Love in the age of online dating: We want to hear about your experience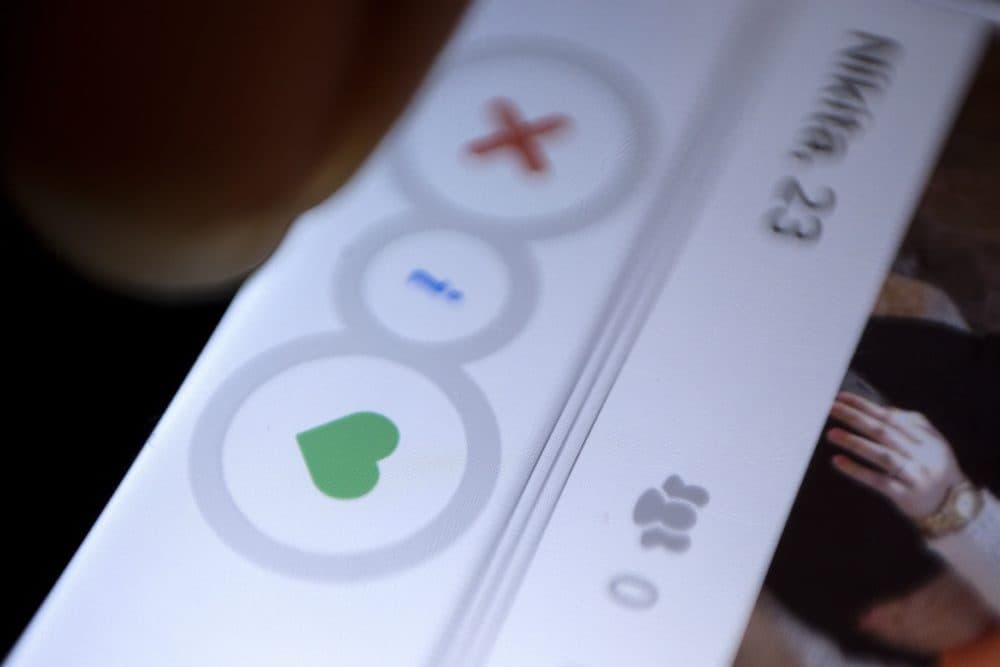 September marks 10 years since Tinder was launched, followed quickly by a barrage of different dating apps. In the past decade, a lot has changed in the dating scene, with one in three relationships now starting online. If you've found yourself a player in the online dating game — and perhaps even found success — we want to hear from you.
Fill out the questionnaire below — and if you can, please send us a voice recording of your responses.
You can also submit responses and voice recordings to letters@hereandnow.org.
Your answers may be used on air.