5 songs you need to know right now, curated by NPR's Alt.Latino
Play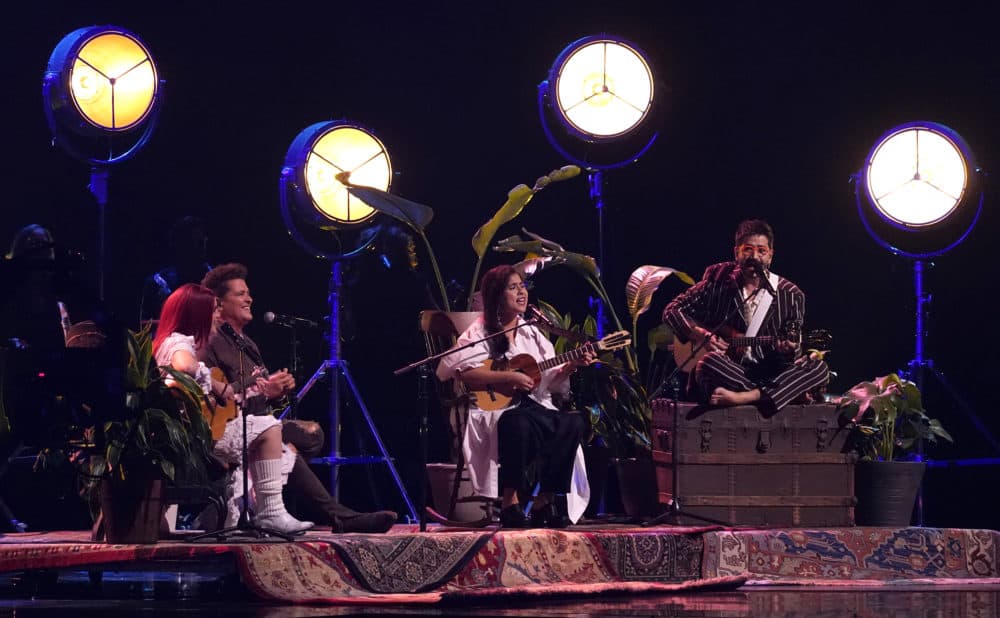 Alt.Latino's Anamaria Sayre and Felix Contreras bring Here & Now's Deepa Fernandes a playlist of songs from the artists they've been speaking with on their show, including Carlos Santana, iLe and Natalia Lafourcade.
Listen: Playlist curated by Alt.Latino's hosts
"Brindo" by Silvana Estrada
"Song of the Wind" by Santana
"De Todas Las Flores" by Natalia Lafourcade
"The Blue Hour: No. 33, The silence" by Angélica Negrón
"Traguito" by iLe and Mon Laferte
Read more from Alt.Latino
This segment aired on November 25, 2022.