'Song of Silver, Flame Like Night': New fantasy novel examines the cost of power and imperialism
Resume
A fallen kingdom. Old gods. Sleeping demons.
That's the mythical world of "Song of Silver, Flame Like Night," a new Chinese-history-inspired fantasy novel by Amélie Wen Zhao, which landed on bookshelves Jan. 3.
The book follows a young girl and a mysterious practitioner of magic as they bargain with powerful forces to unlock the mysteries buried within their war-torn nation.
While writing the book, Zhao drew deeply from xianxia and wuxia: two popular genres of Chinese fantasy.
"A common theme throughout the genre of xianxia and its sibling genre wuxia is a search for justice," Zhao says. "So much of that genre centers around these legendary heroes who cultivate their power to fight evil and corrupt officials in service of the greater good and for the people."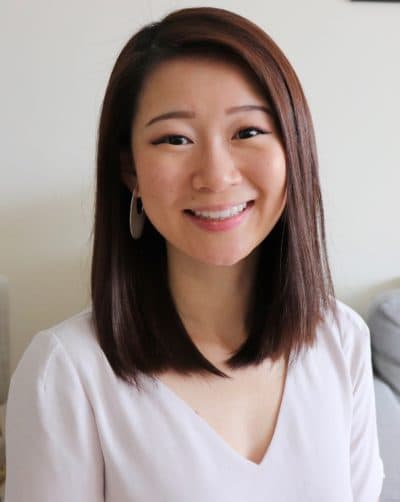 Zhao adds that xianxia and wuxia primarily arose from common folk rather than the imperial class or nobility. Fearing that the genre would stir anti-imperial sentiment, Zhao says several Chinese dynasties restricted these types of works.
The story within "Song of Silver, Flame Like Night" is inspired by a a dark chapter of history during what was known as China's century of humiliation, a period that began with the Opium Wars in 1839, after which Chinese land was annexed by Western and Japanese powers.
The ensuing turmoil ensnared Zhao's own family, something she learned about while growing up in Beijing.
"Some of my earliest and fondest childhood memories were of me perched on my grandmother's lap in her courtyard house, listening to the stories of her life. And my grandma was a war orphan who fled her home in Kaifeng, Hunan to escape the invading Japanese forces," Zhao says. "That's when I realized that history is not so distant to us after all. It's a part of us. It lives and breathes through the generations of us and shapes who we are."
This period of imperialism inspired the central questions at the heart of "Song of Silver, Flame Like Night." To what length will people go to reclaim power when it's taken from them? And what will it cost them when they do take that power?
Zhao says the questions that drive the story are inspired by the Chinese philosophy of yin-yang.
"There has to exist some form of balance instead of extremes and absolutes," Zhao says. "Too little [power], and you fall to those with more power than you — in this case, the external colonizers that came and conquered the land. But too much and it corrupts you, because at some point you shift into seeking power for the sake of holding power at whatever costs that may come with."
"Song of Silver, Flame Like Night" is a novel born out of the pain of the pandemic.
"At the time, living in the U.S., we were … being exposed to a spate of anti-Asian rhetoric. And I just remember waking up every day to the news that people like me were being attacked in new and horrendous ways," Zhao says. "I felt just really angry and helpless. And so I wrote down two lines at the time. I wrote 'She would no longer be the flower. She would become the blade.'"
But Zhao says the story isn't just a reflection of pain; it's a celebration of Chinese people and their rich cultural heritage.
"I wrote this book not only to empower us, but to celebrate us," she says. "As a Chinese author, I think it's my duty to commemorate the spirit of my people and to remind us that in dark times, so long as we live on and carry our legacy, there's going to be hope."
---
Kalyani Saxena produced and edited this interview for broadcast with Catherine Welch. Saxena also adapted it for the web.
---
Book excerpt: 'Song of Silver, Flame Like Night'
By Amélie Wen Zhao 
Excerpted from "Song of Silver, Flame Like Night" by Amélie Wen Zhao. Copyright © 2023. Published by Delacorte Press. Reproduced by arrangement with the publisher. All rights reserved.
This segment aired on January 3, 2023.