'The Embrace' lets viewers viscerally experience the love and legacy of MLK and Coretta Scott King
Play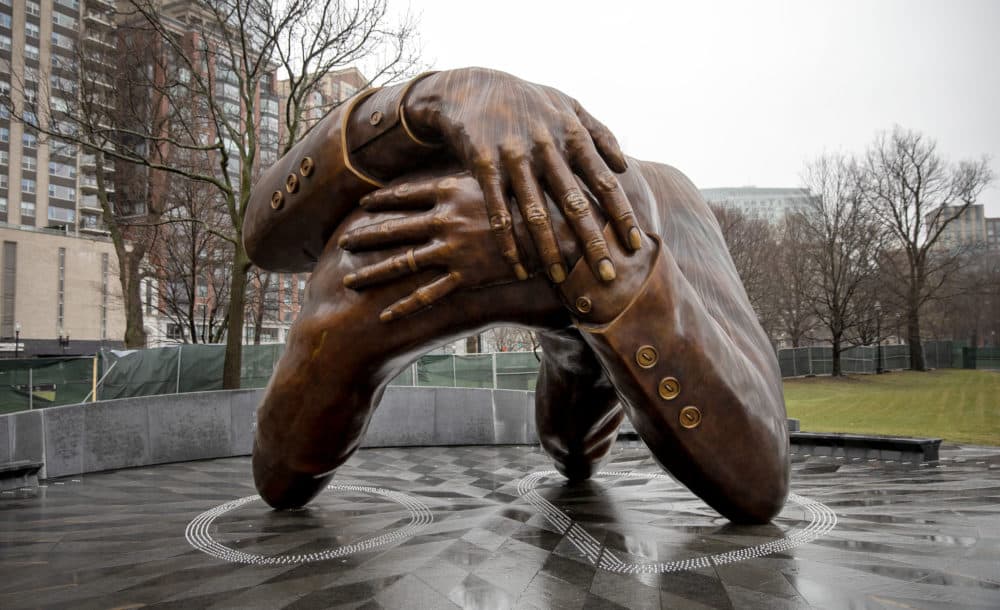 A new monument will be unveiled on Boston Common Friday. It depicts the arms of Martin Luther King Jr. and Coretta Scott King wrapped around each other, based on a photograph taken after the 1964 announcement that MLK had won the Nobel Peace Prize.
Here & Now's Robin Young takes a walk around and within "The Embrace" with the designer, artist Hank Willis Thomas.



This segment aired on January 12, 2023.