'Family Style' graphic novel uses food memories to tell a refugee story
Resume
In his new graphic novel "Family Style: Memories of an American from Vietnam," comic artist and high school teacher Thien Pham tells the story of his family's journey as refugees from Vietnam to the United States.
Pham's family escaped Vietnam to a refugee camp in Thailand in the late 1970s. On the boat there, Pham clung to a rice ball as pirates attacked the ship — one of his first memories.
Pham doesn't remember many parts of his life, but he can still taste the salty sardine scrap fish wrapped in sweet rice prepared on the boat. His mom saved the rice ball from a previous meal.
"I think that's the first time food became a comfort to me," Pham says. "And to this day, food is still a comfort to me. And I think that has a lot to do with that memory."
See how Pham illustrated this core memory below in an excerpt from "Family Style."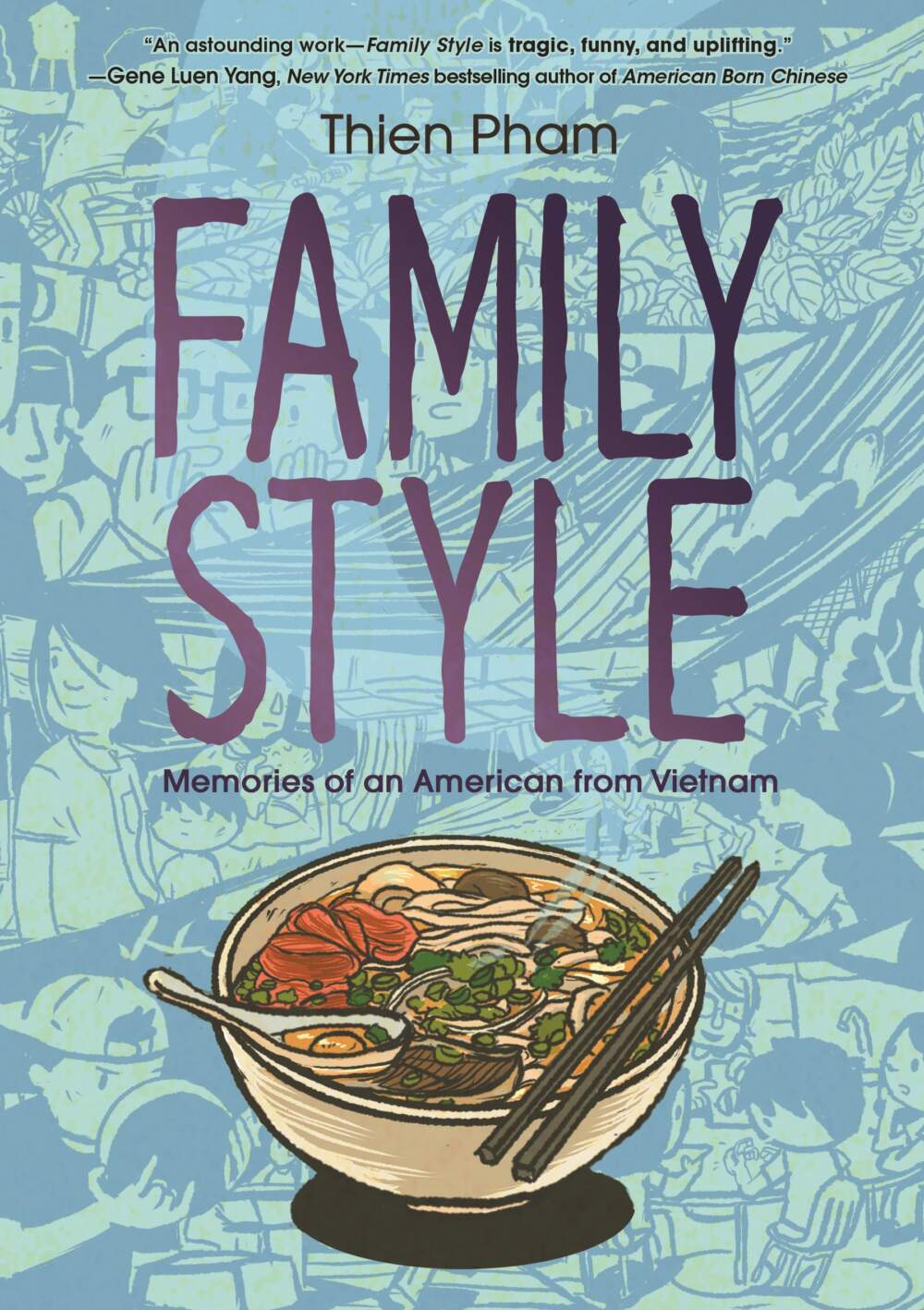 Book excerpt: 'Family Style'
By Thien Pham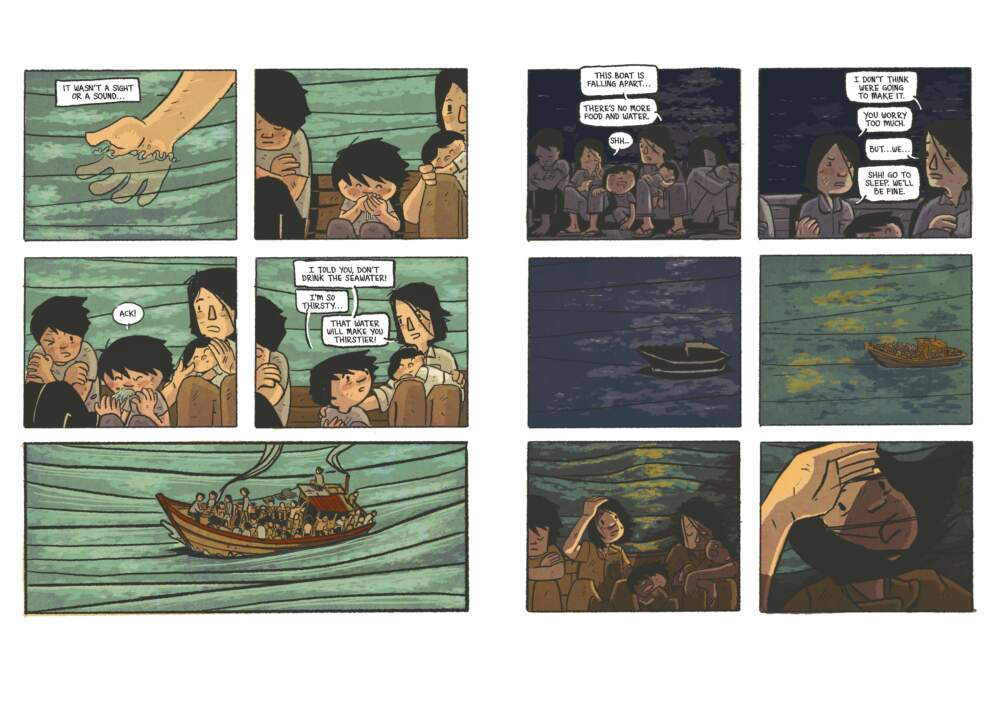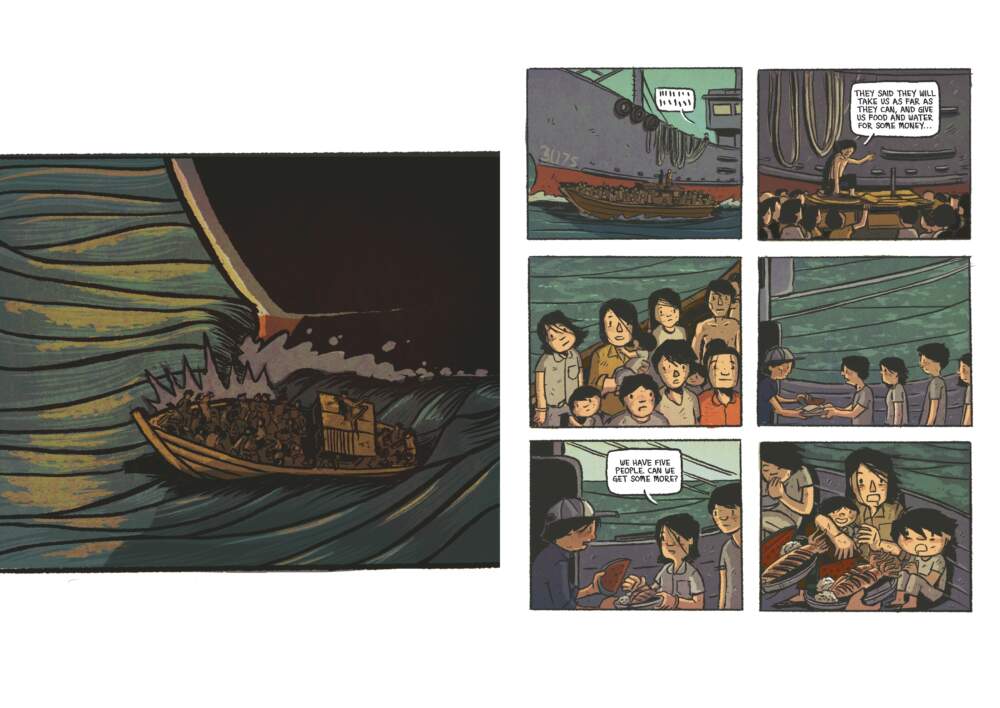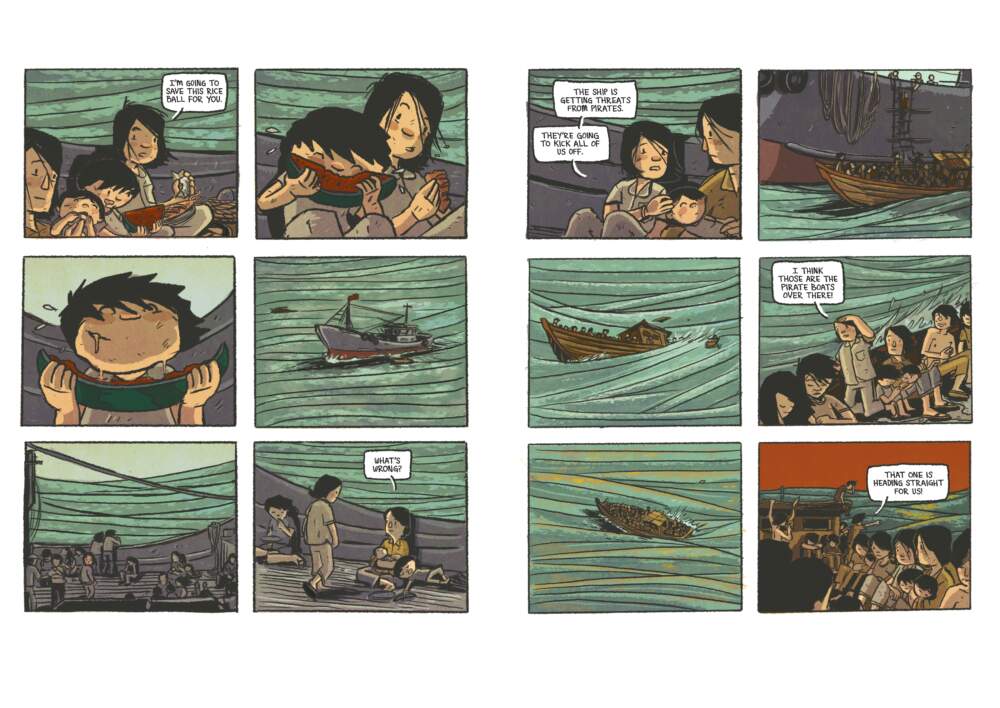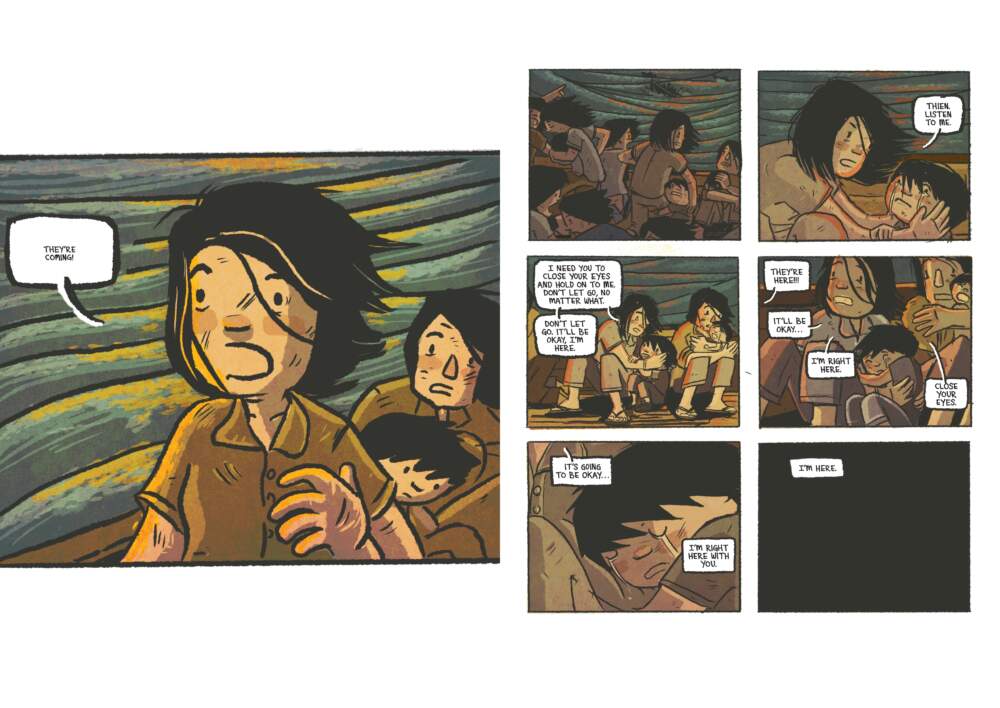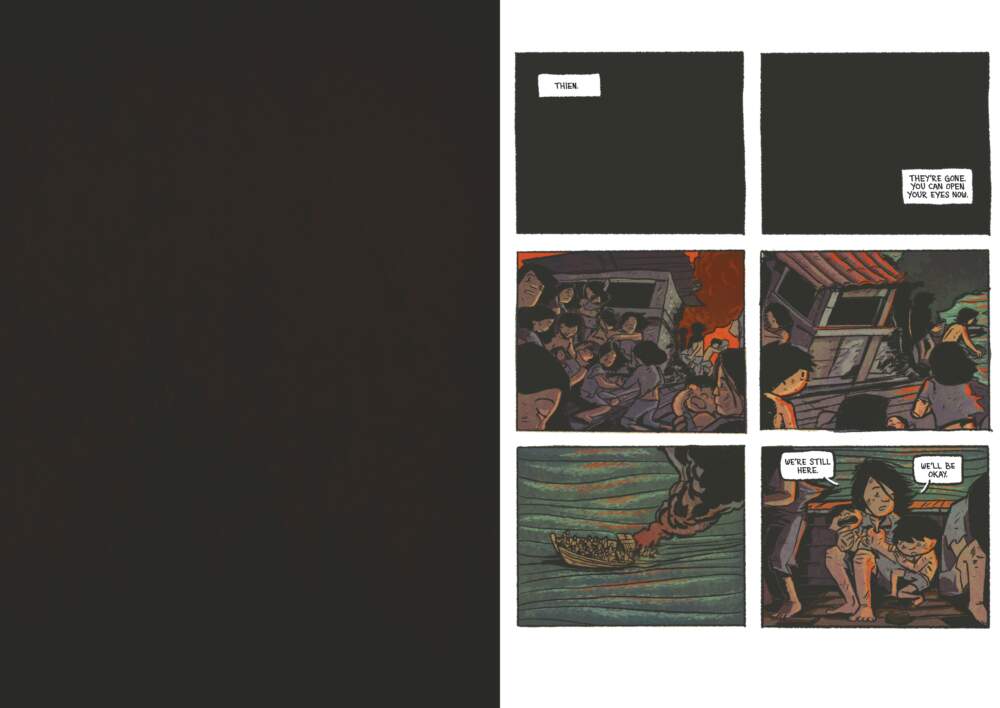 Images courtesy of Thien Pham/Macmillan Children's Publishing Group
This segment aired on June 21, 2023.