WBUR Announces Daniel Schorr Journalism Prize Winner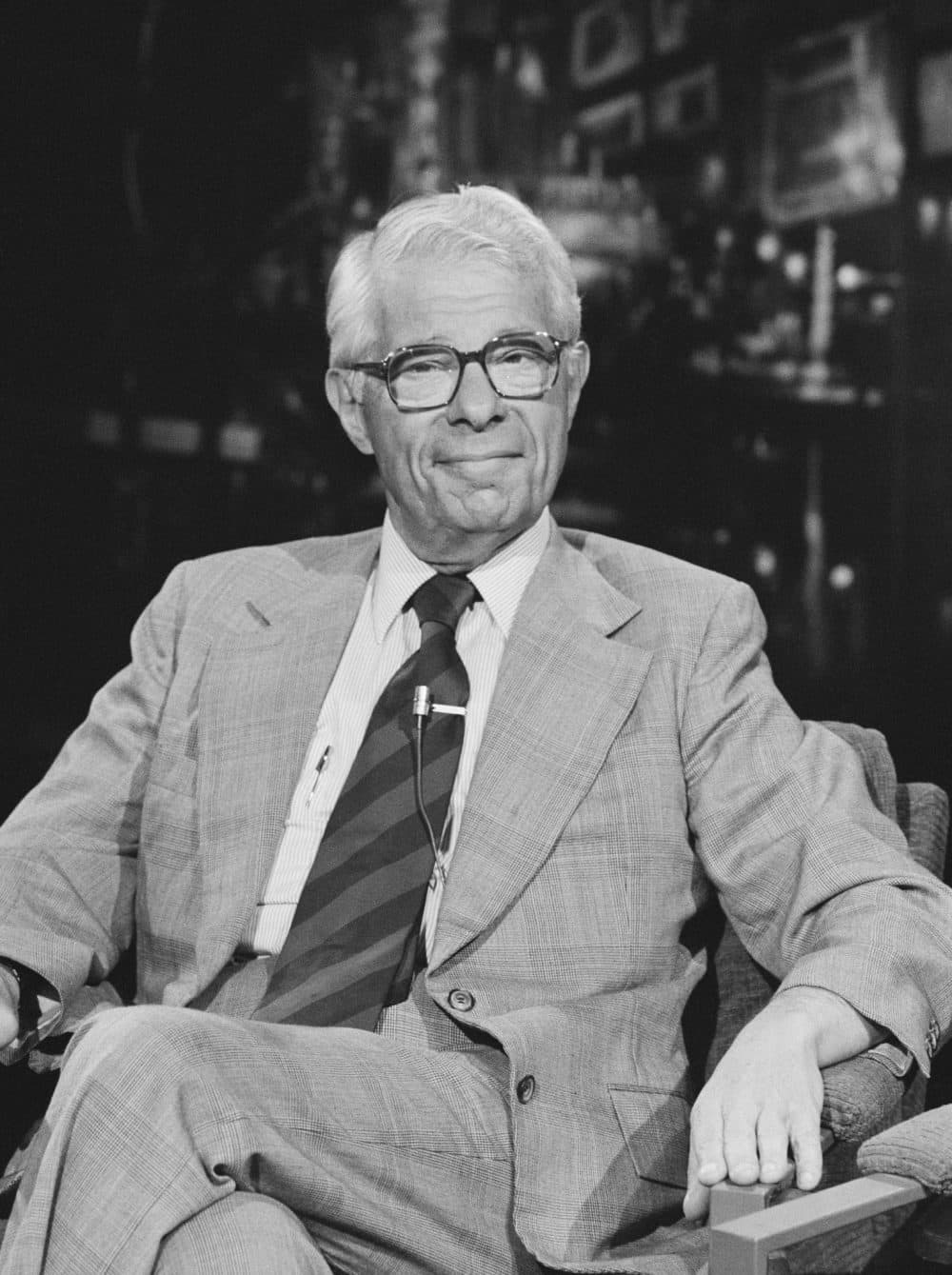 This article is more than 5 years old.
WBUR, Boston's NPR News Station, and Boston University today named producer Patrick Madden of NPR member station, WAMU 88.5 in Washington D.C., as the winner of the annual Daniel Schorr Journalism Prize. Now in its 14th year, the prize is named for the respected NPR senior news analyst and veteran Washington journalist Daniel Schorr, who died in 2010. Schorr believed strongly in supporting talented journalists as they rose through the ranks of public radio.
The $5,000 Schorr Prize — sponsored by WBUR and Boston University, and funded by Jim and Nancy Bildner — salutes a new generation of public radio journalists under the age of 35, seeking to inspire them to stretch the boundaries of the medium.
Madden's winning entry, "Assault on Justice," is a collaboration of WAMU 88.5 News, the Investigative Reporting Workshop at American University and Reveal from the Center for Investigative Reporting and PRX. The five-month investigation documented and analyzed nearly 2,000 cases with charges of assault on a police officer. The results raised concerns about the use or overuse of the charge.
"Patrick Madden's story 'Assault on Justice' is a power-packed 16 minutes of on-air reporting with an equally strong result online," said Margaret Low Smith, President, AtlanticLIVE, who served as the prize's finalist judge. "Madden took on one of the most pressing policy issues of the day—the mass incarceration of African American men—and exposed a critical piece of that puzzle at work in the nation's capital."
Madden is the District Reporter at WAMU. He has covered city hall for the past four years and has won several awards for his coverage, including last year's Edward R. Murrow for investigative journalism.
He will be honored at the 15th Annual WBUR Gala on Wednesday, May 25, at the Royal Sonesta Hotel in Cambridge, Massachusetts.
In addition to Low Smith, this year's distinguished panel of Schorr Prize judges included:
John Wihbey, assistant professor of journalism and new media, Northeastern University School of Journalism
Doug Mitchell, project founder of NPR's Next Generation Radio and co-founder of The Journalism Diversity Project
Donna Vestal, director of content strategy, KCUR Kansas City
Alisa Barba, executive editor at Inside Energy
Listen to Madden's award-winning entry, "Assault on Justice," online here: http://wamu.org/projects/assault-on-justice
Past Schorr Prize winners include WFPL Reporter Devin Katayama, now a reporter for KQED, San Francisco (2014); WBEZ producer Becky Vevea (2013); KUNC reporter Grace Hood (2012); NPR host David Greene (2011); NPR reporter Ailsa Chang (2010); reporter Chana Joffe-Walt, who covers global economics for NPR's multimedia project "Planet Money" (2009); former NPR defense correspondent Guy Raz, now the host of the "TED Radio Hour" (2008); and NPR investigative correspondent Laura Sullivan (2007).