Beth Healy Joins WBUR's New Investigative Team
WBUR's newly created investigative unit gains Beth Healy as senior investigative reporter this summer. Healy joins the WBUR team established by Christine Willmsen earlier this year, and funded by The Campaign for WBUR.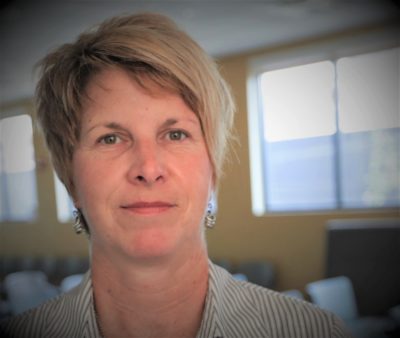 Healy comes to WBUR after 19 years at The Boston Globe, where she was a member of the award-winning Spotlight Team from 2017 to 2019 and 2004 to 2008. While there, she was part of the six-part investigative series and podcast, "Gladiator: Aaron Hernandez and Football Inc.," based on the life and death of the NFL star — a finalist for IRE's Award for Sports Investigations. She was also on the team that wrote "Debtors' Hell," a Pulitzer finalist.
While at the Globe, she worked in the business section for nearly a decade covering the financial beat and reporting on major stories such as the financial crisis and numerous frauds. She also investigated the transit system's pension fund and the abuse of immigrant domestic workers, among other stories.
Before the Globe, Healy held reporting roles at the Boston Herald, Crain's Chicago Business and The Boston Business Journal, and made numerous radio appearances on WBUR, NPR and other stations.
Contact Healy: bhealy1@wbur.org
To learn more about the investigative unit, read more here.