On WBUR & ProPublica's Collaboration About The Latest MIT Media Lab Story
This article is more than 1 year old.
On Sept. 20, Max Larkin of WBUR's Edify and Lisa Song from ProPublica reported that MIT's Media Lab dumped wastewater containing high amounts of nitrogen underground — levels from the lab's wastewater registered more than 20 times above the legal limit —  in apparent violation of state regulation, potentially endangering local waterways in and near the town of Middleton.
After WBUR and ProPublica contacted MIT for comment, officials said it has paused operations at that lab while the university and regulators work on a solution.
This story is the result of a successful and timely collaboration between WBUR and ProPublica, says Christine Willmsen who leads WBUR's newly created investigative unit.
Early last week, the editor-in-chief of ProPublica, Stephen Engelberg, reached out to Willmsen proposing a collaboration on the story both newsrooms had information about.
Over the last few weeks, Larkin has worked on several stories concerning Jeffery Epstein's involvement with the MIT Media Lab. While reporting, he made contact with his source who wanted to share documents to what they saw as both an "academic and an environmental scandal" at the MIT Media Lab, said Larkin.
"When we met, he [Babak Babakinejad] was very anxious — both anxious about having his story told and the consequences it would have for his life. It's a delicate process working with someone one who is a whistle-blower, and it took a great many conversations with me and Lisa to understand the documents and gain his trust," said Larkin.
Song's background in environment and his expertise in education reporting was instrumental in turning around "a sophisticated story in a relatively short amount of time," he added.
Collaborations between news organizations like WBUR and ProPublica are powerful and helpful for increasing visibility and reach, said Willmsen.
"We have ProPublica, well-known for their investigations, and Max who is a great radio journalist and had tape giving the story a strong web and radio presence and ultimately a bigger audience," said Willmsen.
In the future, Willmsen hopes to partner with more such media outlets and find the right opportunities to collaborate with other newsrooms.
"We worked really well together — both teams rose to the occasion to complete the story as quickly as possible. We're happy with how the story turned out and it'll be great to continue working on more such stories," said Willmsen.
---
If you'd like to collaborate on a story with WBUR's investigative team, find Christine Willmsen's contact info here.
See more coverage here: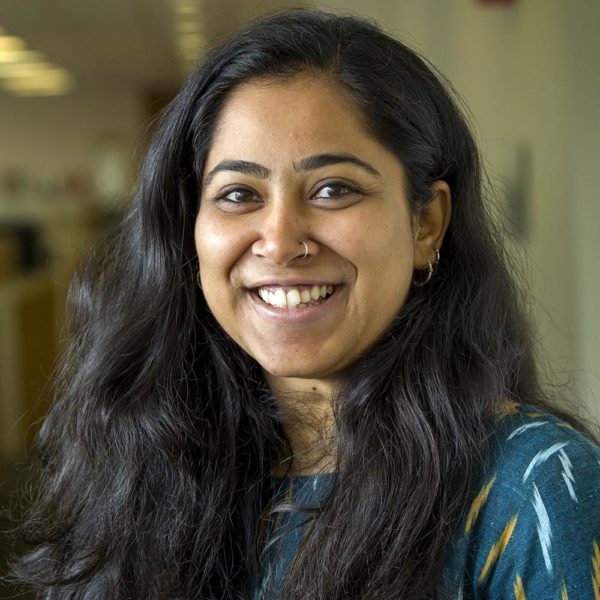 Samata Joshi Audience Development Manager
Samata Joshi is the audience development manager at WBUR. She works in collaboration across departments to grow WBUR audiences by developing, executing and communicating engagement strategies.