Featuring General Manager Of Allandale Farm, Helen Glotzer
WBUR is adapting to remote work to ensure you still have the timely, reliable and relevant news you need throughout this pandemic. As we all work to make sense of the new normal, we want to share how the WBUR community—reporters, members, donors, corporate partners and so many more—are #makingitwork!
---
Living in and around Boston, it's easy to think that you're not exactly living in a rural environment. Life is spent on streets and sidewalks with parks providing respites of green. A bucolic exception, situated between Brookline and Jamaica Plain, is Allandale Farm—a WBUR Underwriting partner.
Listed on the National Register of Historic Places, Allandale has been a haven of fresh food and fresh air for centuries. The main farmhouse is one of Brookline's only still-standing buildings from the 18th century. Allandale Farm has evolved since its inception, with local farms becoming increasingly diversified in their offerings.
Prior to COVID-19, Allandale held weddings, events, summer camps, hayrides—you name it. But now, the challenge posed to all businesses is acute, especially for farms like Allandale. INSIDE WBUR spoke with Helen Glotzer, the farm's general manager, to find out how they are adapting and what the near future looks like for this historic local business.
How have things changed for you at Allandale?
Glotzer: We're a small business, so we are used to wearing a lot of hats. I think small businesses and maybe even small farms, in particular, are used to adjusting. Usually, it's the weather, not a microscopic virus.
But, you know, we often have to suddenly work differently because something out of our control has changed. For example, weather can impact our seasons. That's farming, right? This situation is something very different than any of us have ever dealt with, but the bones of it are similar.
You're used to dealing with unforeseen circumstances. So how are you helping your customers adapt to these changes?
Glotzer: Every week on Tuesday, we open the online store with about 550 pickup slots and then people can shop until the pickup slots are filled, which takes about 24 hours. We open it on Tuesdays and it's filled by Wednesday! Then the door closes again. Thursdays and Fridays we pick and stage people's orders. Saturdays and Sundays people come at their chosen time slot to pick up.
Monday, everything's shut down. That's when we're counting everything and getting fresh inventory up. Now that we're an online store, inventory is king. Our identity is now very much wrapped up in being vegetable farmers and greenhouse growers!
Have you seen an uptick for your produce?
Glotzer: There's a huge uptick in demand! We've needed to pivot away from ornamental plants. We still have them, of course, but the demand for fresh produce means that we've had to put more resources such as our time into seeding urban vegetables and other tasks like that. We've had to get good at things we've never known we needed.
What kinds of new skills have you found yourself picking up?
Glotzer: We're all pretty much doing everything. I'm the general manager but I'm out there cutting down daffodils. It's just truly all hands on deck! I mean, funny things, like we didn't realize we could ever possibly go through so many post-it notes. Put the word out, we're looking for post-its.
So they are your version of toilet paper?
Glotzer: Exactly.
How are the changes affecting the staff?
Glotzer: I have such a thorough, intelligent, kind team. I cannot say enough about the people that I work with. They have been the most amazing group that anybody could ever hope for. And, of course, in a situation like this, these are already folks who hold themselves to the highest standard and they have just gone above and beyond. They're also very caring—you have to take care of each other. I'm just humbled by their commitment.
Is there a change now in customer response?
Glotzer: Our customers have been amazing—the outpouring of appreciation and support from the extended community has been overwhelming. But they're so much more than customers. At this point, we use the word farmily.
Farmily?
Glotzer: Yeah, our extended farmily. They have been reaching out with the kindest emails. When they come to pick up, everybody's all masked up, and you can't even recognize them, but they're just shouting how grateful they are from across the street, and how it's such a sunny time in their day when they come to Allandale. There are so many people doing so many important jobs, and we're really just trying to do ours. But it's nice to know it's appreciated!
To find out more about Allandale Farm, click here.
This interview was edited for brevity and clarity.
---
#MakingItWork: We're featuring people and businesses in Massachusetts who are adapting, inspiring us all and figuring out ways to navigate this global pandemic. Some of them work here at WBUR too. Here are a few great examples of some initiatives:
'My COVID Economy': Stories from the community highlighting experiences of how the coronavirus has affected our work or financial life. Check out more stories like these from our newsroom here. You can submit your story here.
#CoveringCovid: A virtual series of one-on-one interviews with our reporters, where we pull back the curtain to better understand how they do their jobs and how the pandemic has changed it all. Subscribe to WBUR CitySpace's YouTube channel to get the latest in the #CoveringCovid series.
WBUR Town Halls: Broadcast live on WBUR's YouTube channel every Tuesday at 6 p.m., the free virtual town hall series, brings together our journalists and experts to discuss a weekly topic—and also answer your questions live.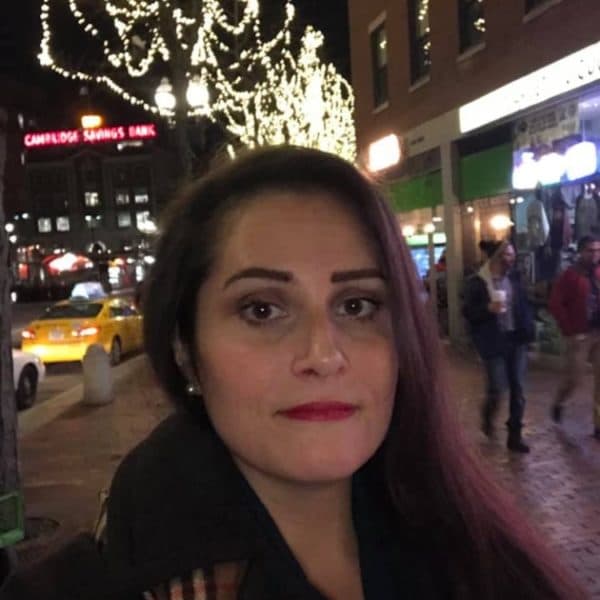 Taylor Pendleton Harris Brand Activation and Community Engagement Specialist
Taylor Pendleton Harris formerly created, voiced and produced the commercial "midrolls" in WBUR's podcasts in addition to working in Marketing and Brand Activation.