WBUR Celebrates 100 Episodes Of The Children's Storytelling Podcast, Circle Round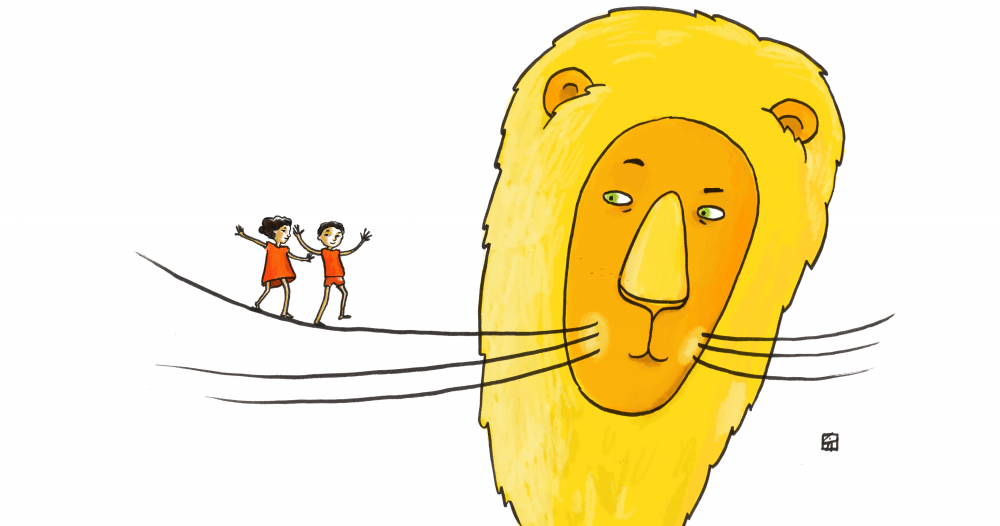 WBUR, Boston's NPR news station, will mark the 100th episode of the popular children's storytelling podcast Circle Round on May 26. Produced by WBUR, in collaboration with Sheir & Shim LLC partners Rebecca Sheir (writer/host) and Eric Shimelonis (composer/sound designer), Circle Round adapts folktales from around the world into action-packed radio plays that explore important issues like kindness, persistence and generosity. Each 15 to 25-minute episode features original music and sound design, plus notable voices from the stage and screen like "Seinfeld's" Jason Alexander, Tony and Emmy winner Billy Porter, and "The Simpsons'" Yeardley Smith.
Grammy Award-winning singer-songwriter Lisa Loeb will headline the podcast's milestone 100th episode and the season-three finale: a retelling of a Mexican folktale that explores the true meaning of goodness, virtue and honor. As with all Circle Round episodes, "The Noblest Tale" will be accompanied by a coloring page from illustrator Sabina Hahn and will conclude with an activity that inspires a deeper conversation between children and grown-ups.
Over three seasons, Circle Round has grown to receive more than 1-million monthly downloads in nearly 200 countries, and has earned such honors as a Parents' Choice Gold Award, a Webby nomination and featured spots at the UK International Radio Drama Festival and HEAR Now Festival. Circle Round has received a major grant from the Henry Luce Foundation and has recorded live, star-studded performances of the podcast with the Grammy-winning Boston Symphony Orchestra at Tanglewood Music Center.
In celebrating 100 episodes of Circle Round, the following are the top-downloaded five episodes since the podcast launched in 2017:
To listen to Circle Round and learn even more, please visit https://www.wbur.org/circleround