Featuring Hospitality Homes Executive Director, Debbie Pepper
WBUR is adapting to remote work to ensure you still have the timely, reliable and relevant news you need throughout this pandemic. As we all work to make sense of the new normal, we want to share how the WBUR community—reporters, members, donors, corporate partners and so many more—is #makingitwork!
---
As all industries feel the impact of COVID-19, nonprofits especially are facing immense and unforeseen challenges. Here in Boston, there is immense pride in our incredible medical infrastructure, featuring world-class hospitals and research universities.
Hospitality Homes is a nonprofit organization that provides short-term housing with host families for relatives and friends of patients receiving medical care in Boston. The services are free for the patient and their families. Since its founding in 1983, Hospitality Homes has served more than 15,300 families. INSIDE WBUR spoke with Hospitality Homes Executive Director Debbie Pepper to learn how they are adapting to the changes brought by the pandemic.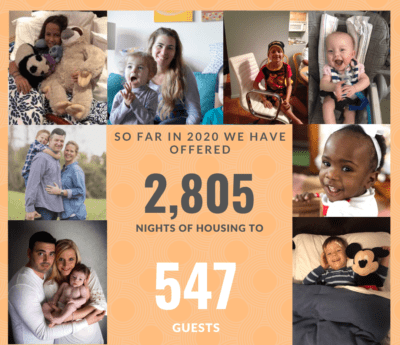 How did you get started with Hospitality Homes?
Pepper: I started hosting as a volunteer host about four years ago. Then six months ago, I was having a conversation with a colleague and could hear myself giving advice about career path and satisfaction. Life, life choices, that kind of thing. And it really prompted me to think about what I was doing. I felt like I could be making a bigger impact. So I started to do a job search just using that as sort of the motivator. And I discovered that the executive director job was posted for Hospitality Homes. I started on January 6th.
Wow, so you were really just starting when everything changed?
Pepper: February was like a dream state. It was just so delightful. There was so much momentum and good energy. You know, we were really so excited to hit the ground running together. Then what first happened for us was we started to get some of the hospitals pushing patients' surgery dates around, and then we began to shift because we started to learn more about the virus. And so we asked families, are you still comfortable hosting?
Tell me about hosting, how long are the lengths of stays for typical families?
Pepper: One of the reasons I love to volunteer is because the hosts really get to determine how long a stay they can manage. And so my husband and I tend to pick families with small children or infants that are staying about one to two weeks. But some patients come for months, and some families specialize in that kind of long-term arrangement.
What are the types of patients and families that most frequently need to stay with a host family?
Pepper: We have a lot of pediatric patients and a lot of cardiac surgeries for children. We work with Dana-Farber quite a bit. But honestly, it can really be anybody. Over the last month or so, I've gotten to know a couple of patients. A family from Puerto Rico with a 14-month-old who needed a kidney transplant. The father came and donated. So that happened in March. I had a gentleman call about a week and a half ago. He and his partner had a baby I think in New Hampshire. Then there was something wrong and the hospital said, "We can't help here." And they went to another hospital in New Hampshire and that hospital said, we can't help either. You really need to go to Children's in Boston. So imagine having a five day old and you've been to three hospitals. And in his situation, they also found out that they were going to need to stay for a while and they couldn't afford a hotel for that period of time. So I was pleased we were able to find a place for them.
What motivated you to host in the first place and to work in the non-profit sector?
Pepper: When I did my presentation to the Board as part of my interview process, I talked about how I was fortunate as a little girl. My family would bring home people from the Veterans Hospital for a home-cooked meal. It was so formative in terms of what I learned about people and service.
So what impact is Covid-19 currently having on Hospitality Homes?
Pepper: One of the things that happened with the pandemic is that the length of stay has gone up because of the quarantine. Another is that I made the decision that the only families that could host were those that had separate living quarters, separate entrances, and were comfortable. I didn't pass my own test in that way, so I can't host right now. But of the 120 active host families, only about 10 percent fit within that category. And of that percent, only 8 percent were comfortable. So we have been using different resources. We have three furnished apartments that have always been part of the mix, especially with immune-compromised patients, so we've been using those regularly. And we get furnished apartments that are either donated or deeply reduced from Compass Apartments, Avalon, I heart Realty and Wingate. We also got some vouchers from Airbnb. We have maybe a week's worth left. And that that was supposed to last us through the year.
How are you adjusting to meeting the challenge posed by the pandemic?
Pepper: We've just had to be super nimble and continually shift to accommodate as many families as we can. We've been able to morph and adjust and expand the different options that we have. I'm really proud of the fact that we've not had to say no to one family throughout this. And I feel like some people are surprised that we're still even in the business right now providing this service. But we've had to do it in 280 applications, 663. guests. Provided 3,745 nights of stay, and our average stay right now is 13 days plus.
What is your biggest challenge going forward?
Pepper: We definitely need to raise money to shift our model from volunteer host homes to what we've been able to supplement. That's an immediate need. The thing that the pandemic has done in terms of impacting our business model has also highlighted its real value. We not only provide housing, but we also provide a home, so they feel safe. And that's not something that we want to change. We want the personal touch, that compassion. It makes a difference. It changes the lives of people who are already having an incredibly challenging time medically. It helps to just lighten their load a little bit.
To find out more about Hospitality Homes, click here.
This interview was edited for brevity and clarity.
---
#MakingItWork: We're featuring people and businesses in Massachusetts who are adapting and inspiring us all while figuring out ways to navigate this global pandemic. Some of them work here at WBUR, too. Here are a few great examples of some initiatives:
'My COVID Economy': Stories from the community highlighting experiences of how the coronavirus has affected our work or financial life. Check out more stories like these from our newsroom here. You can submit your story here, too.
#CoveringCovid: A virtual series of one-on-one interviews with our reporters, where we pull back the curtain to better understand how they do their jobs and how the pandemic has changed it all. Subscribe to WBUR CitySpace's YouTube channel to get the latest in the #CoveringCovid series.
WBUR Town Halls: Broadcast live on WBUR's YouTube channel every Tuesday at 6 p.m., the free virtual town hall series brings together our journalists and experts to discuss a weekly topic—and also answer your questions.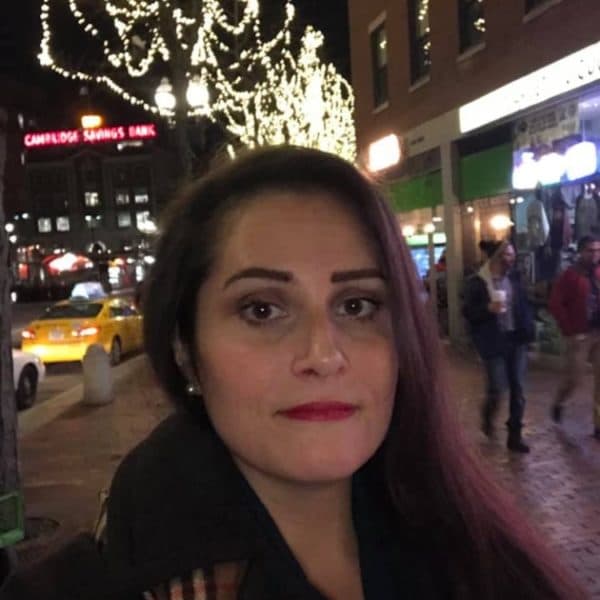 Taylor Pendleton Harris Brand Activation and Community Engagement Specialist
Taylor Pendleton Harris formerly created, voiced and produced the commercial "midrolls" in WBUR's podcasts in addition to working in Marketing and Brand Activation.