Kickstart Your Journalism Career: Apply For WBUR's Yearlong News Fellowship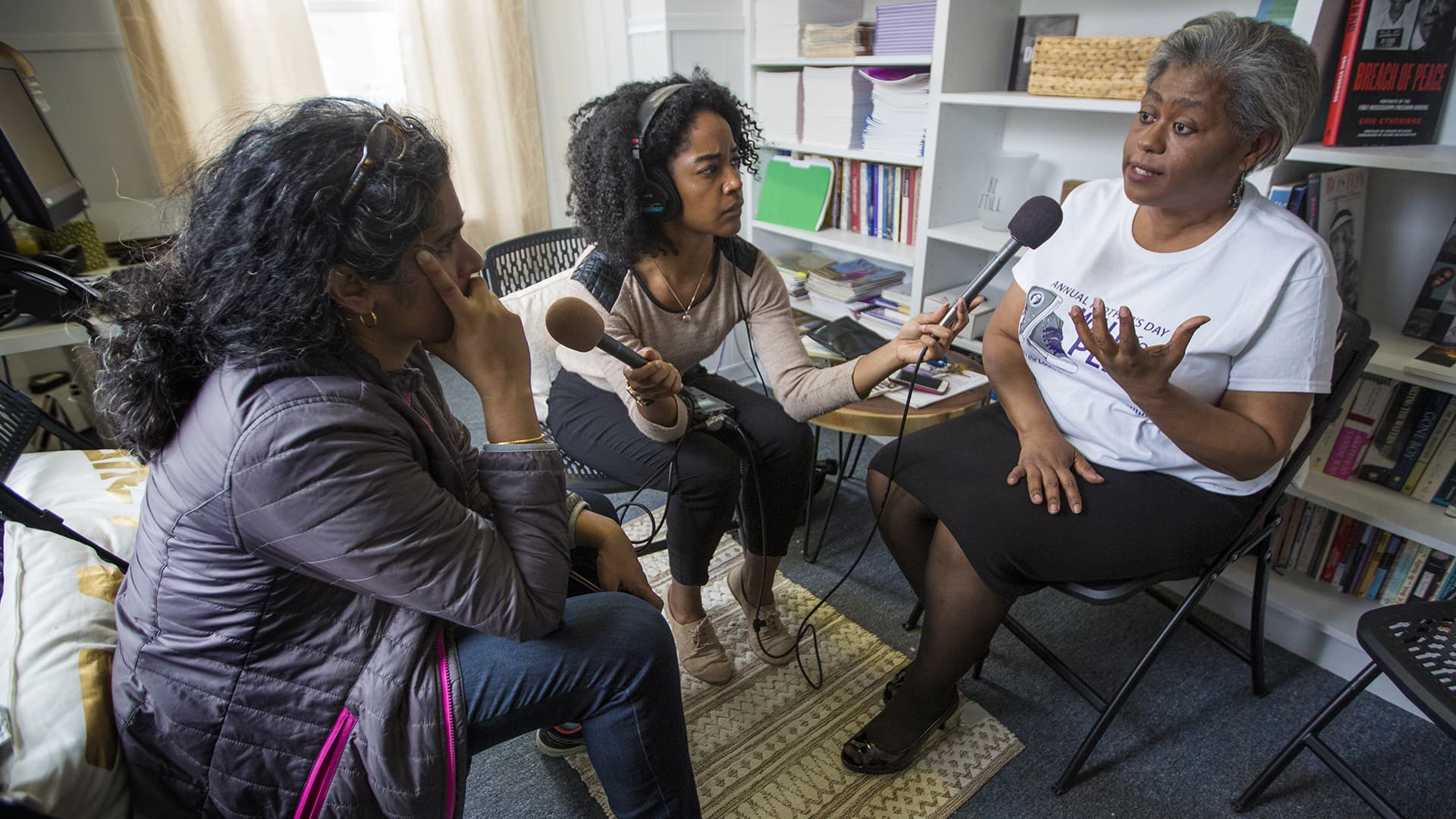 Announced Aug. 5, the WBUR Newsroom Fellowship is a yearlong program for journalists eager to pursue a career in public media. Applicants should be recent graduates or early-career journalists who are ambitious, hold a passion for public radio, are looking to build reporting and production skills, and have a demonstrated experience with and commitment to advancing issues of underrepresented voices in public radio.
The fellowship provides hands-on training in every aspect of public media journalism. Fellows will develop their skills under the guidance of WBUR's editors and producers and will have opportunities to work alongside newsroom journalists. Fellows will be active members of the WBUR newsroom, involved in the production of news at every level – from morning editorial meetings to field reporting, to story mixing and publishing. With this fellowship, WBUR seeks to cultivate the talent and develop the skills of emerging journalists so that they may grow in their careers and become the next generation of reporters and newsroom leaders.
Newsroom Rotation


The Fellow will embed in different parts of the newsroom, rotating approximately every three months, maximizing exposure to the many aspects of public media. Each fellow will be paired with a newsroom mentor that will guide them through the entire fellowship program.
Newscast. The Fellow will learn how to gather and write headline-style stories for broadcast, navigate WBUR's newsroom content management systems, and record and edit audio.
Live broadcast. The Fellow will join the production team of a WBUR show, will pitch ideas and learn how to produce daily segments for air, both live and pre-recorded.
Digital. The Fellow will learn how to prepare stories for WBUR's website, write headlines, and deploy social media strategy.
Reporting. In the final months of the fellowship, the Fellow will use the skills developed in the previous rotations as a reporter in the newsroom. The Fellow will both have a chance to pitch ideas and be assigned to stories, working with an editor to learn piece scripting, editing, and story production.
Fellowship and Application Details
The fellowship will run from January through December 2021. Applications, open now, are due by Friday, October 9, 2020, and finalist(s) will be notified by Friday, November 6, 2020.
The fellowship is open to candidates who have recently received — or are about to receive — an undergrad or graduate degree, or who have recently embarked on a career in journalism.
Fellows will receive a salary of $50,000 along with healthcare and other Boston University benefits.
To apply, candidates should submit the following materials to fellowship@wbur.org:
A cover letter explaining what matters to you most when it comes to journalism, what you hope to achieve in the fellowship, and a description of your interest or experience in promoting traditionally underrepresented voices and issues in journalism.
Resume
Work sample, for example: news clip, audio sample, an academic paper, or piece of creative writing
Two references
FAQs
Is this fellowship remote or in-person?
We plan for the fellowship to be remote. However, we may to be able to invite the fellow into the physical newsroom if it is deemed safe to return to the station before the end of the fellowship.
What is the interview and fellowship timeline?
We will be conducting interviews in mid-October and select a finalist by early November 2020. The fellowship will begin on January 4th, 2021 and will rotate every three months through four different departments of the newsroom: live broadcast, digital, reporting, and newscast. The fellowship will end on December 23rd, 2021.
Will I be able to apply for future fellowship opportunities with WBUR if I'm not accepted?
Yes!
Do I need written references?
No. We just need contact information for two references.
I graduate in the Spring. Am I eligible?
The fellowship is full time and is for people who have already graduated. We'd encourage you to consider the next fellowship round.
I didn't major in journalism. Can I still apply?
Yes! However, we are looking for curious minds who are enthusiastic about a career in public media. We look forward to reading more about your commitment to journalism in your cover letter.
Who chooses the fellowship recipient?
The fellow will be selected by a committee that includes newsroom leadership and the heads of the four newsroom departments included in the rotation.
Is there a stipend or salary for this role?
The fellow will receive a salary of $50,000 a full Boston University benefits package.
Is housing provided?
Unfortunately not, but there are some resources for helping find housing in Boston, should you wish to be located close to WBUR. The BU Real Estate Office is a good place to start.
What can I expect once the fellowship is over?
Completion of the fellowship does not guarantee a full-time or permanent position at WBUR. However, we want to help fellows make meaningful connections throughout the year and provide an experience that gives fellows a competitive edge when pursuing a career in journalism. We hope to be a support and a resource to all our fellows, even after completion of the program.
This article was originally published on August 04, 2020.