5 Questions With Here & Now's New Co-Host Scott Tong
This article is more than 1 year old.
Meet Scott Tong, the new co-host of Here & Now, NPR & WBUR's live midday news program.
Carline Watson, executive producer of Here & Now is thrilled that Scott is joining their host lineup: "The depth of his journalism, his extensive reporting experience and his willingness to be a guide for the listener will complete our already outstanding team comprised of Tonya Mosley and Robin Young."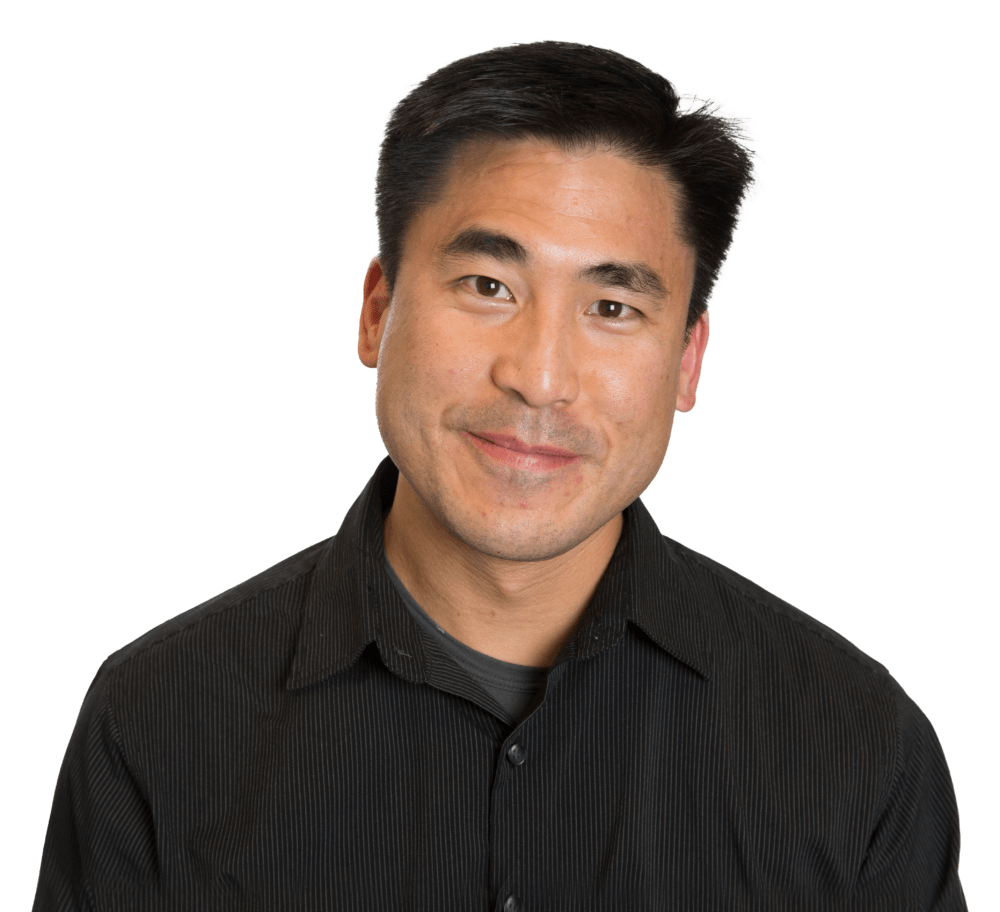 A veteran public radio journalist, Scott joins WBUR after 16 years at Marketplace. A former bureau chief, a foreign correspondent and an all-round reporter, he is also a highly regarded public speaker and author.
Inside WBUR got to chat with Scott during a brief visit to Boston — he will be based out of Washington, D.C. — as he gets ready to make his on-air debut on Aug 9th.
What about being part of Here & Now as a co-host drew you?
What I've always treasured about Here & Now is its ability to deliver daily moments of meaning and unique insight into what's happening. Those moments are different depending on who you are: perhaps an extended-length interview with a newsmaker or author, or an underreported story from rural America or urban India. These small wins, as I've heard them called, help situate my own life in an unpredictable world — especially now. So I'm thrilled to join this team, to work in the audio kitchen (as it were) and bring these insights to listeners around the country.
2. Your reporting, synonymous with your career, is wide-ranging — what kind of stories or interviews are you looking forward to doing with Here & Now? 
I love delivering stories that try to view news developments from a new axis. Perhaps it's a historical perspective, or a look from outside America, or a thought experiment to get a sense of what changes may bring to our lives in the future.
3. How do you approach diversity and equity in your reporting?
If we bring the same people, or same types of people, onto the air over and over, it not only robs underrepresented communities of a voice but can also undermine our own journalist self-interest. Years ago, the book "The Black Swan" warned Wall Street and the world about "narrative fallacy," falling in love with certain narratives and assumptions. Here & Now can't fall into that trap. Bringing underrepresented stories and voices into our editorial process will only widen our view of the world and bring unique stories that are good for the world and good for us.
4. What does it mean to you to be part of a mission-driven, public media organization?
Let me answer that with an example. Last night I had dinner in Boston with an old friend who is a volunteer firefighter (and a finance professor!) in his town. He told me many U.S. towns and cities can only afford volunteers or on-call firefighters but those volunteers are dwindling. These contributions matter whether it's helping to undergird our social contract or to deliver nonprofit journalism committed to providing insight and meaning to the public.
5. What's your media diet? What are you reading, watching, listening to right now?
Nonfiction: "The Perfect Police State", "Frankly, We Did Win This Election".
Fiction: "Where the Crawdads Sing", "Under a Scarlet Sky".
Watching: "Fargo" (yes, we're late to this series).
Listening: 70 over 70. Men in Blazers. Choiceology. The New Yorker Fiction podcast never gets old. Loving The Improvement Association. Day X. Revisionist History.
---
Co-hosted by award-winning journalists Robin Young, Tonya Mosley and Scott Tong, Here & Now's daily lineup includes interviews with newsmakers, NPR reporters and contributors, plus innovators and artists from across the U.S. and around the globe.
Live on WBUR, Mon – Fri, 12–2 p.m. ET