Meet WBUR's 2022 Newsroom Fellows
For the second year running, WBUR announced a call for entries for a yearlong newsroom fellowship designed to deepen the skills of emerging journalists. This year, WBUR extended the offer to two candidates and also introduced a new position —  The Roy Howard Fellow which will embed with our newsroom investigative team. We are thrilled to announce Aimee Moon and Vanessa Ochavillo will join WBUR in January as Newsroom Fellows, and Laura Kraegel will join the investigative team as the Roy Howard Fellow.
---
Aimee Moon
---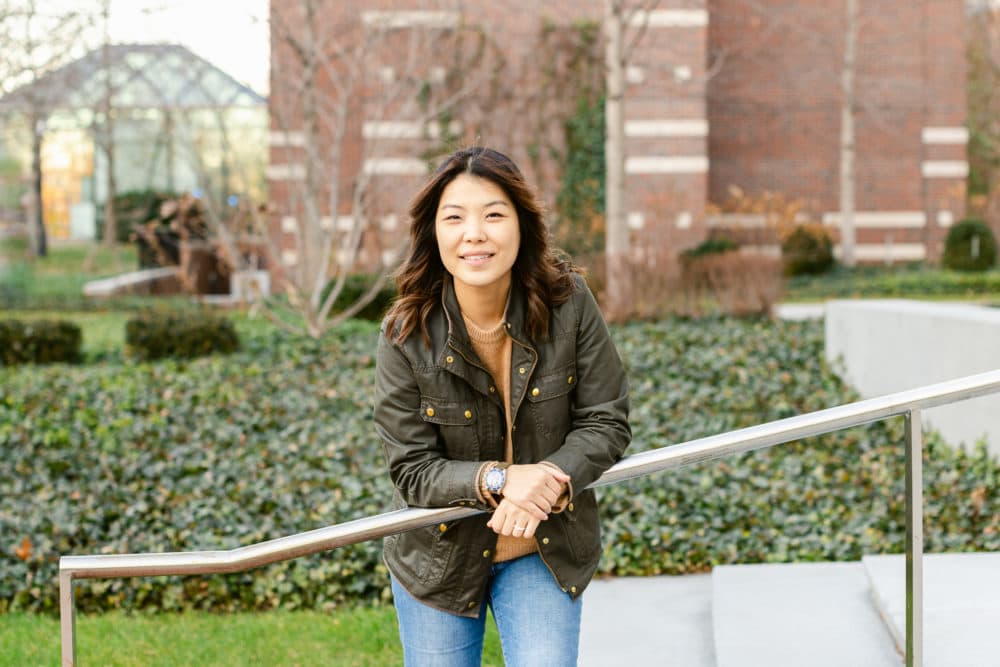 Tell us a little about yourself.
Moon: I've spent the last decade working in tech, focusing on public policy issues, and more recently, journalism with the Google News Initiative in Asia. I also studied journalism part-time in Hong Kong, which impressed on me the vital role that news plays in our society. In particular, I'm passionate about the future of non-music audio and audio news content, especially considering the potential impact in under-resourced communities and the ability to reach linguistically diverse audiences. I was born and raised in Queens, New York, and feel most at home in big cities. My family and I, including our 18-month-old toddler, are new to the area; we're enjoying Boston after living abroad for several years.
What does it mean to you to be part of a mission-driven, public media organization?
Moon: Public media is about access⁠—especially when it comes to the education and enrichment that help create digitally equitable communities. The reach of public media into homes across America is astounding, and organizations like WBUR are enabling people from all walks of life to connect and learn, for free. This was certainly the case for me growing up—I relied on public media to gain access to information that contributed to my personal development as a child and young adult.
Tell us about a project you're most proud of.
Moon: While working at Google, I had the opportunity to lead the development of a program called the GNI Newsroom Leadership Program for Reporters on Parental Leave, a partnership with the largest journalists' association in Korea to support working mothers in news. In the course of my work, I learned that although nearly half of new hires in Korean newsrooms are women, they occupy a fraction of the editorial leadership positions, and becoming a parent is typically seen as a career-killer in such a male-dominated and hierarchical environment.
With these factors in mind, we designed a program to offer training in business models and executive coaching to mid-career reporters who were on parental leave, while also providing childcare support and mentorship from an advisory council of industry leaders. This past summer, we graduated the second cohort from this program, and have also shared our curriculum in order to develop similar programs in Australia and Southeast Asia.
As I've personally experienced the challenges of working full-time and being a new mother during this past year, I'm proud to have contributed to this particular effort.
What type of stories are you passionate about telling?
Moon: In many ways, modern life reduces people to segments and demographic data such as age, gender, ethnicity, and income, and I'm personally interested in stories that instead create shared spaces for listeners to identify and relate with one another in unexpected or less obvious ways.
This year, I was brought to tears on more than one occasion by Anything for Selena, which frames itself as a podcast about belonging, above all else. I appreciated the way host Maria Garcia is able to share stories from her childhood and the seemingly ultra-specific topic of the Tejano music icon Selena, while also leaving a deep impression on listeners like me, a Korean-American from New York City. It was one of most relatable experiences on audio I've had; I loved it and have been recommending it to any and everyone.
What are you looking forward to learning during this fellowship?
Moon: Through the fellowship, I'm looking forward to gaining hands-on technical experience in audio production. It was the part of journalism school I really enjoyed as a student but only had a chance to dabble in.
I'm also interested in learning about what makes for great on-air talent. There are some hosts on podcasts and radio who I turn to for their specific perspectives and commentary, but there are others that I enjoy listening to simply because of their charisma or quality of voice. I'd like to gain insight into what makes a good host in order to help discover and develop the voices that will captivate new audiences in the years to come.
What's your media diet? What are you reading, watching, listening to right now?
Moon:
My favorite podcasts tend to be ones that tackle issues of faith or race head-on, such as Code Switch, They Call Us Bruce, or On Being. 
I'm a huge fan of newsletters in my reading rotation: David French's The French Press on Substack has been useful in understanding how faith and politics intersect from a conservative lens; Otter Letter from a media startup in Korea has helped me keep a pulse on tech and cultural commentary there; and Nick Quah's podcast industry insights via 1.5x Speed is a new favorite.
My go-to sources for leisure are graphic novels and comics, especially those that address historical elements such as Superman Smashes the Klan by Gene Luen Yang, or the crowdfunded Harriet Tubman: Demon Slayer by David Crownson.
---
Vanessa Ochavillo
---
Tell us a little about yourself.
Ochavillo: I'm born and raised in Guam, and that's really where I got my start in journalism; I was a high school intern for my local paper, the Pacific Daily News. Since then, I've reported mostly for print, from the Sacramento Bee (again as an intern) to the Half Moon Bay Review, where I most recently worked as a staff reporter. But I really fell in love with audio and saw the beginnings of a career in public media when I started the Stanford Journalism Program in 2019.
What does it mean to you to be part of a mission-driven, public media organization?
Ochavillo: It means deep, active listening because it means an added layer of accountability to listeners. More specifically, that looks to me like reporters cultivating trust with communities that have been historically underrepresented in the media. I also think this looks like being responsive to emerging information needs and making stories more accessible. To me, "mission-driven" is synonymous with public service which encourages me to ask myself, "How is my work serving?"
Tell us about projects you're most proud of.
Ochavillo: During my last year of college, I hosted a live storytelling event featuring custodial workers with whom I had cultivated relationships throughout that year. I was supposed to be doing "research" for a senior capstone project. But as I was conducting these interviews, I thought, "I should not be the only one to hear these stories!" Many workers shared their experiences immigrating to the U.S. and significant structural changes they witnessed in their workplace, e.g. whole departments of regular employees converting to contracted workers. So I pivoted. I invited a few of the workers to speak, and more than 50 people showed up to listen. Later, a student organization took the helm and reprised the event the following year.
The other that comes to mind was producing audio features for the Half Moon Bay Review. The Review is a local print weekly so audio storytelling was an experiment. Though it didn't go much further than my two stories, the experience was fun and taught me about how audio can provide a listening experience that complements a main print story. I am grateful to my editor Clay Lambert for letting me try!
What type of stories are you passionate about telling?
Ochavillo: I gravitate toward stories about labor, the workforce and economic opportunity. I think the pathways by which people enter jobs say a lot about the state of the country. I also think starting with labor/work gives is a sneaky way to touch on public health stories, which I'm also passionate about.
What are you looking forward to learning during this fellowship?
Ochavillo: Coming in, I was struck by how WBUR is working across platforms — not only live radio but podcasts, social media and live events. I love being in editorial/pitch meetings and I'm curious to hear how proposed ideas are executed across WBUR's different platforms. Relatedly, I know that having these different places where people can engage with the organization's reporting and content is the result of ongoing conversations about how to better serve different communities by reaching them. So I'm also looking forward to being part of those conversations.
What's your media diet? What are you reading, watching, listening to right now?
Ochavillo: Besides listening to my local public media station, KQED, on drives, I love email newsletters and I'm subscribed to several, both from news outlets and my favorite authors. But important for me as a way to hit 'refresh' given my constant consumption of words in news form is reading the daily Poem-a-Day from the Academy of American Poets.
I'm currently reading The Drop That Became the Sea, a collection of lyric poems by Yunus Emre. He was a Turkish folk poet and Sufi mystic who apparently couldn't read or write but went on to greatly influence Turkish culture through his songs.
Most recently I watched Ratatouille probably for the tenth time.
---
Laura Kraegel
---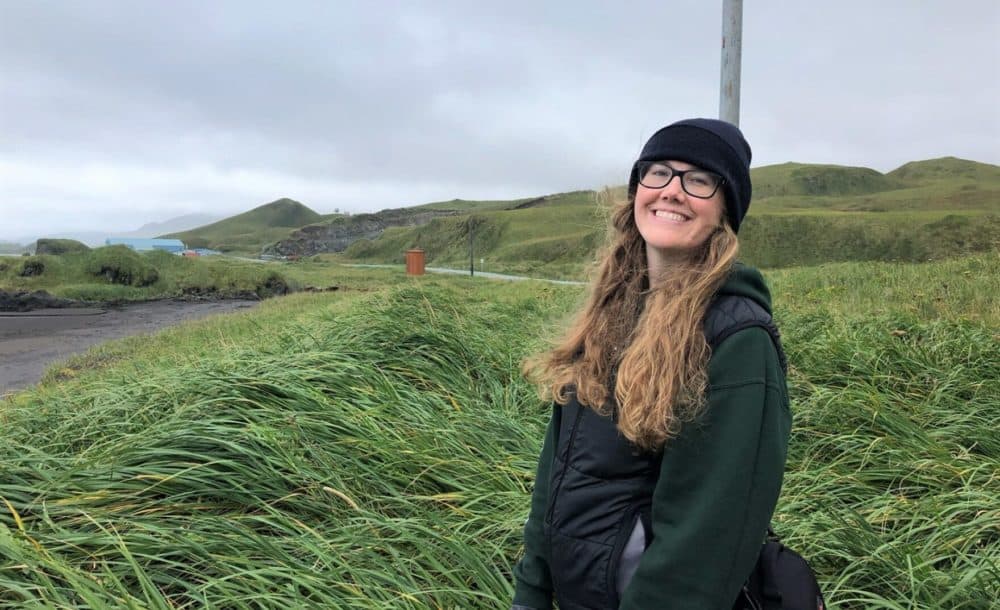 Tell us a little about yourself.
Kraegel: I'm originally from Mount Prospect, Illinois, outside of Chicago, and I'm just now wrapping up my graduate degree in journalism at Arizona State University. Before going back to school, I spent about five years covering local news at KUCB and KNOM, small radio stations in Unalaska and Nome, Alaska. I also lived in Jamaica Plain for a year when I was right out of college, and I'm very excited to be moving back to Boston and starting this incredible opportunity at WBUR. Beyond work, I like spending time outside, cooking, and following hockey.
What does it mean to you to be part of a mission-driven, public media organization?
Kraegel: It means so much. I'm a real believer in approaching reporting, especially in radio, as a service to the community, a space for people's voices, and a companion to their daily lives. Public media marries so many important values in terms of sharing information, context, conversation, and entertainment, and I'm grateful for every chance I have to be a part of that mission. I enjoy and learn so much as a listener myself, and I hope my contributions can do some of the same for others.
Tell us projects you're most proud of.
Kraegel: I'm really proud of a project that my former station KUCB produced about the Unangax̂ survivors of World War II, who were forced to leave Alaska's Aleutian and Pribilof Islands, interned during the war, and then never allowed to resettle their communities afterward. The station worked for years to interview survivors and their descendants, and then create stories documenting their experiences and commemorating notable events. In 2019, I was able to contribute to a video documentary that brought together a lot of this long-term reporting, and it was a really special experience to be involved in a project that covered such important history and involved so many great journalists. The documentary was picked up by PBS, which was amazing, but I was especially happy that we could screen the final product for community members in Unalaska and St. Paul, where many of the survivors and descendants are from.
What type of stories are you passionate about telling?
Kraegel: I love local news, so I'm most passionate about stories that can help hold local decision-makers accountable and help community members develop a deeper understanding of issues they interact with every day. I've always enjoyed covering a variety of beats and subject matters, but I'm especially interested in delving into stories about education, government, and the environment. And I really, really love any chance to work with great sound!
What are you looking forward to learning during this fellowship?
Kraegel: I'm excited to learn everything I possibly can from WBUR's impressive investigative team, particularly with regard to conducting in-depth research, developing sources, and analyzing data and records. I've had some experience with investigative methods, especially during my graduate program, but I know my learning curve will be steep — and so instructive — while working under Christine Willmsen and the rest of the team. They do great and impactful reporting, and I can't wait to see the process firsthand.
---

About WBUR's Newsroom Fellowship
The WBUR Newsroom Fellowship is a year-long, salaried program for journalists eager to pursue a career in public media. The fellowship provides hands-on training in every aspect of public media journalism. Fellows will develop their skills under the guidance of WBUR's editors and producers and will have opportunities to work alongside newsroom journalists.
Fellows will be active members of the WBUR newsroom, involved in the production of news at every level – from morning editorial meetings to field reporting, to story mixing and publishing. With this fellowship, WBUR seeks to cultivate the talent and develop the skills of emerging journalists so that they may grow in their careers and become the next generation of reporters and newsroom leaders. Read more about the fellowship here.
About The Roy Howard Fellowship
The Roy Howard Fellowship is partially funded by the Howard Center for Investigative Reporting. The fellowship is for students who have completed at least a semester in the Howard Centers for Investigative Journalism at the Walter Cronkite School of Journalism and Mass Communication at Arizona State University or at the Philip Merrill College of Journalism at the University of Maryland. The goal is to enhance fellows' skills as investigative reporters and to build the next generation of investigative journalists. Fellows are placed at not-for-profit news organizations in yearlong, salaried positions. Read more about the fellowship here.