This Dad And His Daughter Paint Each Other's Nails
Send a message to share your story with Kind World. Or you can reach us on Facebook and Twitter.
Meet Nathan Bond and his daughter Sadie - stars of this week's Kind World installment.
No ordinary pair, this father and daughter paint each other's nails. It's a simple routine they've shared since she was two.
Recently they sat on a bench with nail polish bottles for a moving video by Upworthy.
https://www.youtube.com/watch?v=Gtudu6Dq_TI
While Sadie picked out polish - red, yellow, sparkly purple - Nathan told Upworthy that looking at his nails reminds him of her.
They also attract attention.
"When I'm out with friends, I think definitely a lot of the men, I've gotten looks, and you can tell they're trying to figure out like what my deal is."
Nathan keeps his response open, relaxed.
"When little kids ask me questions, especially the boys, they ask, 'You're wearing nail polish!' I'm like, 'Yeah.' And they say, 'That's for girls.' And I'm like, 'No, it's not. Why? I'm not a girl. I'm wearing it.'"
Sadie has learned how to respond, too. "There's no boy color or girl color," she says.
Nathan raises Sadie alone; last year, he lost his wife to cancer.
"As a single dad, raising a really strong confident woman is super important for me," Nathan says. "Making sure she's got great role models, but also being a great role model, is a primary goal."
Their story makes makes me think about my own rituals, most of them seemingly small, and how they end up building the relationships in my life. What memories have defined your relationships? Or - how would you use new habits to renew one?
I want to hear your surprising stories of kindness. Has someone changed your life? How did you get through a dark time? 
Please share your story: send me a message or email kindworld@wbur.org.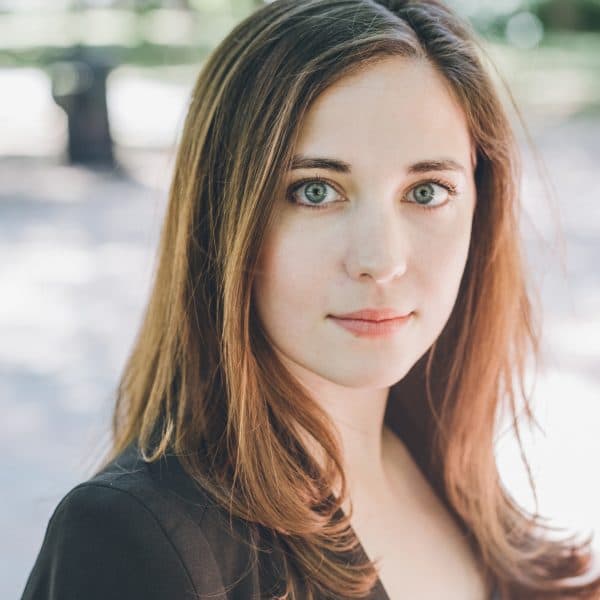 Erika Lantz Producer, Podcasts & New Programs
Erika Lantz was a producer in WBUR's iLab, where she led the radio series/podcast Kind World.