A Holocaust Survivor Explains The Significance Of 2 Pieces Of Chocolate
Subscribe to the Kind World podcast here - and send us a message to share your story of kindness.
---
This clip from the documentary "Human" is utterly transfixing. Meet Francine Christophe, an 82-year-old Holocaust survivor.
Francine was born the year Hitler took power. As a girl, she was transported along with her mother to Bergen-Belsen, a concentration camp in northern Germany. Her mother brought two small pieces of chocolate and told her they'd save them for an especially bad day when Francine needed a lift.
Francine recalls that there was a pregnant woman, Hélène, at the camp. She was so thin, one could hardly tell she was about to give birth. When Hélène went into labor, Francine's mother took her to the camp hospital. But first, she came to Francine and asked for a gift.
Francine remembers her mother saying, "If it is all right with you, I'd like to bring your chocolate to this lady. Giving birth here will be hard. She may die. If I give her the chocolate, it may help her."
Francine agreed. And Hélène did give birth, to a tiny infant that didn't make a sound.
It wasn't until six months later, when the camp was liberated and someone unwrapped the baby's rags, that the baby cried for the first time.
"That was its birth," says Francine.
Years later, Francine decided to host a conference asking the question, if survivors of concentration camps had had counseling in 1945, what would have happened?
When one psychiatrist took the stage, she pulled a piece of chocolate from her pocket and handed it to Francine.
"I am the baby," she said.
---
Find more riveting stories at Kind World, on Facebook, on Twitter, or on the podcast.
I want to hear from you. If you have a story to share, send me a message or email kindworld@wbur.org.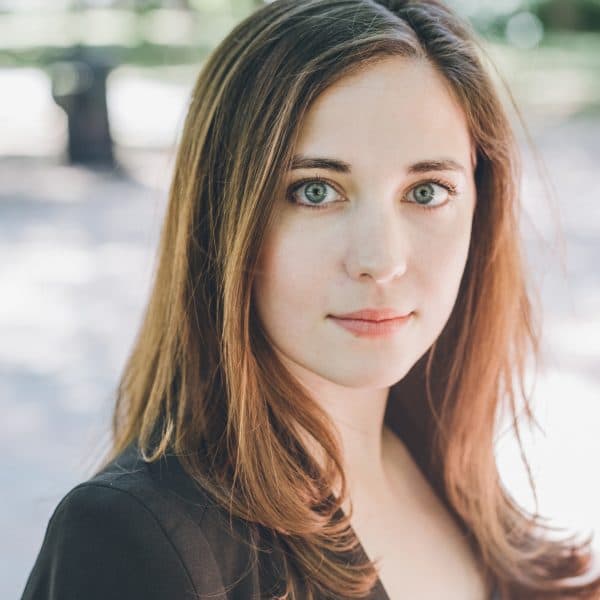 Erika Lantz Producer, Podcasts & New Programs
Erika Lantz was a producer in WBUR's iLab, where she led the radio series/podcast Kind World.