Subscribe to the Kind World podcast here and send us your own story of kindness. 
---
It was 2003 when Michael Reagan got a phone call that would change everything for him.
Michael was an artist in Edmonds, Washington, and the call was from a woman who wanted to commission a portrait of her husband, a Corpsman in Iraq who had died the year before.
For Michael, the request was personal. He had been a Marine in Vietnam and was still haunted. In his most vivid memory, one of his fellow Marines bled to death in his arms. They were both 19 years old.
"He just looked me in the face and said, 'Mike, I just wanna go home,' " Michael says. "And he looked at me, closed his eyes and died. Then we covered him with a tarp. I've seen that face for 48 years every day."
Michael says that when he returned to the United States, people spat at him in the airport, and no one seemed to understand what he'd been through. He felt as if he had dug a hole and buried part of himself in Vietnam.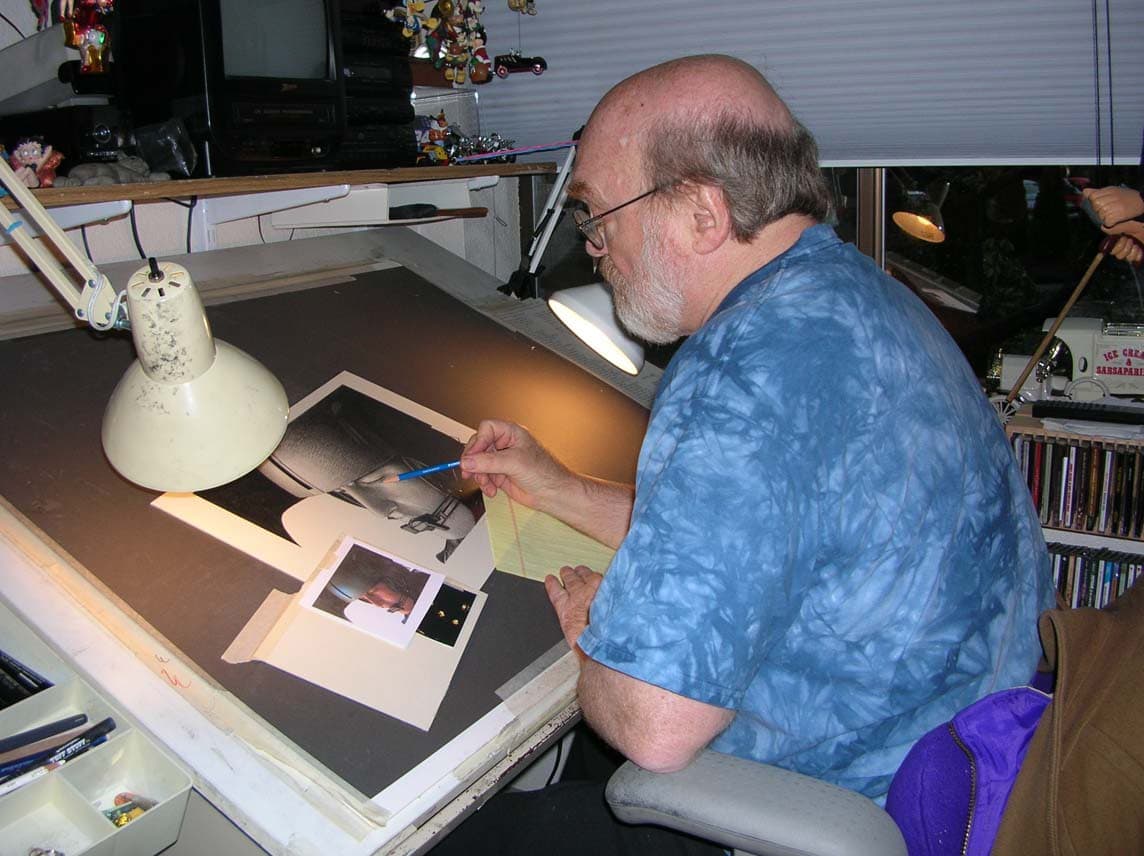 So in 2003, when Michael heard from the widow, he decided without hesitation to draw her husband's portrait for free. Michael says she reached out again after he mailed it to her.
"She said, 'I'm calling you today because yesterday, when I opened up the picture and looked into my husband's eyes, I was able to reconnect instantly. We talked about things that we hadn't finished talking about when he died. I ended my conversation with him telling him I loved him.' She said, 'I felt him say he loved me back. And for the first time in a year, I've slept all night.' "
When Michael hung up the phone, he turned to his wife.
"Now we need to do them all," he told her. "Our whole life's about to change."
Michael decided to draw every service person who died in Iraq or Afghanistan and give the portraits to their families. Before long, he had quit his day job and was burning through savings to execute his plan.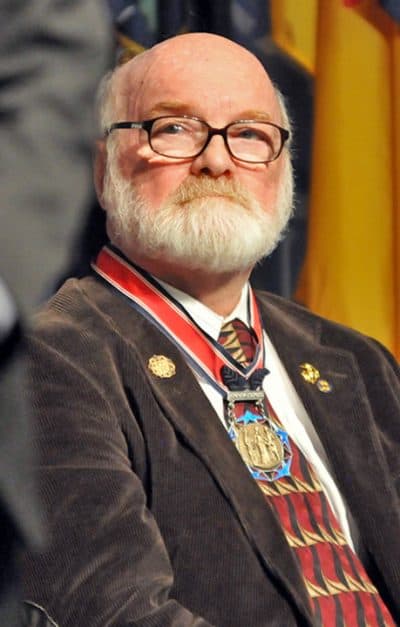 Before Michael begins a portrait, he learns all he can about the subject. He talks to family members, watches videos, and reads diaries. Then he picks up his pencil. He starts with the eyes.
"I create a life in the picture so I can have someone to talk to," Michael explains. When he draws, he feels they're both in the room together.
He does two black and white portraits a day, about 13 by 18 inches, drawing for 10 to 12 hours. When he's done, he takes a daily five-mile walk. He often weeps.
"I spend a lot of my life looking at dead people, and I'm not gonna pretend. It is hard. So on my walks what I do is transition. It allows me to say goodbye to the people I just drew."
Michael initially planned to work on the portraits for five years, but now it's been 13. On the morning this story aired, he was drawing portrait No. 4,634.
"This is my life," Michael says. "I'm living my destiny. And it took me a couple of years to understand what that really meant. It took a comment by a Gold Star father. One time, he said to me, 'You know what you're getting after doing all this work, right? Your soul is getting to come home from Vietnam.' When he said it, I knew it was true."
Still, there was something missing, and it had to do with the man who died in his arms in 1968.
In 2013, he tracked down the man's name: Vincent Santaniello. Then he connected with Vincent's nephew, Ralph Morales, who told him he'd always wanted to learn more about the uncle he never met who died in Vietnam. He said his grandparents' grief was palpable years after their son died.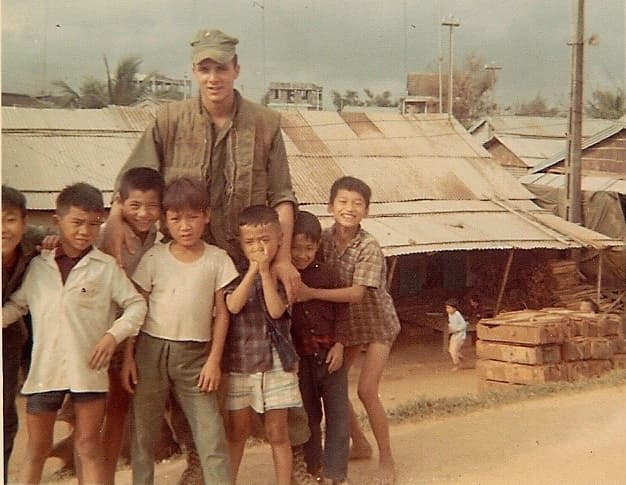 "My mom's best friend at the time told me that people would actually call the house and start screaming in the phone, 'We're so glad that baby-killer was killed,' cursing at my grandparents who had just lost their son. My grandfather at one point got so distraught that he ripped the phone off the wall, threw it out the window, and took all of Vinnie's belongings, all the letters that Vinnie wrote home, and burned everything, because he couldn't take the torture."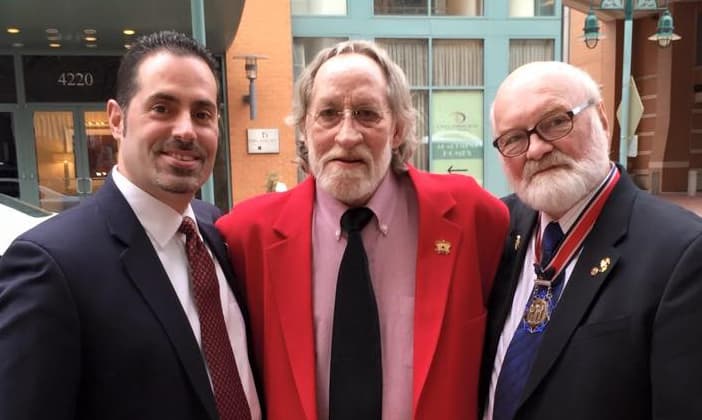 As Michael listened to Ralph, he had a profound realization.
"It's your uncle's face I see every day in every drawing I do," he told Ralph. "I think that moment that your uncle looked at me and died and said he just wanted to go home has been the driving force inside of me for years."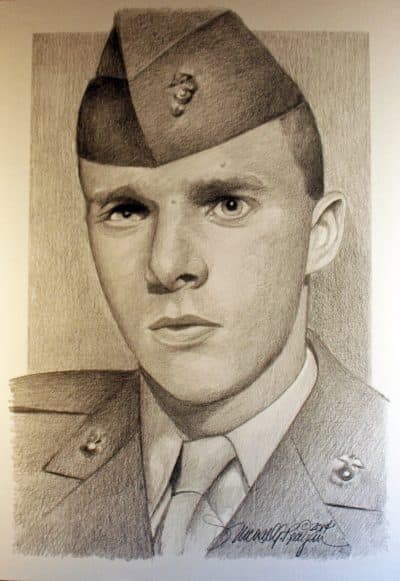 For Ralph, it was a sign that his uncle hadn't died in vain.
"My uncle has a legacy, and I never knew that. He's been living for years in these portraits that are hanging in people's homes all over this country."
Forty-six years after he held Vincent in his arms, Michael finally started the portrait he'd been trying to draw all this time. He gave it to Ralph. Ralph saw relief come over Michael as he handed over the portrait, as though he could exhale for the first time in years.
"The eyes just stood out to me," Ralph says, "and for the first time really, I felt like I met my uncle."
Ralph couldn't sleep on the flight home. When he landed in the early morning, he realized what he had to do. He drove straight to the deserted cemetery and placed the portrait against his uncle's tombstone.
"My uncle's buried in the same plot as my grandfather. He never got to say goodbye to his son. I was definitely crying, a combination of sadness yet euphoria, and I remember sitting there with the portrait, talking to my grandfather, saying, 'Dada. Vinnie's here.'"
Now, Michael says, Vinnie is home.
---
You can see Michael's portraits and learn about each person he's drawn here. 
You can subscribe to the podcast to make sure you don't miss an episode.
This segment aired on September 20, 2016.