Beyond Sides Of History: A Series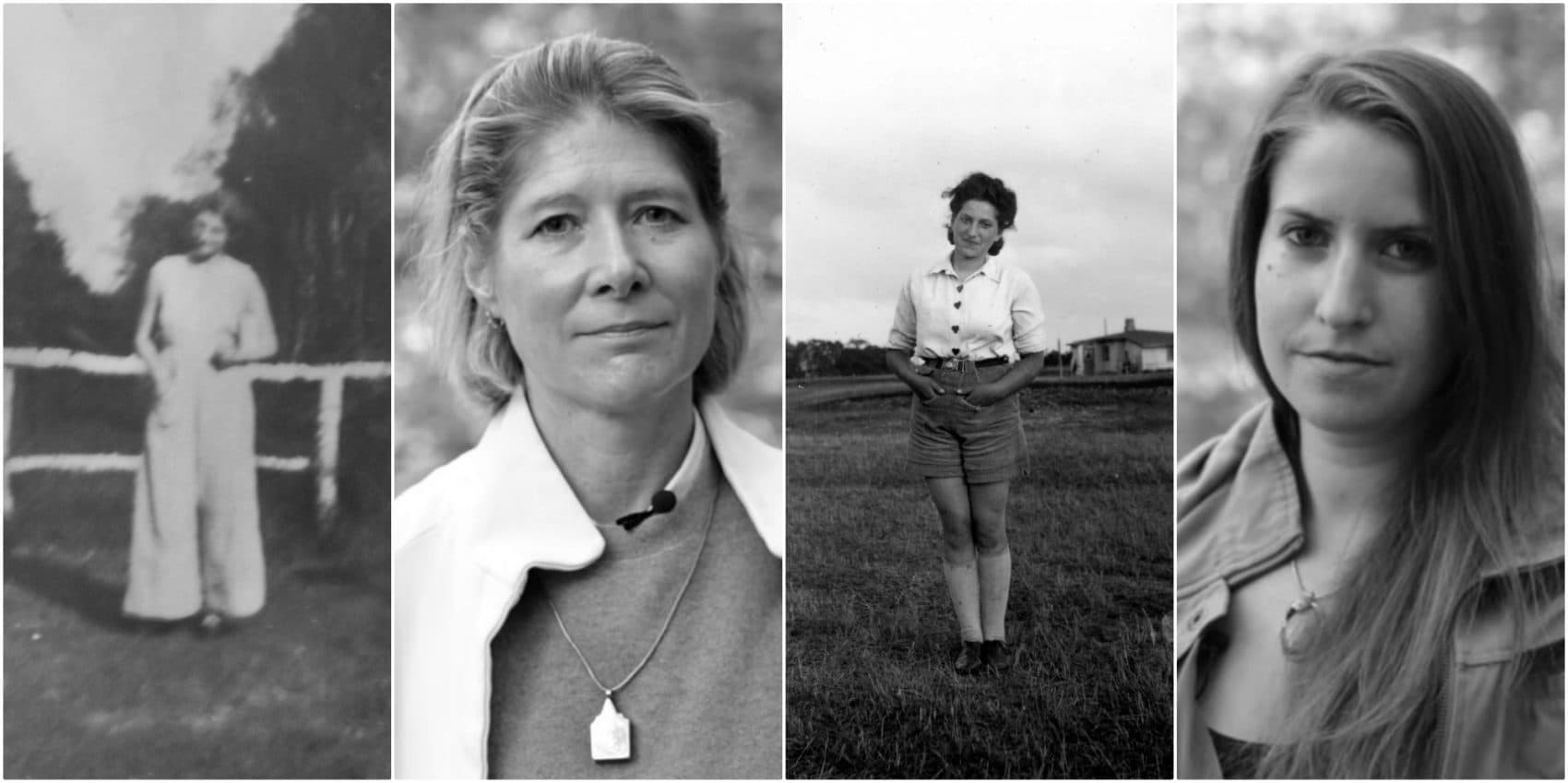 Two women. One is the granddaughter of Nazis. The other is the granddaughter of a Jewish Holocaust survivor. In a transformative twist of fate, their lives have become linked.
Their story raises many questions: How are perpetrators and their families affected by violence, and what responsibility are they left with? What does it mean to be with someone in grief? How can we prevent repetitions of history's worst crimes? How can we heal as a nation and a world?
WBUR explores this remarkable story in a multi-part collaboration from Kind World and Cognoscenti.
---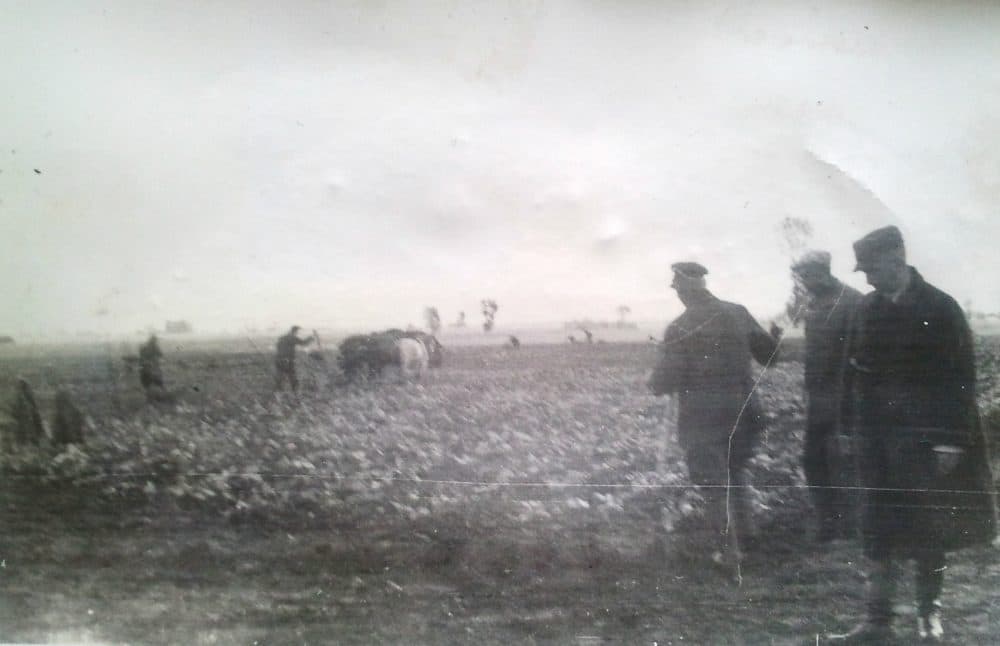 Julie Lindahl always sensed that something was wrong. For decades, a devastating sense of shame left her red-faced in public.
In fact, the trauma that invaded Julie's life was inherited — it took place largely before she was born — but it had lingering, generational impact. To understand it, she had to spend years unearthing a family secret.
"The feeling that my sister and I always had was that there was this corpse that was lying in the room that was covered over with a blanket, and nobody wanted to uncover it."

Julie Lindahl
She finally learned the awful truth: her grandfather had been a brutal SS officer during World War II. So Julie decided to track down his victims and to learn what really happened.
The quest would upend her life.
---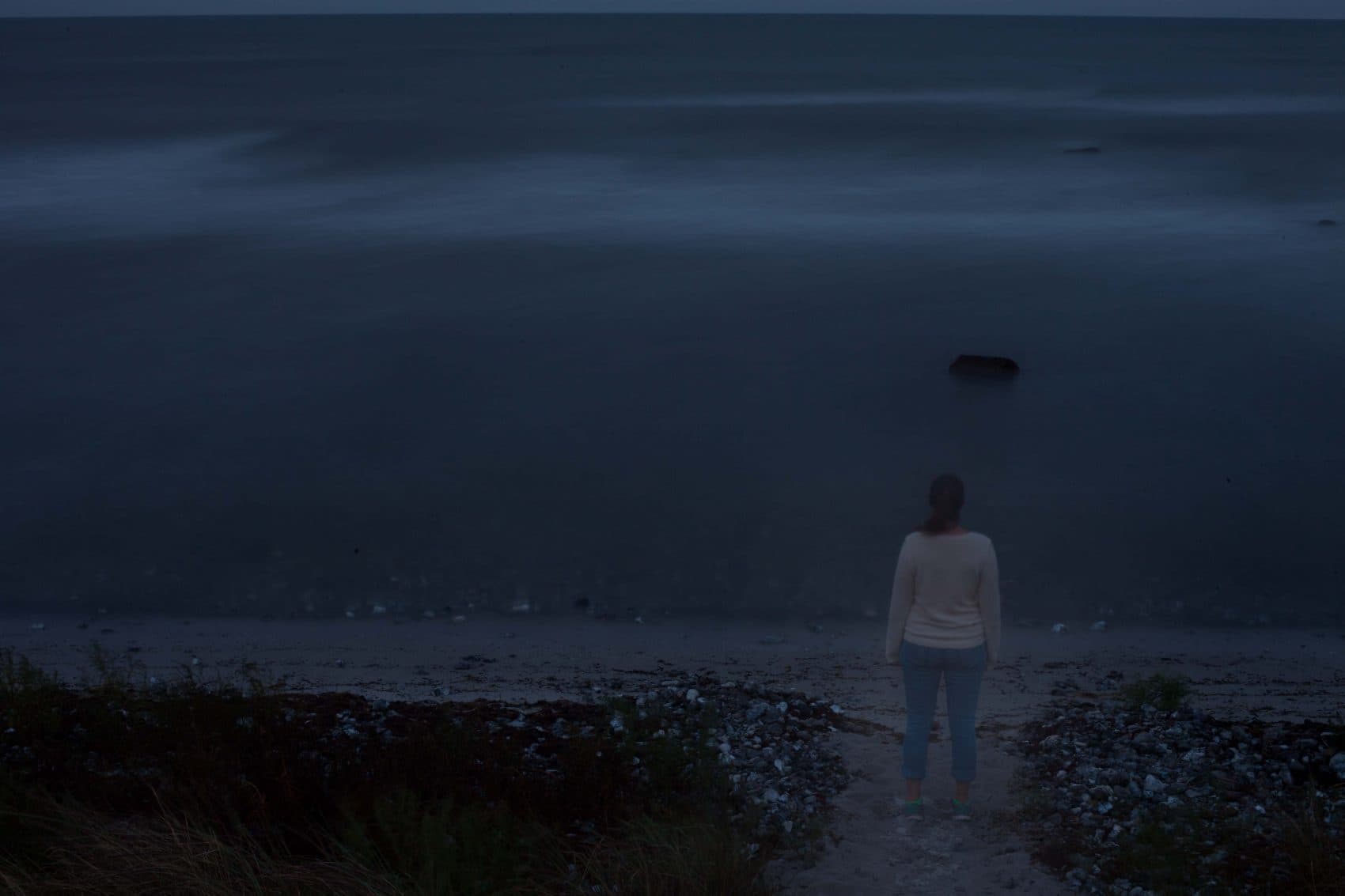 While Julie was unearthing her family's past, Rachael Cerrotti was on her own mission to uncover history.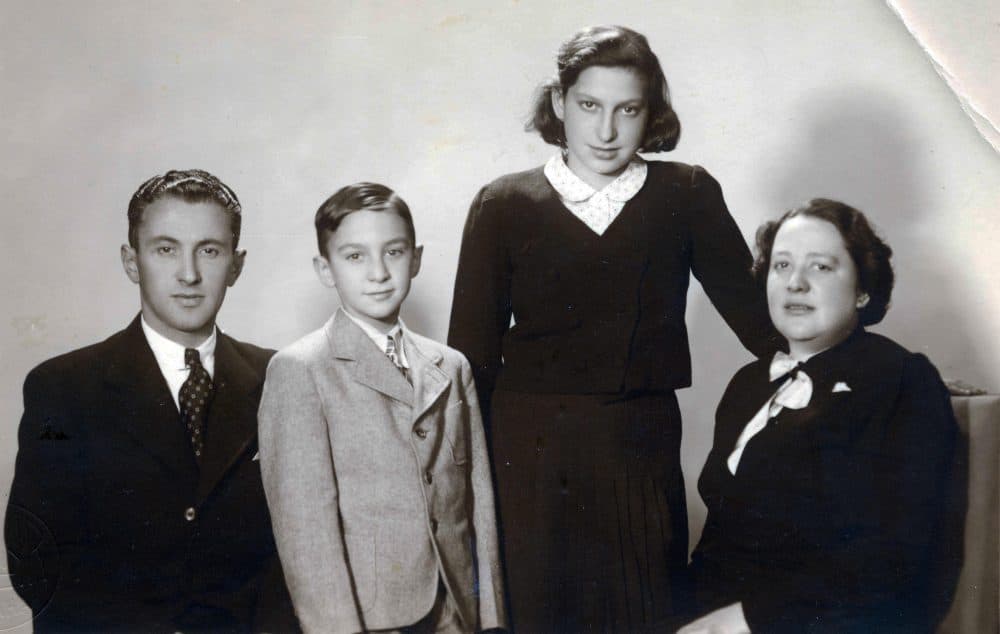 Her grandmother had been the sole survivor of her family during the Holocaust, and decades later, Rachael decided to track down the family who helped her grandmother escape.
Then, she moved in with them.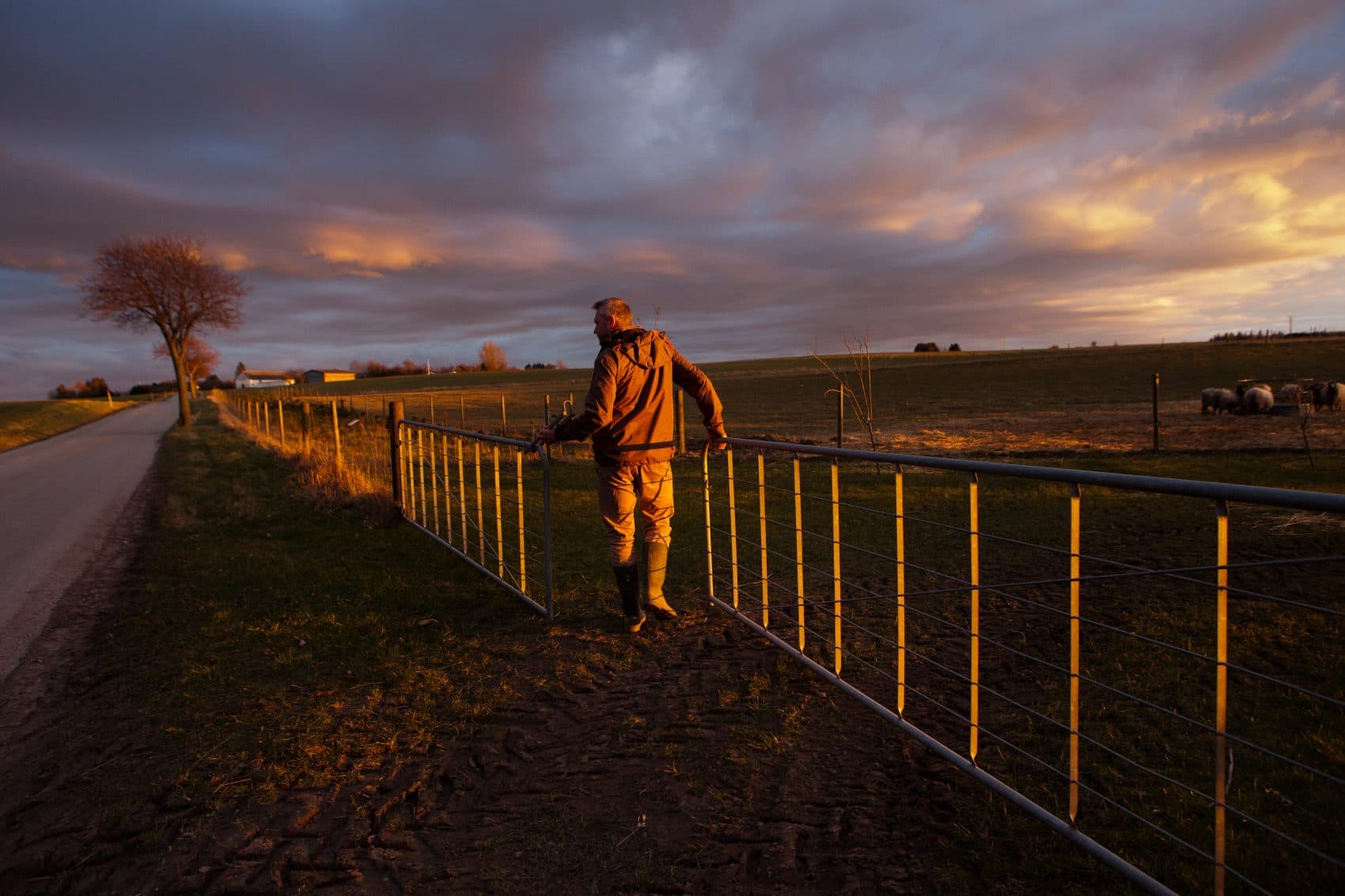 "I'm reading words that my grandmother wrote about this family from 1941, and it's like I could take those words and put them into my diary today about their descendants."

Rachael Cerrotti
For Rachael, history keeps circling back to the present.
---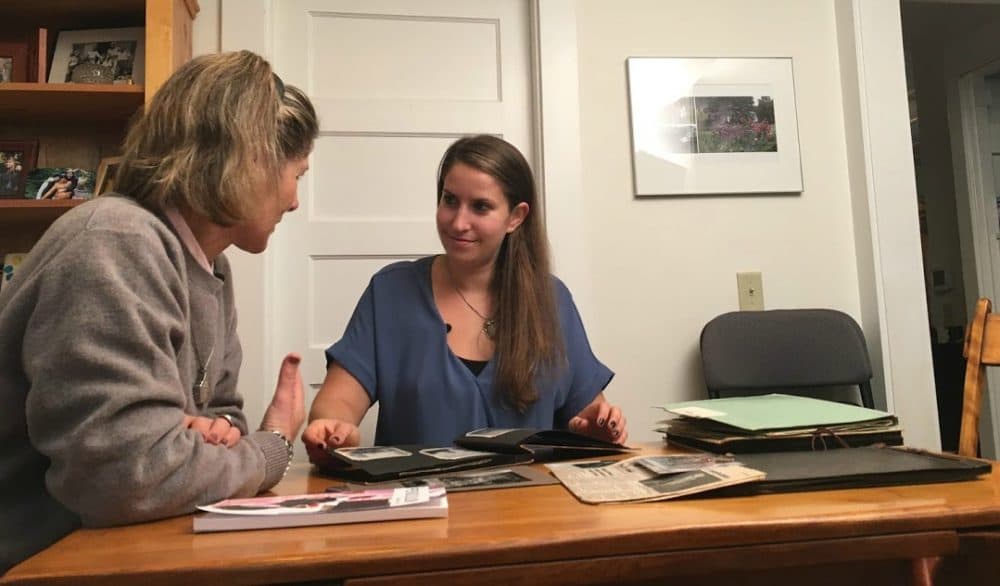 In the conclusion of our series, Rachael and Julie's lives become interwoven.
For years, both had been examining the ripple effects of the same war, the circles growing wider and wider.
Their circles collided in 2016 when Rachael's husband heard Julie on the radio. Julie had written a piece for Cognoscenti, WBUR's ideas and opinion page, and was interviewed about it on WBUR's air.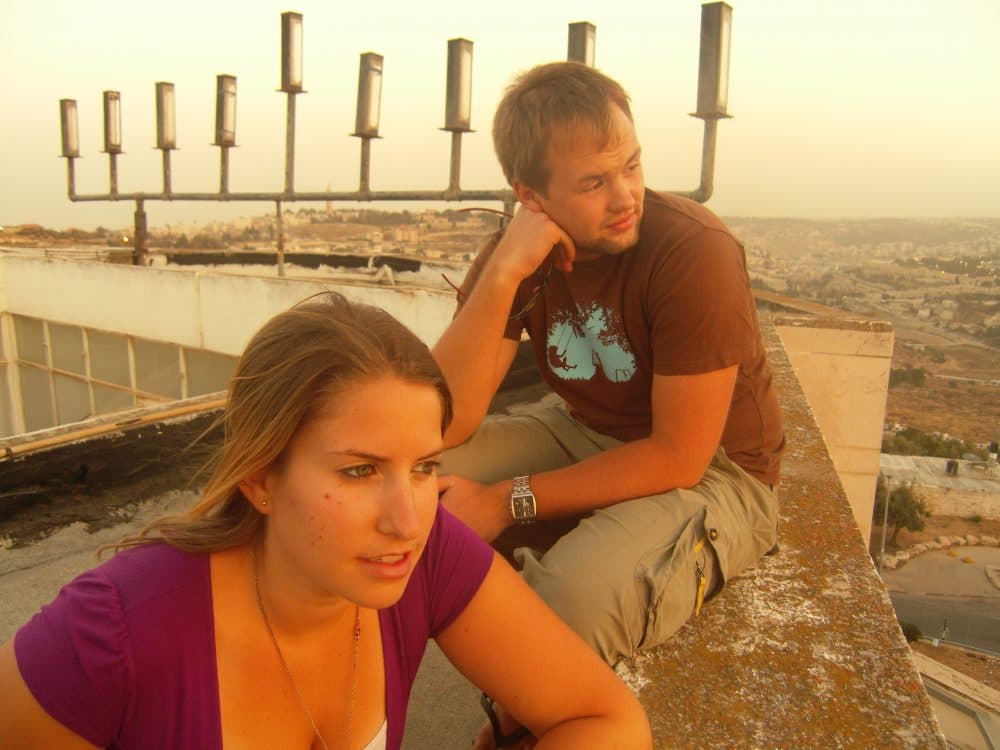 Rachael emailed her, hoping to meet. Hours after she clicked send, tragedy struck.
Everything would shift in Rachael's life that day, and her relationship with Julie would take on unexpected significance.