She's 'Drew's Feet' So He Can Be In The Marching Band
06:00
Play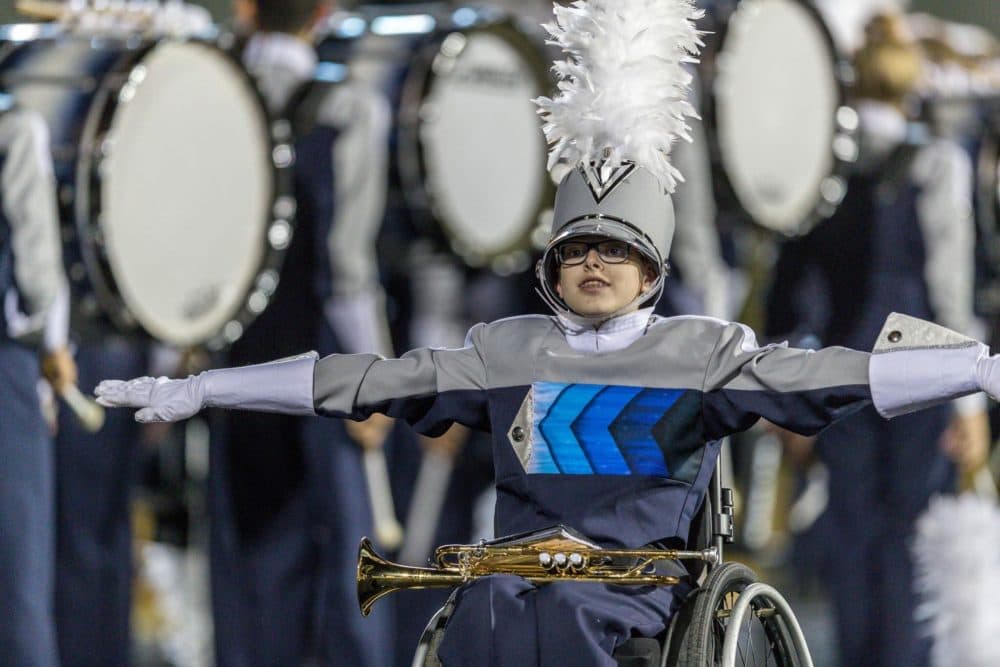 Drew Bell had the typical first-year jitters when he entered Keller High School in Keller, Texas. It's a school of around 3,000 students, not far from Dallas.
"I thought it was going to be too big," Drew said.
Story continues below
Subscribe to the podcast
Nevertheless, the 15-year-old knew he was looking forward to one thing: joining the school's prestigious marching band. He's been playing the trumpet since middle school and loved the camaraderie between the band's more than 400 members.
But joining the marching band was going to be a challenge. Drew has spina bifida, which means his spine didn't form normally in utero, so he can't walk. He's had several surgeries throughout his young life, including one while he was still in the womb, during his mother's second trimester.
"The scariest scenario was just losing him always," said Kimberly Bell, Drew's mother. "My prayer was constantly, 'Lord, let him get here and give him the best shot.' When I look back on it, it was one miracle after another."
It was a miracle Drew survived, and he's had to overcome many challenges in his life. He was on crutches until he was 11 years old, and now, he uses a wheelchair to get around. None of that has stopped him from being a normal kid, and he was still more determined than ever to be in the marching band.
"My prayer was constantly 'Lord, let him get here and give him the best shot.' When I look back on it, it was one miracle after another."

Kimberly Bell
"I was a little apprehensive of how it would all work," said Bryan Bell, Drew's father. "I was really proud that he wanted to do it, but just as a dad, I wondered how it would all work."
One of Drew's music teachers had an idea: If only something — or someone — could be "Drew's feet" during performances. Then he could play his trumpet in the marching band.
That someone was senior trumpet player Kailey Summons.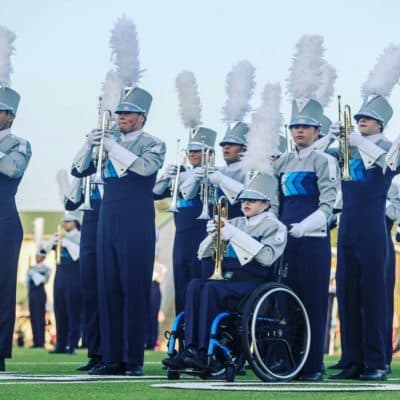 "I just really wanted to do it," Kailey said. "I just like to get to know people when I can and help people when I can."
Kailey was looking forward to her final marching season for a long time. She's not only in the varsity band this year — she's the section leader. But instead of playing her own trumpet, she's pushing Drew's wheelchair so he can play in competitions and football games.
"I can't march without someone pushing me, so I thought it was a really good idea," Drew said. "I felt relieved and happy because I thought I wouldn't be able to march."
Bryan Bell says he loves watching his son do something he loves with the help of someone who truly cares about him.
"I don't think I've been able to watch them without crying yet," Bryan Bell said.
Kailey said that although she didn't know Drew very well when she first volunteered, they've slowly built a strong friendship throughout their time together in marching band.
"It's just like helping a friend out," she said. "We've become pretty close."
With his friend Kailey's help, Drew said he's realizing another big dream this year. He's going to be part of the only high school marching band from Texas to perform in this year's Macy's Thanksgiving Day Parade.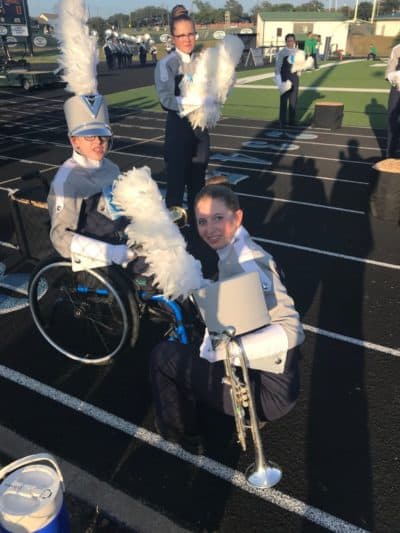 Kailey was planning to push Drew's wheelchair in the big parade, just as she had been doing all season long, but Drew's mother insisted that she would push her son this time. Kimberly Bell says she didn't want Kailey to miss out on this opportunity.
"I'm just thankful this worked out because I want her to shine and have her moment," Kimberly Bell said. "She's given up a lot and sacrificed a lot, and she did it happily and joyfully."
This will be Kailey's last marching band performance, maybe ever. She's planning to go to college to study nursing next year. As for Drew, he's just looking forward to his first time ever in the Big Apple.
"I think I'm going to remember it for the rest of my life, because this has been one of the best years of my life," he said.
---
Find Kind World on Facebook or Twitter, or email kindworld@wbur.org to share your story. You can also subscribe to the podcast.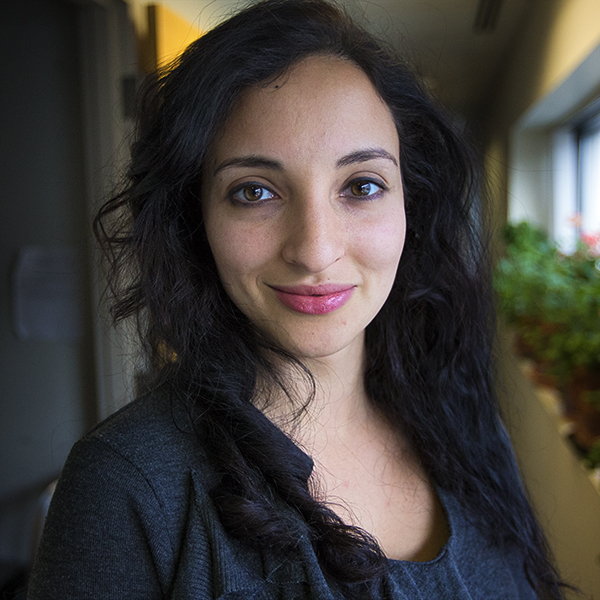 Yasmin Amer Producer, Kind World
Yasmin Amer is a producer and reporter for WBUR's Kind World podcast.