5 Years After Twin Helped Her Sister Become A Mother, The 2 Share Joy And Grief
Resume
Note: This story is an update to "The Turner Girls," which originally aired on Dec. 23, 2014.
Five years ago, Melissa Turner, of Quincy, Massachusetts, went above and beyond the bond of sisterhood when she decided to help her identical twin, Jen, of Plymouth, fulfill her dream of being a mother.
After getting married, Jen and her husband wanted to start a family right away. But after a miscarriage and a barrage of health problems, it was Melissa, who goes by Mel, who proposed the idea of surrogacy. In May 2014, Mel became pregnant after artificially inseminating her own egg. In a surprising twist, the sisters learned Mel was pregnant with twins.
Irene Lesley Ann and Margaret Elizabeth Ann were born in November 2014 — 10 weeks premature. The girls were both placed in early intervention programs, but Irene, the older twin, was born with severe medical problems, including congenital heart defects. Four months later, on March 14, 2015, Irene died in Boston Children's Hospital from pulmonary vein stenosis.
"Not a day goes by that I don't think about her and wish she were here," Jen says.
The loss has been just as difficult for Mel, who says that losing Irene is something the sisters will always carry with them.
"With child loss, I think people think that you get to a point where you come to terms with the grief, and you get to ... move on," Mel says. "And you really don't move on; you come to terms with it. But I think that it's always underlying in daily life."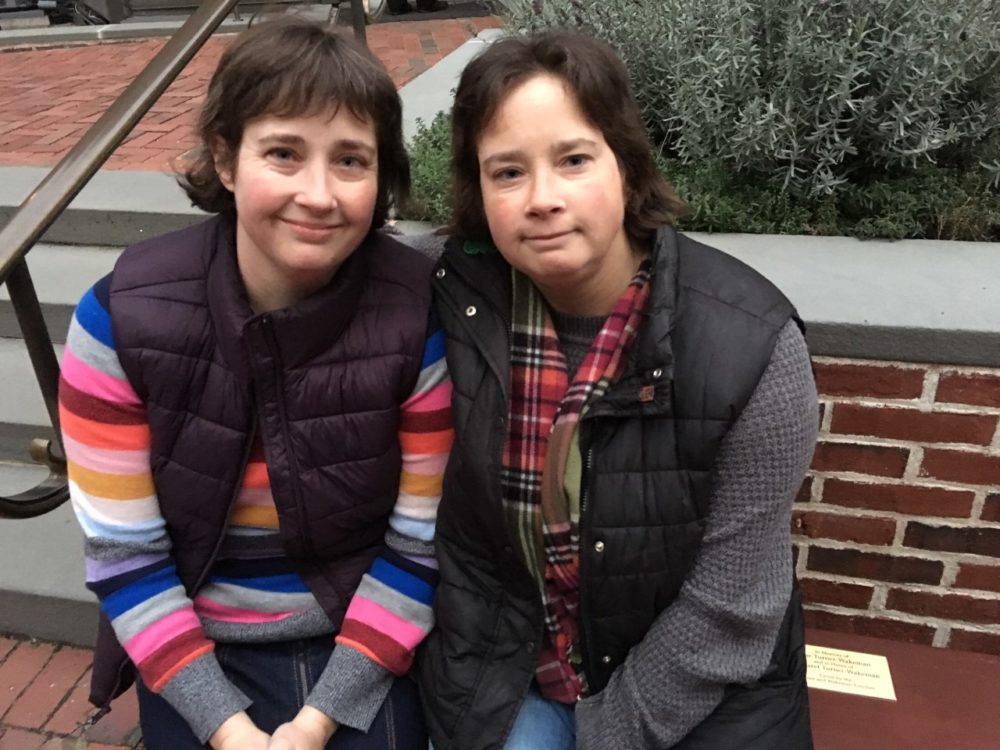 Jen and Mel, along with the rest of their families, have coped with the loss by connecting to people in their community who have also experienced the death of a child, and by sticking together.
"I think that we know that we can count on each other and that we still love each other quite a bit," Mel says.
The light in this tragic situation lies in the surviving twin, Margaret, who is 4. Margaret just finished her first year of preschool, and she takes gymnastics and step-dancing lessons. Jen says that Margaret is the moon and the stars in their family.
"Wherever Margaret is ... usually the aunties and grandpa are hanging out," Jen says.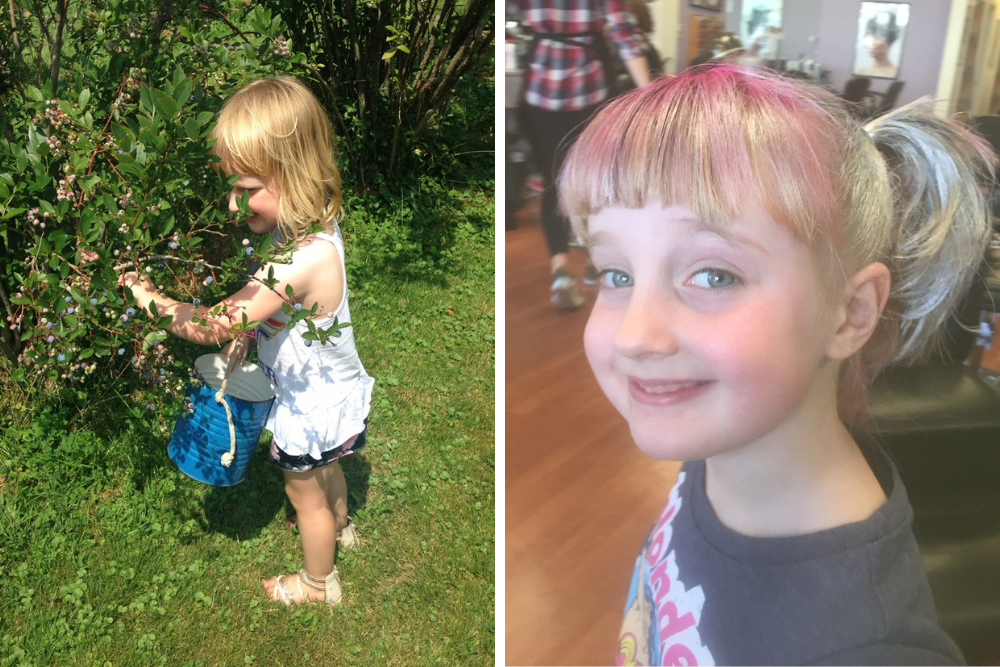 And one of her favorite things to do is to play with Mel, who says the two often get into some lighthearted trouble together.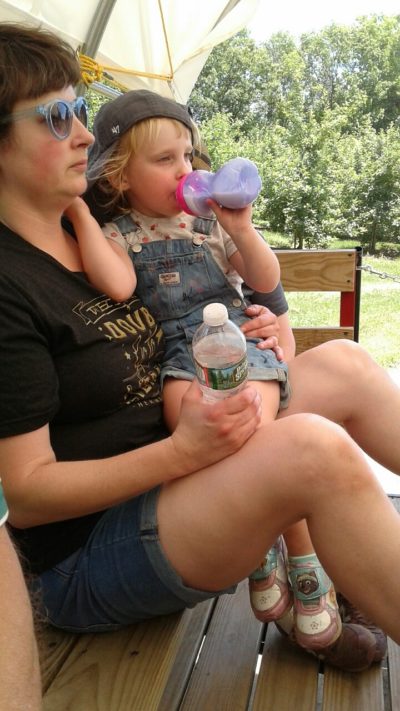 "As soon as I get out of the car, she's grabbing my hand and we're off doing something," Mel says. "It's fun. There's nothing like having a kid grab your hand and off you go."
Margaret doesn't know about Irene yet, but their entire family are preparing for the difficult conversation by building a strong, loving foundation to help her cope.
Jen and Mel have plans to expand their respective families. Jen's health has stabilized, so each of the sisters is looking into pregnancy and adoption in hopes of giving Margaret a living sibling or living cousin. And Jen and Mel say they'll continue to cherish every day with Margaret and honor the moments they had with Irene.
"I still think of their lives as miracles," Jen says. "I still think of their lives as just something special. And even though Irene died, and that has been very difficult to go through and it'll impact us for the rest of our lives, her life was still a gift. Both of their lives were a gift."