A Homeless Shelter In Texas Opens Its Doors To Asylum-Seekers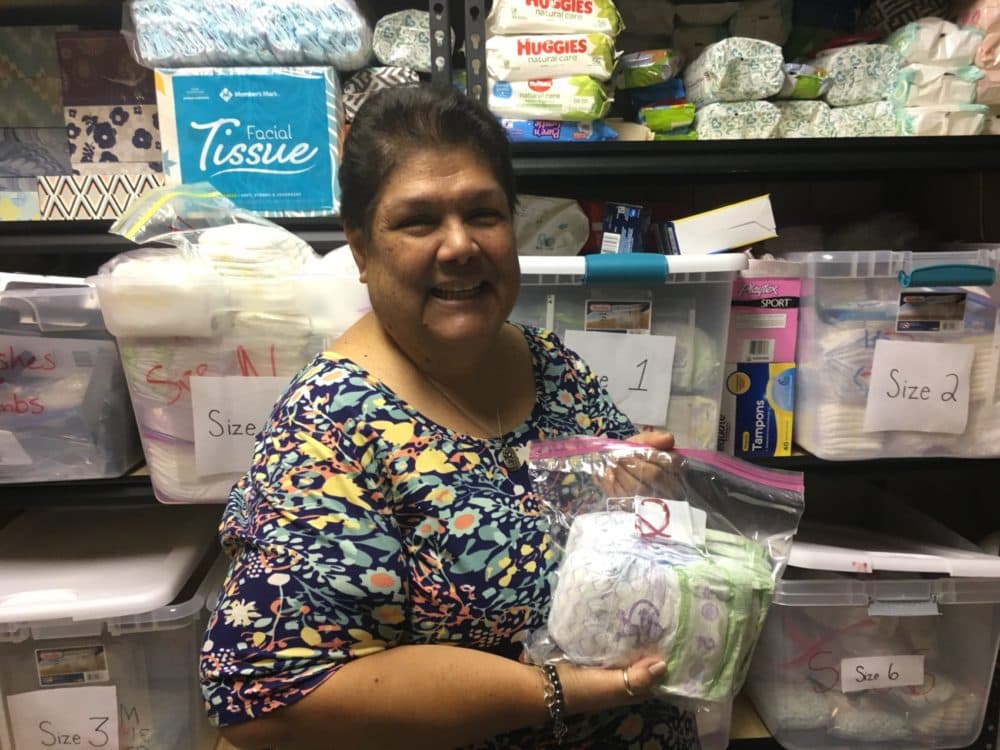 For some migrants who've just been granted legal entry into the U.S., it's difficult to know exactly where to begin their new chapter. But for thousands of asylum seekers, that place is Good Neighbor Settlement House in Brownsville, Texas. It was once just a homeless shelter. Now, it's also a short-term respite shelter.
(Listen to the full episode below; the story on Good Neighbor Settlement House starts at 11:00)
Marianela Watson, a Brownsville native and retired early childhood teacher, has been volunteering and working at the center for more than a year. Recently, she was named its director.
"We have helped ... 19,540 people in one year have walked through our doors to get help," she says. "They've come from 27 different countries all over the world, so it's just not Central and South America."
Marianela works six days a week — sometimes 10 hours a day — providing legal asylum-seekers with what may be their first meal, first shower and first set of fresh clothes in the U.S. The center provides each person with hygiene kits, including a toothbrush and any additional products they may need, like razors or shampoo and conditioner.
"We really try to make them feel welcome," she says.
Story continues below
Subscribe to the podcast
Good Neighbor provides more than just basic supplies. Marianela and her staff instruct asylum-seeker on their legal rights and how to seek help from a lawyer. They tell them where to go for low-cost medical care.  Marianela even developed a special map that shows asylum-seekers where they're going and what transportation to take to get there.
The nonprofit receives monetary funds from donations and grants. But Good Neighbor also receives donated clothes, shoes, baby supplies and food. Several rooms in the center are also stacked with backpacks, blankets and pillows. There are smaller items like belts and shoelaces — both of which are taken by Border Patrol during processing.
Marianela says this is often difficult and emotional work, but she and her staff remain dedicated to helping every person who walks through their doors. She says this work is her calling.
"I love what I'm doing, and I love to see their faces when they're getting the help that they need, and to encourage them, and to tell the young boys and girls, 'Echele ganas y aprende mucho en la escuela' -- to give it all you got and learn all you can — and to bless them and hope that they do get asylum," Marianela says. "I guess this is what I was meant to do."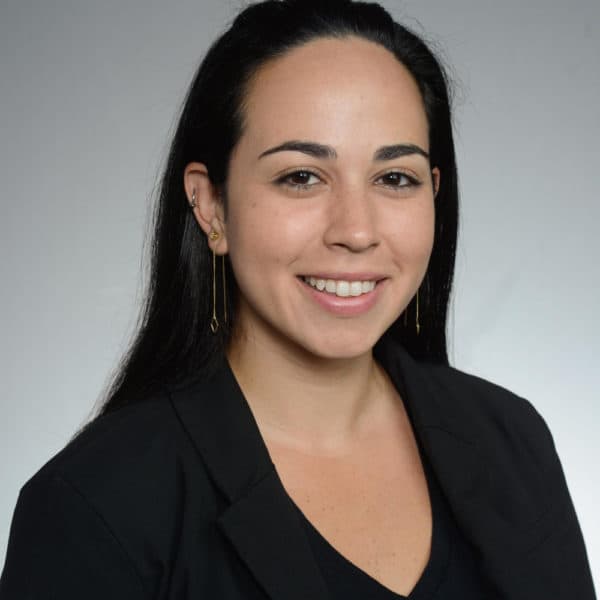 Andrea Asuaje Reporter/Producer, Kind World
Andrea Asuaje was a reporter and producer in WBUR's iLab, where she made Kind World. She's honored to share these emotional and impactful stories of hope, love and compassion with the WBUR audience.