This Choir In Littleton, Mass., Brings Comfort To End-Of-Life Care Through Song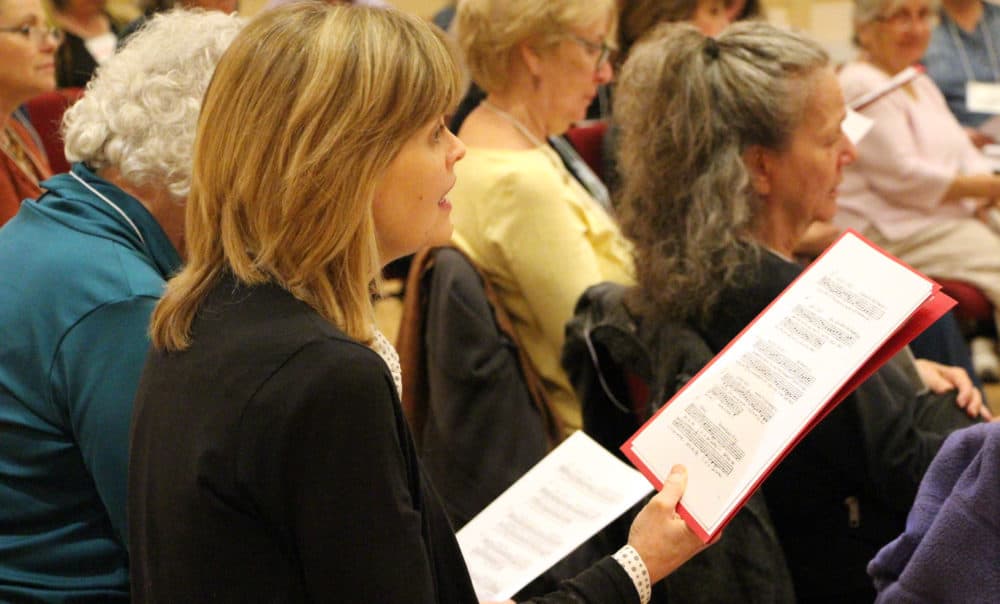 Every first and third Wednesday at Indian Hill Music in Littleton, Mass., a group of singers from all different backgrounds and skill levels sits in a large circle, rehearsing one of the many soft and gentle songs they will sing in trios to a very small audience.
(Listen to the full episode below; the story on the Threshold Singers starts at 9:40)
This choir, called the Threshold Singers, was founded in 2007, and it's one of more than 200 Threshold Choirs that are all over the world. Every Threshold Choir has the same unique mission: to sing at the bedside of people who are dying.
Susan Randazzo, senior advisor at Indian Hill Music and charter member of the choir, calls their mission a "focused service."
"We are completely focused on the person we are singing to, and it is absolutely not about us — it's about them, and it's not a performance in any way, shape or form," Susan says.
Charlotte Russell, the choir's music director, says the choir and the bedside sings are not just for to those who are dying; it's also for their family members and loved ones.
"It's something to fall back on in those moments when you're with somebody who's very ill or passing, and you've done all the physical things you can do," Charlotte says. "They aren't eating or drinking anymore, maybe they're not really hearing or responding to what you say anymore, and it gives you a way to be present.
Charlotte says the bedside sings are an intimate and personal way to help everyone in the room feel a sense of tranquility during the difficult period prior to the death of a loved one.
The bedside singing — or "sings," as members call them — is a free service. Those who are interested in having the choir sing for a loved one can contact the choir and request that a trio come to wherever the person is, like in a hospice facility, the intensive care unit or in their home. Choir members learn hundreds of songs, so they can sing for as long as the family wishes.
"Most of our music is about peace, calm, lullaby-style," Charlotte says. "The music is almost chant-like. It is sometimes repeated several times, and it has a very calming effect."
There are songs like "Sweet Dreams" and "Rest Easy" — gentle, quiet songs to ease the person into sleep. And there are also songs like "Where Love Abides" and "We Are All Just Walking Each Other Home," which are aimed more at the loved ones in the room.
Then there's "Sending You Light" — a song that the choir sings to each other at every practice. Choir members can dedicate the song to someone in their life who's going through a tough time, and the choir will sing it for every dedication.
Susan says these "sings" deeply affect choir members, including her. She's a professional cellist, and she says no amount of applause has lived up to the emotion of singing at a bedside.
"In this situation, the intimacy and the vulnerability and the closeness — it does change something in you, in one's person," she says. "It's a privilege, in a way. And  a way to really get in touch with what matters."
And Charlotte says that of all the accolades she's received as a professional vocalist, the Threshold Singers holds a special place in her long, musical career.
"This feels like one of the most important things I've ever done, because of the level at which it helps," Charlotte says.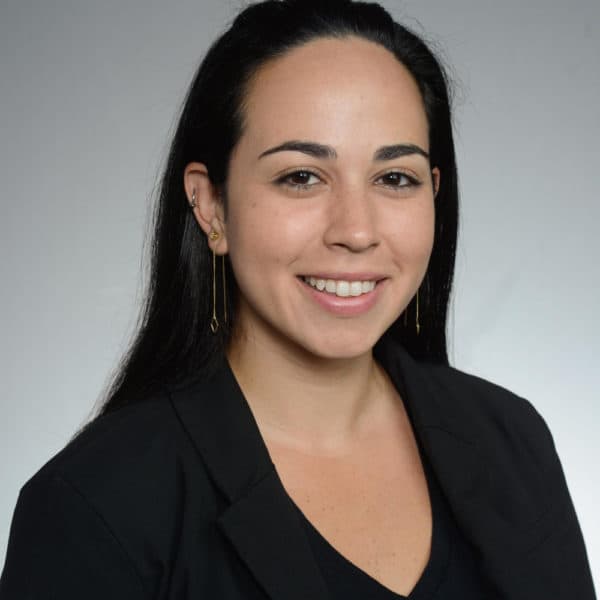 Andrea Asuaje Reporter/Producer, Kind World
Andrea Asuaje is a reporter and producer in WBUR's iLab, where she makes Kind World. She is honored to share these emotional and impactful stories of hope, love and compassion with the WBUR audience.