'Bike Man' Is A Different Kind Of Community Superhero
Play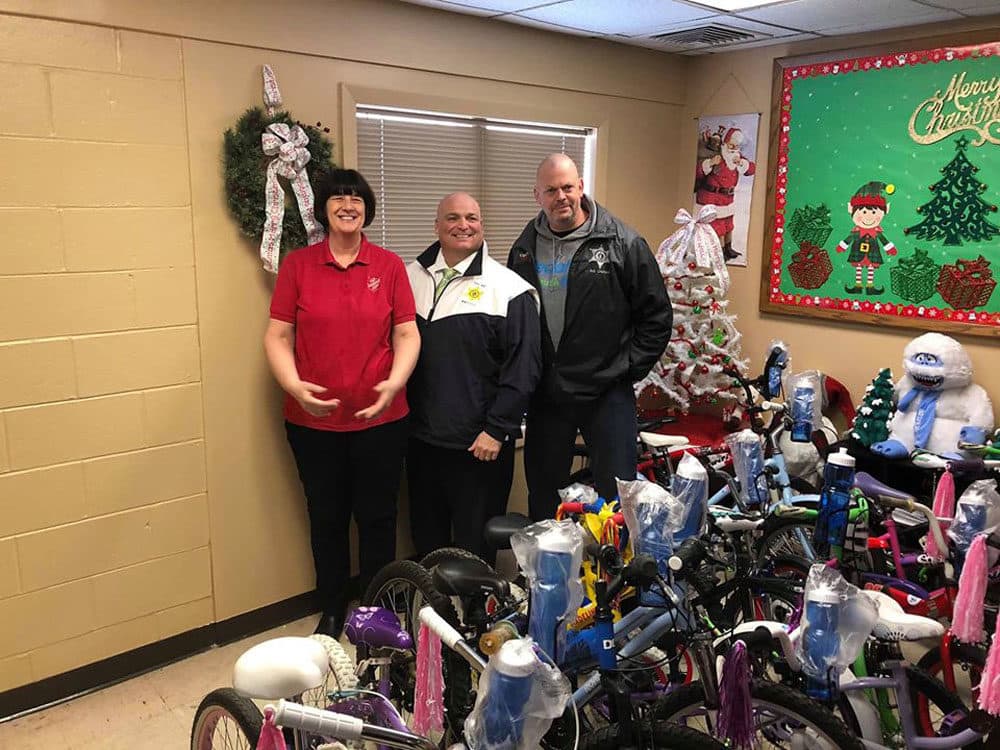 Bob Charland has a passion for building bikes. He just doesn't know how much longer he can do it.
"I want to help people," said Bob. "I want to know that my time here meant something and that I was able to make a difference in this world."
Story continues below
Subscribe to the podcast
Bob used to work as an auto mechanic and bouncer. In 2017, he told Kind World producer Erika Lantz that the head injuries he sustained during his time as a bouncer led to a likely diagnosis of a degenerative brain disease called chronic traumatic encephalopathy, or CTE. Bob was devastated. He even considered applying for a program called Death With Dignity, which allows physician-assisted suicide. He changed his mind when he got a call from a school counselor asking for his help.
The counselor knew that Bob sometimes repaired old bikes and donated them to kids who otherwise couldn't afford them. Since that call, Bob has dedicated a lot of his time to building and donating bikes. Affectionately known by his Springfield, Massachusetts community as "the bike man," Bob eventually formed a nonprofit called Pedal Thru Youth. So far, the group has donated more than 1,400 bikes.

"We never expected it to turn into much," said Bob. "It's an amazing feeling to see that something that has started out so simple has grown to what it is now."
Bob's bike program is a community effort. Every Tuesday night, around 20 volunteers gather to help him: veterans, high school students, Girl Scouts and parents who bring their children. In addition to your typical, everyday bike, they also build power wheels and custom-made bikes for children with disabilities. Bob said one of his favorite bikes took him four months to make. It was for a 16-year-old girl with dwarfism, who was tired of riding bikes built for toddlers.

"It had all the functions and gears of a full-size adult bike and we chopped it down to fit her exactly," said Bob.
When Bob isn't building bikes, he's doing community outreach for his local sheriff's department. He fills backpacks with winter hats, gloves and blankets, and he asks officers to hand them out when they see someone in need.
The 46-year-old has been busier than ever, even though he says some days, his body feels like its slowing down. Bob already has a long list of bike requests for next year, and he plans to keep fulfilling those requests for as long as he can.
"Every day, even if I have a really bad day, I still focus on knowing that I can change someone's life."