These Books Are Teaching Kids How To 'Be Kind'
Play
It's easy to think that the most important acts of kindness are the ones that make the biggest impact all at once. But in Naomi Shulman's book, "Be Kind," she gives kids 125 small ways to make a difference in their world. The picture book is packed with beautiful drawings by award-winning illustrator and animator Hsinping Pan, and often acts like an instructional manual on how children can "make the world a happier place."
Naomi Shulman is a mother of two living in Western Massachusetts. She is an essayist whose work has appeared in the New York Times, the Washington Post, Yankee Magazine, Real Simple, FamilyFun and WBUR's Cognoscenti. She tweets @NaomiShulman.
Interview Highlights
On why she decided to write this book
"It actually goes back to when my own children were in the age group that this book is targeted toward. They started going to this school out here in Western [Massachusetts]; it's a Jewish day school that really focuses on values. And I was really noticing how much of a difference it made in their lives to have these values called out and modeled for them. And it was something that I had not remembered from my own education."
On why some acts of kindness described in the book are less fun and more like chores.
NS: That's part of what it means to be a kind person — to be thoughtful and to think about the people around you and what their needs might be, not just your own. This is not just for kids — that message. That's for all of us.
On what she's trying to accomplish with "Be Kind"
NS: I think that kids actually feel really empowered when they feel that they can control the way they move through the world. Being kind and doing things that are active and will make a difference in the world feels powerful.
On how shy, introverted kids can be "actively" kind
NS: There are lots of things you can do for the Earth or for animals that are also really important and have a real impact. I think that when people ... feel empowered to make a difference in a way that feels appropriate for them, then things can kind of move from there, and they might be able to grow and stretch from there.
On her favorite everyday act of kindness
NS: It doesn't involve people at all: dumping your water glass in a potted plant. You're not wasting water, you're helping a green thing grow. And I know that's really small, but really small things matter. And I think that that's something that kids need to learn because they often feel like, "Well, I'm a really small person. Is there anything I can do that matters?"
---
Children's Books — Both Classics And New Releases — About Kindness Are Trending
As anti-bullying campaigns grow in popularity in schools and communities around the country, books that promote kindness and compassion are also trending upward. Terri Schmitz, owner of the Children's Book Shop, in Brookline, Mass., said she's noticed an increased interest in this topic from teachers and parents who want to teach kindness in subtle ways to young readers.
Books recommended by Terri Schmitz
"A Sick Day For Amos McGee" by Philip Stead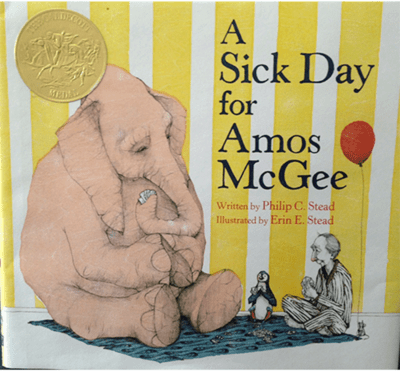 Terri Schmitz (TS): It's about a zookeeper who is just wonderful and goes to the zoo everyday . He's kind to each animal, and it shows exactly what he does to make the animal happy — wipes the rhinoceros' nose, sit quietly because a penguin is shy. And then one day he gets sick, and they all sort of escape the zoo, take a bus, go to his house and then repay what he did to them. It's just a wonderful, wonderful story about giving back when someone has done something wonderful for you.
"I Walk With Vanessa: A Story About A Simple Act Of Kindness" by Kerascoet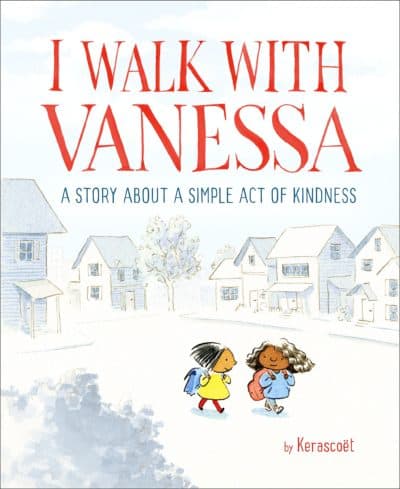 TS: It's a completely wordless book. It shows a new girl moving into the neighborhood and going to school and being very, very left out. And then a bully is really awful to her. But one little girl feels bad about it and goes home and sits, thinks about it and worries about the girl. And the next day, she goes over to this new young girl's house and walks to school with her and brings along all these other kids. I think the illustrations are so great; they tell the story completely.
"Just Ask: Be Different. Be Brave. Be You." by Justice Sonia Sotomayor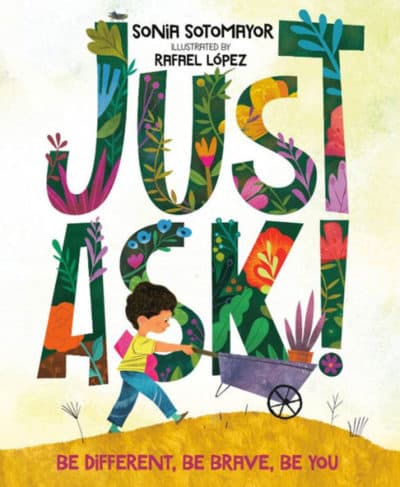 TS: It's all about what it's like to be differently abled and knowing people are wondering about you and being afraid to ask you. The message — and I think it's very nicely done, just very, very subtle — is you're different. And because of that, we're all better.
"Each Kindness" by Jacqueline Woodson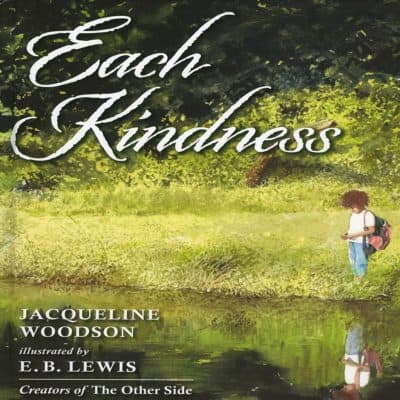 TS: This is a story about what happens when you're not kind. In this story, a new girl comes to school. She doesn't seem to fit in. It's all told from the point of view of a little girl who has to sit next to her and refuses to talk to her. And then one day, [the new girl] doesn't come back. And the teacher gives [the students] this lesson on kindness. She has a bowl of water and some stones and everybody is supposed to drop a stone into the water and tell about something nice that they did. And this girl has nothing to say ... and she feels terrible about it. She realizes, at the end, that there's no way that she can ever make up for what she did, which is a hard lesson, but really makes kids think.