Magically Interrupted | With Michael Shannon
18:47
Play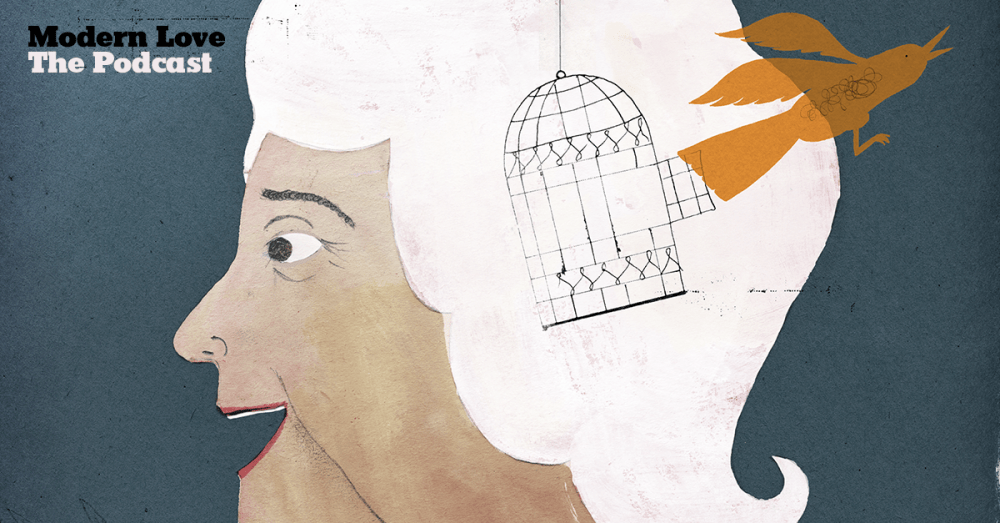 It is rare -- very rare -- for Alzheimer's to be viewed as a blessing. But in his Modern Love essay, "A Memory Magically Interrupted," Robert Leleux says the disease changed his family's life -- for the better.
This week's episode is narrated by actor Michael Shannon.
More about the voices in this week's episode
Academy Award and Golden Globe nominee actor Michael Shannon will be seen starring in Jeff Nichols' "Midnight Special," a sci-fi thriller about a father (Shannon) desperate to protect his uniquely gifted 8-year-old son (Jaeden Lieberher). Shannon leads opposite Joel Edgerton, Kirsten Dunst, Adam Driver and Sam Shepard. Warner Brothers is set to release the film March 16.

This April, Shannon will play the role of music icon Elvis Presley in Liza Johnson's "Elvis & Nixon" opposite Kevin Spacey. Based on a true story, Elvis Presley (Shannon) travels to the White House to meet with President Richard Nixon (Spacey) in hopes that he will be sworn in as a federal agent against the war on drugs and communism. Amazon Studios is set to release the film April 2016. This same month, Shannon returns to Broadway co-starring alongside Jessica Lange, Gabriel Byrne and John Gallagher Jr. in "Long Day's Journey into Night."

Shannon has completed production on Werner Herzog's thriller, "Salt and Fire," alongside Gael Garcia Bernal and Veronica Ferras; Bart Freundlich's "Wolves," opposite Carla Gugino; Jeff Nichol's "Loving," alongside Ruth Negga and Joel Edgertson, Tom Ford's "Nocturnal Animals" opposite Jake Gyllenhaal and Amy Adams in the adaptation of Austin Wright's 1993 novel "Tony and Susan;" as well as Seth Hendrickson's "Pottersville," opposite Adam Scott. In September of this year, Shannon will also begin production for "Logan Lucky," a film directed by Steven Soderbergh and co-starring opposite Channing Tatum.

In 2015, Shannon starred opposite Andrew Garfield in Ramin Bahrani's timely drama "99 Homes" for which he was nominated for a Golden Globe, Screen Actors Guild, Critics Choice, Gotham Award and Film Independent Spirit Award. Most notably, Shannon garnered critical acclaim for his Oscar-nominated supporting role in "Revolutionary Road," playing 'John Givings,' the psychologically troubled neighbor's son. Directed by Sam Mendes and adapted by Justin Haythe, Shannon stars opposite Leonardo DiCaprio, Kate Winslet and Kathy Bates.

On television, Shannon's credits include Martin Scorsese's HBO series, "Boardwalk Empire," which recently completed its fifth and final season. Based on Nelson Johnson's book of the same name, the hit show centers on an Atlantic City liquor distribution ring at the onset of Prohibition. Shannon portrayed 'Nelson Van Alden,' a dedicated senior agent with the Treasury Department who has a strong interest in controlling bootlegging.

Outside of his roles on screen, Shannon maintains a strong connection to theater. In 2012, Shannon appeared opposite Paul Rudd, Ed Asner and Kate Arrington in "Grace" at the Cort Theatre. For his portrayal of 'Sam,' a distrustful and lonely computer genius who had recently lost his fiancé in a car accident, Shannon was nominated for a 2013 Distinguished Performance Drama League Award.

Additional theater credits include "Pilgrim's Progress" (A Red Orchid Theater), "Uncle Vanya" (Soho Rep Theatre), "Our Town" (Barrow Street Theatre), "Lady" (Rattlestick Theatre), "The Metal Children" (Vineyard Theatre), "The Little Flower of East Orange" (Public Theatre), "The Pillowman" (Steppenwolf Theatre), "Bug" (Barrow Street Theatre, Red Orchid Theatre and Gate Theatre), "Man From Nebraska" (Steppenwolf Theatre), "Mr. Kolpert" (Red Orchid Theatre), "Killer Joe" (SoHo Playhouse, Next Lab Theatre and Vaudeville Theatre), "The Idiot" (Lookingglass Theatre), "The Killer" (Red Orchid Theatre) and "Woyzeck (Gate Theatre).

Michael Shannon grew up in Lexington, Kentucky, and began his professional stage career in Chicago, Illinois.
Robert Leleux is the former editor of domino magazine, and the former managing editor of Lonny. His essays and articles have appeared in such publications as The New York Times, The New York Times Magazine and The Huffington Post. He is also the author of three books — "The Memoirs of a Beautiful Boy," "The Living End" and the forthcoming "Southern Style Now."
Two weeks from now, we have an episode that's all about taking a leap of faith. We want to hear your stories. In three sentences or less, tell us about a time you took a leap of faith in love. Write it down, or record a voice memo, and email it to modernlove@wbur.org. And don't forget to tell us where you're from so we can add you to the Modern Love map (see below) on our website. Again that's modernlove@wbur.org

You can also share quotes on the Modern Love Facebook page.
Missed our Modern Love Audio Valentine?  Listen to it here.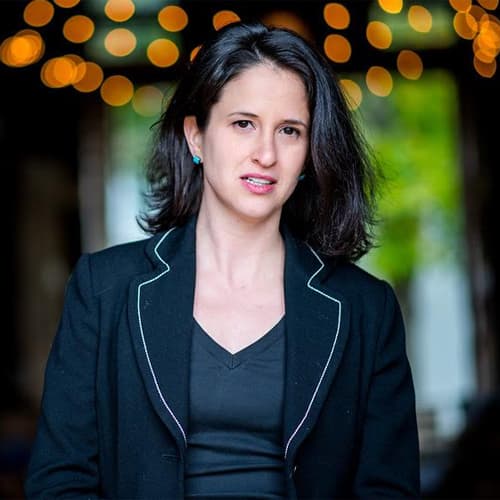 Jessica Alpert Managing Producer, Program Development
Jessica Alpert is the managing producer for program development at WBUR. In this position, she develops new podcasts and programs while also launching and nurturing WBUR's newest projects.