Just Friends? | With Tony Hale
Resume
Break-ups.
......some of us handle them more gracefully than others. Steve Friedman's essay "Just Friends? Let Me Read Between The Lines" is a story about a particularly messy break-up. It became the very first Modern Love column ever published in 2004.
Emmy Award-winner Tony Hale reads this one for us. You might know him as Gary Walsh on HBO's "Veep," or as Buster Bluth in "Arrested Development."
We also speak with Steve Friedman about his love life today. Did he ever get over this woman? Dan Jones joins us in the second half of the episode with special guest Cathi Hanauer — his wife. Originally, the Modern Love column was a joint project between Dan and Cathi, and this essay brings it all back. Get a peek into their marriage and how it has changed alongside the evolution of the column.
Voices From This Episode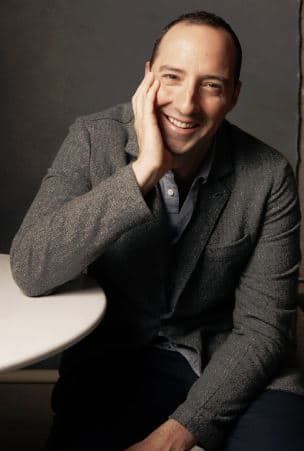 Tony Hale is a two time Emmy Award winning actor and author, best known for his role as Gary Walsh, the downtrodden personal aide to Julia Louis-Dreyfus's Vice President Selina Meyer on HBO's Emmy Award winning political comedy, "Veep." Hale won two Emmys for Outstanding Supporting Actor in a Comedy Series for Veep in 2013 and 2015. Veep returned to HBO on April 24th for a 5th season. Hale is currently an Emmy nominee for Best Supporting Actor for an impressive fourth time.

Hale has appeared in a wide variety of critically acclaimed television programs and films throughout his career. Prior to Veep, he co-starred as the socially awkward Buster Bluth on the ground-breaking, Emmy Award-winning series "Arrested Development," which aired on Fox from 2003 – 2006 and was later picked up for an additional season on Netflix in 2013. That same year, Hale was seen alongside Sandra Bullock and Melissa McCarthy in the Paul Feig directed action- comedy, "The Heat," which grossed over $229 million worldwide for Fox. Last year, he co-starred Kristen Stewart and Jesse Eisenberg in Lionsgate's action-comedy, "American Ultra" and starred as the villain in Twentieth Century Fox's animated/live-action film, "Alvin and the Chipmunks: Road Chip" along with Jason Lee, Justin Long, Matthew Gray Gubler and Jesse McCartney.

Hale will next be seen opposite John Malkovich and Rodrigo Santoro in the independent drama, "Dominion" and in Kevin Smith's comedy horror film, "Yoga Hosers" with Johnny Depp, Justin Long and Haley Joel Osment. Hale will be heard opposite Jason Sudekis, Bill Hader and Maya Rudolph in Sony Pictures' animated film, "Angry Birds," based on the hit mobile video game.

In 2014, Hale released his first children's book, "Archibald's Next Big Thing," under Boxing Clever Publishing. The book, penned by Hale, follows a young chicken named Archibald who is always looking for his next "big thing" instead of realizing all the big and beautiful things around him, right now. The theme of the book stemmed from Hale's own life experiences of learning to cope with his obsession of always looking for his next acting role instead of stopping to smell the roses.

Hale grew up in Tallahassee, Florida, where he attended The Young Actors Theatre. He then continued on to study acting at The Barrow Group Theatre Company in New York. His first break came in 1999, when he gained recognition for his dance to "Mr. Roboto" in the popular television commercial for Volkswagen (this commercial was later spoofed in an episode of "Arrested Development").

Hale currently resides in Los Angeles.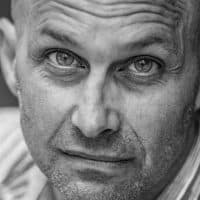 Steve Friedman is the author of four books, including "Lost on Treasure Island: A Memoir of Longing, Love and Lousy Choices in New York City," and the co-author of two New York Times bestsellers, "Loose Balls" and "Eat & Run." He has written for Runner's World, GQ, Bicycling, Esquire, The New York Times, Outside, and many other publications, and he has twice been a National Magazine Award finalist. His stories have been widely anthologized, appearing in, among many collections, "The Best American Sports Writing," "The Best American Travel Writing," "The Big Book of Ghost Stories," and "The Bastard on the Couch."

He grew up in St. Louis, graduated from Stanford University and lives in Manhattan. More information is available at Stevefriedman.net.
Share your story
In our last episode, we took you on an almost-plane crash. Catherine Keener narrated Katherine Friedman Holland's essay about a woman's near-death experience and how it redirected the entire course of her life. Which made us think about you. Have you ever had a near-death experience? Did it reveal any regrets, any unmet wishes? We want to hear about it. Record a voice memo — keep it to 60 seconds or less — and email it to modernlove@wbur.org.