Modern Love Bonus Episode: Near-Death Experiences
11:37
Play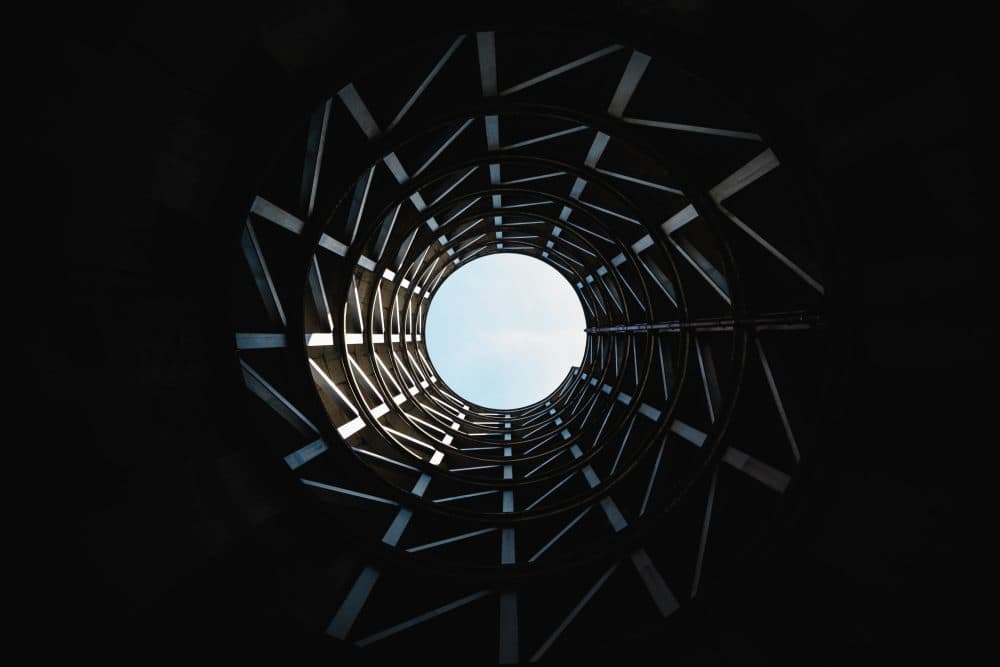 A few weeks ago, we ran an episode written by Katherine Friedman Holland and read by Catherine Keener called "Live Without Me. I'll Understand." It's the harrowing tale of Friedman's experience aboard a plane bound for Mexico that falls from the sky. The pilots avoid a crash at the last moment, but it brings Katherine Friedman Holland face-to-face with the reality that when she dies, life will go on for others… rather easily.
Here's an excerpt.
No one speaks. There is the smell of something smoldering. A fire? Engine failure? I look into my husband's eyes, begging for reassurance or an explanation. Again he says, "We're O.K." The smoldering smell is strong now. And so we say what people say when they think it is the last thing the other will ever hear. Speaking through our masks, we sound like we're underwater: "I love you." "I love you, too."
At the end of this episode, we asked you to send us your stories about near-death experiences and what you learned from them. In this episode, we share some of the stories we received.
Here's Erin of Spokane, Washington.
When I was around eight years old, I went to an indoor water park that had a water slide about four stories high. When I went on it, I shot around a sharp bend. My right shoulder and leg went over the edge of the slide, and I had to use all of my strength to pull my limbs back into the slide. I was nearly jettisoned out of it. It scared me so badly that when I got in the minivan and I remember thinking, "I have to live my life to the fullest" — this is at eight years old — "and love my parents because I only have one life to live. This is all I've got."
Most of the time, the threat that nearly takes your life is unexpected. And so, the question becomes how you take that punch and who's there to support you. Ashley of Kansas City, Missouri, sent us her story about the emergency c-section of her second child – a little boy.
The surgery began. Then the doctor said, "You've had a bladder injury." Which means she accidentally cut it during an incision. My son was born. He was not brought over to me, so my first look at him was the pictures my husband took on my phone and showed me while I was being operated on.
Ashley's medical complications piled up – kidney trouble, fever, and a serious bacterial infection.
I truly felt like I was in a death spiral and I just didn't see a scenario in which I left the hospital alive. I learned incredibly difficult lessons about our family when tursted members not only failed to support us during this most difficult time, but downplayed and ignored it. I fear those relationships are irreversibly damaged. At the time, I kept thinking, when I'm dead, it's too late, and if you can't be here now, what's the point? These feelings fade with time, but I think I'll always be a more cynical person.
Fortunately, Ashley recovered with the support of her loving husband, whom she calls her "anchor." For Rhyann of Portland, Oregon, her near-death experience – getting hit by a car while riding her bike – left her longing for an "anchor" of her own.
I was somersaulting through the air and I hit the ground about 15 feet away. Because of the severity of my injuries, I had to have two surgeries, and I had to take quite a bit of time off of work to fully recover, so I felt pretty isolated.

I decided to go on online dating. I ended up chatting with a guy, and we really hit it off. He asked me out to coffee. Didn't tell him that I had a broken leg. So the day of the date comes, and I hobbled in on my crutches. And the first thing I saw was this adorable guy with a giant grin on his face, and the crutches didn't even seem to matter. Now we've been together for almost seven months. And I don't have a broken leg anymore.
Laura from Brooklyn, New York, told us that her near-death experience helped expose what wasn't working in her life.
I met my husband when I was 19. We got married at 24, and when I was 38, I was about to start fertility treatments. The night before my first procedure, I was mugged at gunpoint outside my house in the safest part of Chicago I've ever lived. They stole my purse and emptied my pockets while keeping a gun pointed at my head. I was told to turn and kneel, and I thought I was going to die, but they drove away. This led to a series of events that brought me to ask for divorce in the following year and start my life anew.
This "new start" for Laura also included a move, a new job, and a return to one of her passions – painting.
Another listener, Anna from Detroit, said her brush with death also helped open her eyes to the difficulties of her marriage.
The first time I got cancer I was 38. I had been married for 15 years and had three young children. My husband and I got in an argument the day of the surgery because he did not want to take off of work to be there since it would be so simple. He won – my parents took me. The surgery went for seven hours and took three surgeons The doctor gave me six months.
Anna's parents took her to the procedure. It ended up being less than simple, lasting seven hours and requiring the work of three surgeons. She was cancer free for some time, but her cancer returned again, and then again for a third time. Anna says through it all, her husband was cold, self-centered, and insensitive.
It's been six years since I had any traces of cancer. In that time, I realized that my whole marriage was me trying to make it work at all costs, and I had been losing my soul bit by bit, made to feel inferior with no voice or opinion of my own.

I realized that, all along, I had fought for me, my kids, and my family all by myself without any support from my husband. Through a small group of four incredible friends along with a great therapist, I found my strength and my voice again. Living through the three years of the physical and emotional upheaval of cancer brought me back to me.
Anna got a divorce, and she says now, she and her children are thriving.
Our last story comes from Carrie Klett, an obstetrician based in Burlington, North Carolina. Her story takes place Labor Day weekend, 2012. She was working at the local hospital when a call came in.
My nurse Ashley answered it and said, there's somebody on the phone who says there's been a car accident and they're bringing a pregnant patient in that they're doing chest compressions on. And it was probably 45 minutes from the first phone call to the time they arrived. And then we heard the doors slam open. They put her on the OR table, and we did a quick ultrasound and said, yep, it's a baby. And with one incision, delivered the baby. And a few minutes later, we realized we were not going to be able to save mom. About 8 minutes after the time that the NICU doc got the baby, Ashley, who was working on the resuscitation, said it was like God himself had raised into this child, and he took a big breath of air, big gasp, and turned bright pink and started whimpering.
Carrie later learned that the baby's parents, Megan and Casey, were childhood sweethearts and had married only 6 months earlier. Casey survived the accident, but just 9 days later, the baby had a stroke and died.
Casey donated his son's organs, and 9 children that night survived because one child died. And it just taught all of us that night, you never know how fragile life is – that every little decision we make can make a big difference. And the miracle we saw that night was the most amazing thing I will ever see.
Thank you to everyone who shared stories with us. They were moving, they were humbling, and they certainly made us think.
In our next bonus episode, we'll hear testimonials from people who completed psychologist Arthur Aron's 36 Questions. This was the social experiment at the center Mandy Len Catron's Modern Love essay, "To Fall in Love with Anyone, Do This." Gillian Jacobs read it on the podcast a few weeks ago. If you haven't taken a look at those questions yet, here's one apropos of this bonus episode to get you started. Question 19: "If you knew that in one year you would die suddenly, would you change anything about the way you are now living? Why?"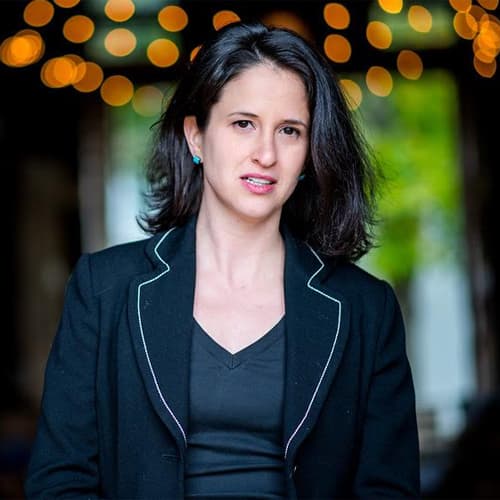 Jessica Alpert Managing Producer, Program Development
Jessica Alpert is the managing producer for program development at WBUR. In this position, she develops new podcasts and programs while also launching and nurturing WBUR's newest projects.