Dear Dad, We've Been Gay Forever | With Cynthia Nixon
19:59
Play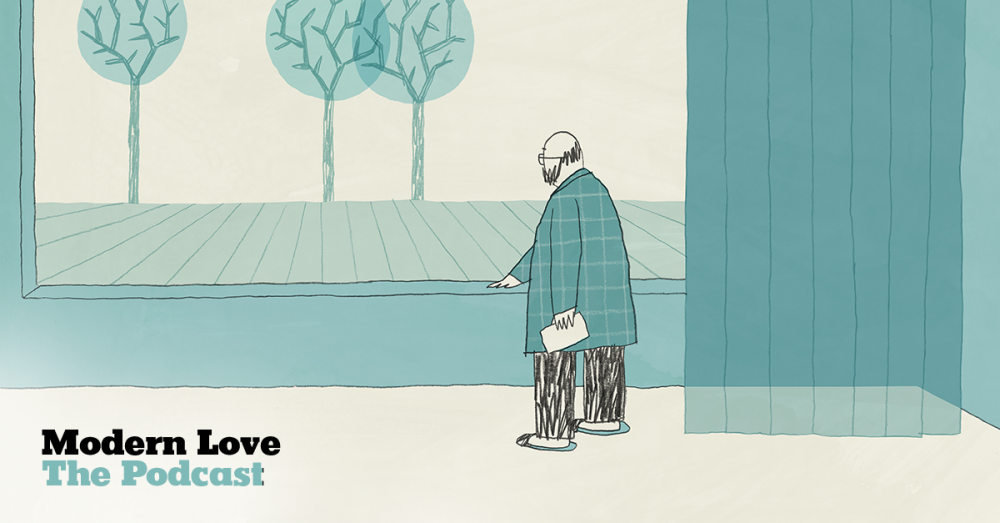 Do parents and children ever stop getting to know one another? Mary Alice Hostetter puts all of her assumptions to the test.
Cynthia Nixon, fresh off a Tony win for her performance in Broadway's "The Little Foxes," reads Mary Alice's essay "Dear Dad, We've Been Gay for a Really Long Time."
Voices In This Episode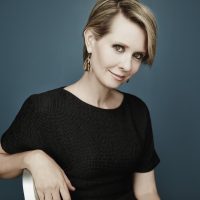 Cynthia Nixon, Emmy, Tony and Grammy Award-winner, made her film debut at 12 in "Little Darlings," and her Broadway debut at 14 in "The Philadelphia Story," for which she won a Theatre World Award.

On stage, Nixon most recently starred opposite Laura Linney in the Manhattan Theatre Club's Broadway production of Lillian Hellman's play "The Little Foxes," directed by Daniel Sullivan. Nixon and Linney alternate the contrasting roles of Regina and Birdie every show in this play about greed and ambition. Set in Alabama in 1900, "The Little Foxes" follows Regina Giddens and her ruthless clan, including her sister-in-law Birdie, as they clash in often brutal ways in an effort to strike the deal of their lives. Nixon is in the running for a Tony Award for her role as Birdie.

In film, she was recently seen in Terence Davies' Emily Dickinson biopic "A Quiet Passion," where she stars as the legendary reclusive poet herself. The film had its world debut at the 2016 Berlin Film Festival, for which she garnered critical acclaim for her role.  Her latest film project, "The Last Boy In New York" is in theaters now.

Nixon recently wrapped production of Stephen Moyer's film "The Parting Glass," opposite Anna Paquin, Ed Asner, Rhys Ifans, Melissa Leo and Dennis O'Hare. The dark comedy follows a family reeling with their sister's death. In embarking on a journey to collect the remnants of her life, the family members delve into past memories to piece together a portrait of the woman they lost.

On television, Nixon starred in the film adaptation of Bill O'Reilly's book "Killing Reagan" for National Geographic Channel, which premiered in October 2016. Nixon plays First Lady Nancy Reagan opposite Tim Matheson as President Ronald Reagan. Nixon's performance earned her a Critics' Choice Award nomination.

Nixon guest-starred on Showtime's hit "The Affair" opposite Dominic West and Maura Tierney, as well as in the third season of Comedy Central's hit show "Broad City," alongside stars Ilana Glazer and Abbi Jacobson, in the seasons most standout episode, as it also featured presidential nominee Hillary Clinton.

In November 2015, Nixon co-starred in Josh Mond's "James White" opposite Christopher Abbott, a film that won The Best of Next Audience Award at Sundance 2015 and earned Nixon an Independent Spirit Award nomination for her portrayal as a mother dying of cancer. Other recent film credits include Pamala Romanowsky's "The Adderall Diaries," opposite James Franco, and Richard Loncraine's "5 Flights Up," opposite Morgan Freeman and Diane Keaton.

Last year, Nixon had a run of simultaneously directing two New York City plays. The first was New Group's "Steve," which made its world premiere in late November, starring Mario Cantone. "Steve," follows Steven, a failed Broadway chorus boy turned stay-at-home dad. The other show was "MotherStruck!," a one woman play starring Staceyann Chin at The Culture Project. MotherStruck set forth Chin's personal journey to motherhood as a single gay woman with limited resources who was herself abandoned at birth by both of her parents.

In Fall 2014 she appeared on Broadway in Sam Gold's production of "The Real Thing" playing the mother of the character she created on Broadway thirty years ago. In Winter 2014, Cynthia made her directorial debut at The New Group with Joel Johnson's "Rasheeda Speaking" at The New Group. "Rasheeda Speaking" received Lucille Lortel, Drama Desk and Outer Critics Circle nominations and cast member Tonya Pinkins won the Lucille Lortel Award for Outstanding Lead Actress in a Play and Musical. "Rasheeda Speaking" was chosen to be broadcast on Channel Thirteen as part of their Theatre Close Up series.

In 1984 she famously juggled two roles on Broadway - in the first act of David Rabe's "Hurlyburly" and in the second act of Tom Stoppard's "The Real Thing," both directed by Mike Nichols. Also around that time, she appeared as Mozart's terrified maid-turned-informant in the Oscar-winning film "Amadeus."

Nixon has appeared in plays and films by such varied and distinguished directors as Sidney Lumet, Alan J Pakula, Milos Forman and Robert Altman. Beginning in 1998, Cynthia starred as Miranda Hobbes in HBO's celebrated series "Sex and the City," a role that garnered her the first of her two Emmy Awards. She then went on to co-star in the two wildly successful "Sex and the City" films.

Nixon earned her first of her three Tony Award nominations for her work in Indiscretions in 1995. She has appeared in over 40 plays, 13 on Broadway. Roles include Harper in Tony Kushner's "Angels in America", Mary Haines in the Roundabout's revival of "The Women" (directed by Scott Elliott) and Becca in David Lindsay-Abaire's "Rabbit Hole", for which she won a Tony Award. In 2012 she played John Donne scholar Vivian Bearing in Margaret Edson's Wit, for which she was again Tony-nominated. Cynthia was awarded the 2009 Best Spoken Word Grammy for her recording of Al Gore's "An Inconvenient Truth."

Nixon currently lives in New York City, with her wife, Christine Marinoni. They have three children: Sam, Charlie and Max.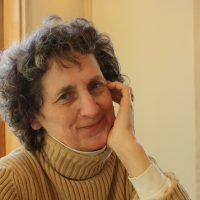 Mary Alice Hostetter grew up the tenth of twelve children in a Mennonite farm family in Lancaster County Pennsylvania. She determined at the age of eight that she wanted to be a book writer when she grew up. Her goal was sidelined for a career in education and human services; however, retirement has provided opportunity to pursue that lifelong passion for writing.

She has had pieces published in The Gettysburg Review and Prime Number and been the recipient of several fellowships to the Virginia Center for the Creative Arts. She has edited and published The Measure of a Life: Diaries of a Mennonite Farm Wife 1920-2000, a collection of entries from her mother's diaries (2008). She has recently completed a memoir, currently titled "Pulling Up Roots: A Mennonite Girlhood Remembered." She lives in Charlottesville, Virginia with her wife Terry, an artist.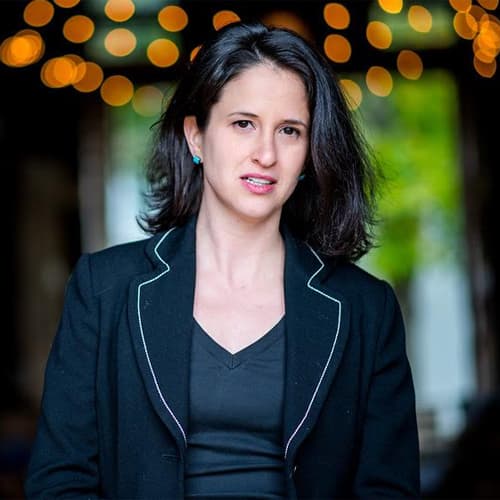 Jessica Alpert Managing Producer, Program Development
Jessica Alpert is the managing producer for program development at WBUR. In this position, she develops new podcasts and programs while also launching and nurturing WBUR's newest projects.