Düsseldorf Mayor Describes How His City Has Handled Influx Of Migrants
05:58
Play
This article is more than 4 years old.
As American presidential candidates debate immigration reform and the country's refugee policies, many European countries are facing the every day reality of historic migration.
In Germany, the city of Düsseldorf has absorbed more than 5,000 migrants in the last year from countries like Syria, Afghanistan and Iraq.
Düsseldorf Mayor Thomas Geisel was recently at Tufts University to accept an award for diplomacy during Europe's refugee crisis.
Geisel joined Morning Edition to discuss how a city that is roughly the same population as Boston accommodates such a large influx of people in such a short period of time.
---
Interview Highlights
On housing a large influx of migrants in a housing-strapped city
We have, already, a severe housing problem, so we improvise. We set up some provisional housing arrangements. We have some modular accommodations that is basically containers that house all together some 200 people in one spot in the city.
On citywide planning to help accommodate the influx of migrants
Well, we made one very wise decision. In September 2014, we set up what we called the "round table [on] refugees and asylum seekers." This round table assembles all institutions in the city that can contribute to meet this challenge. All agencies, all offices of my city administrations are represented there. All health organizations, the churches, but also the business communities, sports associations, and this round table helped to make the situation very transparent. They are meeting every other month, and so everybody always knows how many people have come in the last two months, how many do we expect in the month to come and what has to be done. What can I contribute? This is a challenge that can only be met if everybody works together.
On the lack of a coordinated response across the E.U.
Well, I mean what is really lacking is any solidarity on the E.U. level. It's a disgrace how European leaders basically do not comply with the values that they have signed when they sign the E.U. treaties. ... The way that Europe is dealing with it may indeed challenge the coherence of the European Union.
On economic costs and benefits tied to migrants in Düsseldorf
The issue with money, when I look at my city's budget, I mean this is a tremendous challenge. Now, finally the federal government and also the state government of Northern Eastphalia [sic], they have understood that they cannot leave this burden to the cities. I mean the cities are already, some of them — luckily not Düsseldorf — at the brink of bankruptcy, so to speak. So we need to be financially supported. And the third thing you raised was whether they take away jobs. That's not the issue. At least in booming cities like Düsseldorf, we have a very tight labor market, so the chamber of commerce they are quite happy that we have additional [people] ...
There is a new source of labor. What is of course very important is first of all that these people speak German. I mean language is the key to professional success. And the other thing is that we qualify them. I mean, when I look at the Syrians — I mean there are quite a few highly qualified people, there are doctors, there are people with an academic background, but there is also a lot of unskilled labor. But, as I observe it, they are very motivated, and they are basically the workforce that we need. The baby boomer generation in Germany retires, I mean we have a tremendous shortage.
On lessons to be learned for U.S. cities
To be honest, I was awarded an award for diplomacy, so I need to express myself in a diplomatic way. I have very little understanding that the U.S. is only willing to accept 10,000 Syrians. I think, it's eh, I mean, the U.S. clearly is no role model for the civilized world in that regard.
This article was originally published on February 22, 2016.
This segment aired on February 22, 2016.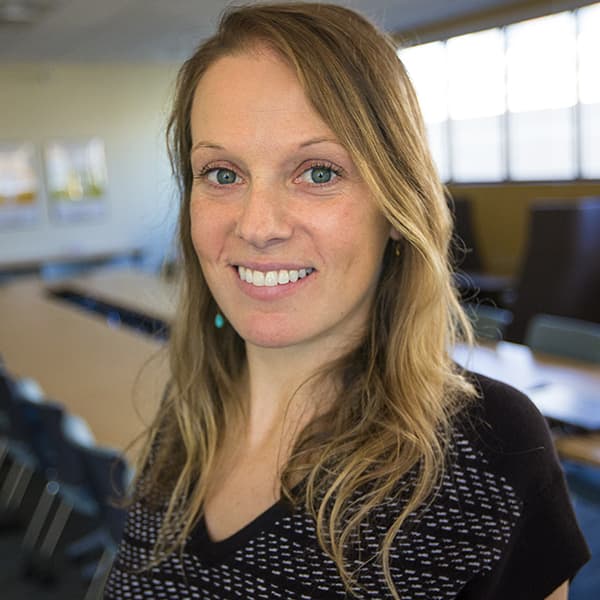 Shannon Dooling Reporter
Shannon Dooling is an immigration reporter at WBUR, Boston's NPR news station.