House Speaker DeLeo Pledges To Limit Non-Compete Agreements
03:13
Play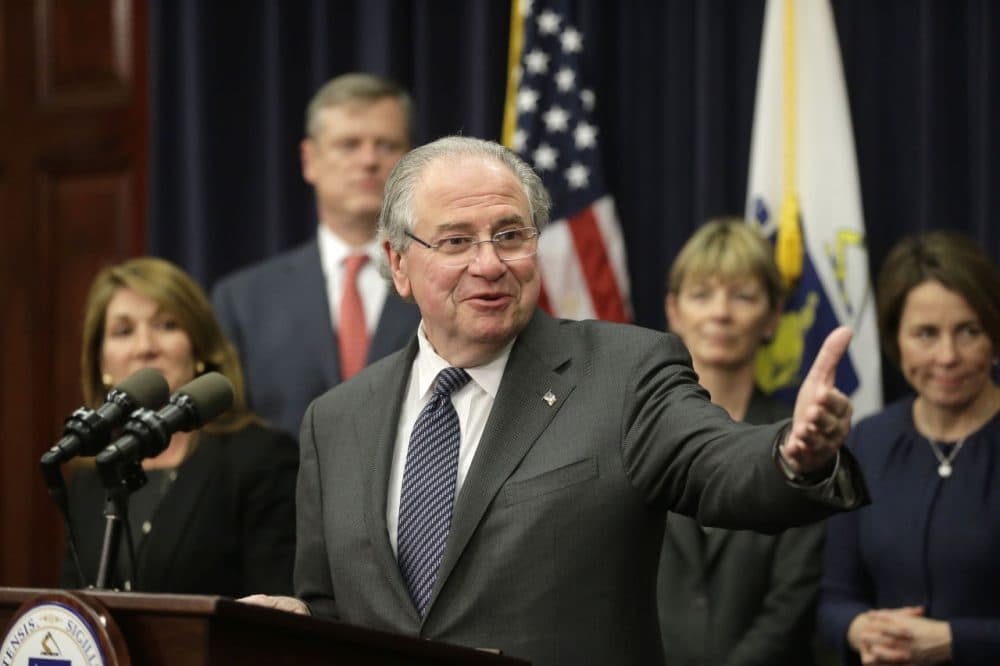 This article is more than 5 years old.
Massachusetts House Speaker Robert DeLeo says House members will take up legislation on non-compete agreements this session.
Speaking at a Greater Boston Chamber of Commerce breakfast Wednesday, DeLeo said the legislation would "strike an appropriate balance" for employers and employees.
"Our goal will be to protect businesses here and improve Massachusetts's reputation as the premier incubator for talent," DeLeo told a crowd of over 300 people.
Non-compete agreements can bar an employee from working for a competitor for up to several years. Some companies — typically larger, more established companies — say they need non-competes to protect their intellectual property if an employee goes to work for a competitor. Other companies — usually smaller startups — say non-competes drive out young, talented and highly-skilled workers to other states that don't have them.
Currently, non-compete agreements are allowed in Massachusetts, with the exception of a few professions.
DeLeo said Wednesday he would seek to limit all non-compete agreements to 12 months.
"What we hear sometimes is that people who are going to school here in Massachusetts, very, very bright, but are leaving Massachusetts because of this," DeLeo said. "So we want to make sure those people are staying and working and raising their families here in Massachusetts. That's why we came up with the compromise relative to the 12 month expiration."
DeLeo also voiced support for eliminating non-compete agreements for low-wage workers.
"The House will be on record opposing non-competes for low-wage workers and those without a voice," DeLeo said to applause from the crowd.
The proposed legislation would also require employees to be informed they would have to sign a non-compete agreement before agreeing to work somewhere. This will also include a right to counsel, DeLeo said.
The announcement was welcome news to some in the tech industry. Jeff Bussgang, a general partner at venture capital firm Flybridge, called DeLeo's move a positive step.
"I think the speaker articulated what many of us in the innovation economy have been saying for a number of years, which is that non-competes are restricting the free flow of talent and the flow of ideas and innovation," Bussgang said in a phone interview. "Having a hard look at reforming non-competes I think is going to be very positive for the economy."
Some of those who support the use of non-competes also indicated a willingness to consider DeLeo's proposal.
"We do believe that Speaker DeLeo's proposal has some merit and appears to frame a reasonable compromise on the use of non-compete agreements," Chris Geehern, an executive vice president at The Associated Industries of Massachusetts, said in a phone interview.
Geehern's organization has been strongly against any efforts to change or limit the use of non-compete agreements. But Geehern said the organization that represents about 4,500 employers is "certainly willing to look at the proposal, we're willing to talk with all the interested parties."
Data storage company EMC, which is based in Hopkinton, has also been a strong supporter of non-competes but expressed support for DeLeo's proposal.
"Speaker DeLeo's proposal protects legitimate business interests while ensuring continued growth of our state's innovation economy," EMC General Counsel Paul Dacier said in a statement.
The issue of non-compete reform has come up in the Legislature before. Two years ago, the Senate passed a measure to limit non-compete agreements to six months, but the House took no action.
Bussgang said he liked several parts of the Senate's previous proposal, and prefers the six-month timeframe. But he said DeLeo's announcement is a great indication that the House will now actually move forward with some reforms.
"It indicates to me that having seen the Senate pass overwhelming the reform bill two years ago, that the speaker believes that the House will positively move forward on reforming non-competes," Bussgang said. "This is now very real."
Geehern said he's looking forward to having a serious debate over the proposed reforms, and wants to see the specifics of DeLeo's plan so that conversation can get started.
"As always, the devil is in the details," Geehern said. "So we'll see what the details look like."
This article was originally published on March 02, 2016.
This segment aired on March 3, 2016.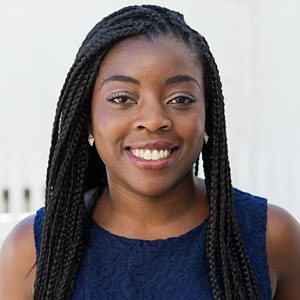 Zeninjor Enwemeka Reporter
Zeninjor Enwemeka is a reporter who covers business, tech and culture as part of WBUR's Bostonomix team, which focuses on the innovation economy.