Officials Praise GE's $50M Philanthropic Boston Plans — But Others Protest Its Tax Breaks
03:13
Play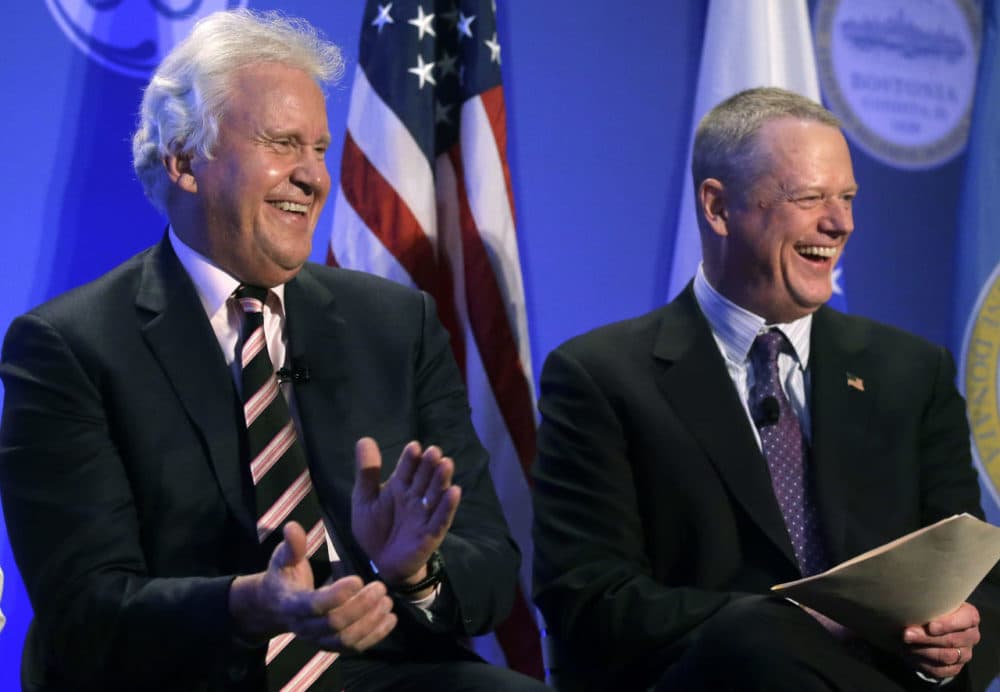 This article is more than 5 years old.
General Electric plans to donate $50 million over the next five years to Boston and the surrounding area.
The money comes as GE gets set to move its global headquarters and 800 employees to the South Boston Seaport.
But there are critics: They charge the city and state are giving GE a lot more than the company is giving to Boston.
What GE Is Donating
On the 33rd floor of a skyscraper looking down on the Old State House on Monday afternoon, the mood and music were upbeat as a GE video touted the virtues of the company's new hometown.
At the party, GE CEO Jeff Immelt laid out the company's vision.
"We know this is going to be good for GE," Immelt said. "We also want it to be good for Boston."
Immelt detailed the company's five-year, $50 million philanthropic plan. Of that amount, $25 million will go to Boston Public Schools for computer science courses and to create what Immelt calls "hands-on, brilliant career labs" throughout the system.
"We know this is going to be good for GE. We also want it to be good for Boston."

GE CEO Jeffrey Immelt
"So that we can help people not just that maybe want to go to college, but also people that want to have a high-tech career once they get out of high school," he said.
An additional $15 million is earmarked for developing and expanding the skills of health care providers in underserved communities. And GE pledged another $10 million to provide workplace training programs outside of the Boston metro area.
'It's Peanuts To Them'
It's not every day a company gives Boston a $50 million donation. But demonstrators on the slushy streets below chanted into the bitterly cold wind, denouncing GE's charity.
"It's peanuts to them," said Cole Harrison, head of Massachusetts Peace Action. "For them to give $50 million is an insult."
"They're one of the largest corporate tax avoiders, and now they're coming to Boston looking for a handout."

Cole Harrison
Harrison says GE is getting a lot more in what he calls "corporate charity" than the company is contributing to the city.
The state and city offered GE a total of $150 million in tax incentives. Harrison said it happens just as Boston is slashing $32 million from the district's public schools budget.
"They're one of the largest corporate tax avoiders, and now they're coming to Boston looking for a handout," Harrison said. "They're receiving a handout from our governor, from our mayor, when there are so many unmet needs that our tax money should be used for — like schools, like housing, like environmental cleanup."
Last year, GE made $117 billion in revenue.
Boston Mayor Marty Walsh praised the company for making Boston its new home and called the company's relationship with the city "a partnership." He said giving GE a property tax break will pay off.
"There's an opportunity here, bringing in one of the largest companies in the world to invest in our city," Walsh said. "The spinoff of that for taxes, which will be reinvested back in our economy — back into our schools, our police, our fire — you can't put a figure on that."
But eventually, officials will have to put a figure on it. And Immelt says it's up to GE to prove that the city and state invested wisely.
Correction: An earlier version of this report said Boston is cutting $50 million from its school district's budget, which is what it had initially proposed. School officials say the final budget cut is $32 million. We regret the error. 
This article was originally published on April 05, 2016.
This segment aired on April 5, 2016.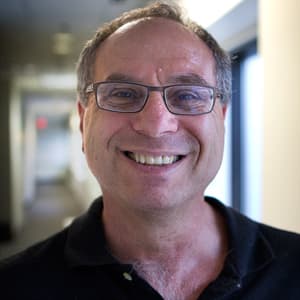 Bruce Gellerman Senior Reporter
Bruce Gellerman is an award-winning journalist and senior correspondent, frequently covering science, business, technology and the environment.