As Authorities Investigate Jogger's Death, Town Residents Express Shock And Uneasiness
04:05
Play
This article is more than 4 years old.
In the central Massachusetts town of Princeton, investigators are trying to make sense out of what the Worcester County district attorney calls "a horrible set of facts, a horrible set of circumstances."
Police are following up on all the tips phoned in regarding the death of a New York woman, 27-year-old Vanessa Marcotte, who was visiting her mother in Princeton over the weekend.
They have no suspects in the killing of Marcotte, whose body was found less than a quarter mile from her mother's home, hours after she'd gone out for a run.
The killing has led to shock and confusion among residents of the small town.
"Princeton is a safe town. I grew up here, we rode our bikes as children. We've walked all over town. We shouldn't have to live in fear," said 29-year old Elizabeth Clemence, who runs the same roads Marcotte did -- roads enveloped in woods and ponds filling in with lily pads, where you are likely to see signs that warn of "Turtles Crossing" and "Go Slow, We Love Our Children."
To a high-steepled church in a town that looks down onto Boston in the distance and up to Mount Wachusett, children and parents streamed for a candlelight vigil Tuesday night, as authorities urged vigilance.
Among the many attendees, including U.S. Rep. Jim McGovern, was 27-year-old Justine Popik.
"My family is concerned about me going out for a run and knowing that there's a person who can do this," Popik said. "If there was a personal connection, yeah, that's one thing, but you can't feel safe."
Another nervous resident is David Masiello, the father of two daughters. He lives on the same road and close to the home of Marcotte's mother. Until now, Masiello says, his biggest concerns in Princeton were bears and break-ins.
"I slept with a gun next to my head the last two nights," he said. "I've got the gun next to my head ready to go. If he comes up my driveway he'll be sorry."
The victim, Marcotte, grew up in Leominster and lived in New York City but visited Princeton frequently. She was running on a road flanked with poison ivy and bittersweet, yet she was found deep in the woods. Police will not confirm reports that her body was burned, but at the site where her body was discovered, scorch marks were visible along with what appeared to be singed human hair.
An autopsy was performed Tuesday morning, but District Attorney Joseph Early Jr. would not disclose the results, the injuries or the cause of death.
"They're still working on cause and manner," Early told reporters. "They've given us some preliminary information, which I can't disclose at this point, but we do believe it is a homicide."
In constant motion during the day, Early appeared harried. When asked if he could assure the public that the nature and circumstances of the crime were such that it need not worry, he said "they should be scared to death."
"We don't know if this was a random act. We cannot speak to that right now," Early said.
That this weekend visitor to her mother's home could disappear within a short frame of time on a relatively busy road and be found within a quarter mile makes the idea of random crime seem unlikely.
The district attorney says his investigators are considering anyone and anything. More than 100 tips have come into his office already. And he's urging anyone who might have seen something Sunday afternoon to call the the tip line (508-453-7589).
As the prayers and mourning for a young woman filled the steepled church for the vigil, the routine of running and walking rural roads seemed to be an act of courage.
This article was originally published on August 10, 2016.
This segment aired on August 10, 2016.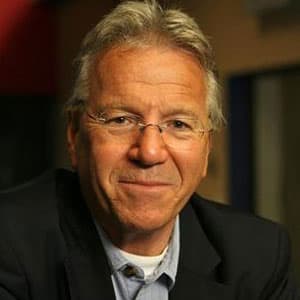 David Boeri Senior Reporter
Now retired, David Boeri was a senior reporter at WBUR.