Obama Artist 'Poster Bombs' Boston For Exhibition
Shepard Fairey, the street artist behind the iconic red, white and blue "Hope" image of Barack Obama, is making his mark on metro Boston.
Over the past few weeks, he's been plastering murals and posters on buildings and walls in Somerville, Allston, Cambridge and Chinatown. Maybe you've seen the one along the Mass Pike during your commute.
Fairey put these up to promote his very first solo museum exhibition, which opens Friday at the Institute of Contemporary Art. The show covers the artist's 20-year career, which, as WBUR's Andrea Shea reports, has roots in and around Boston.
If Shepard Fairey's career had a playlist, it would include tunes from the pioneers of punk and hip hop: the Sex Pistols, Public Enemy, the Clash.
PEDRO ALONZO: Joe Strummer from The Clash, the main lyricist from The Clash, is a very significant figure for Shepard Fairey.
Curator Pedro Alonzo pulled together the artist's show at the ICA. During a press tour he points to Fairey's signature red- and cream-colored portraits of Johnny Rotten, Chuck D and his other musical influences.
ALONZO: The Clash allowed him at a very young age to understand that you could be cool and socially conscious at the same time.
Almost as if on cue, Shepard Fairey arrives wearing — what else? — a Clash T-shirt.
ALONZO: You're very timely with everything you do.
No doubt, Fairey has a knack for timing. Consider his inspired creation of the Barak Obama "Hope" image.
SHEPARD FAIREY: I wanted to create the poster earlier than I did but I've been arrested 14 times for street art, and I didn't want to be perceived as a liability to the campaign, so I asked a friend who knew someone in the campaign to ask would it be OK if I made a poster.
Fairey turned out to be the opposite of a liability. His grassroots screen print, first seen at rallies and fundraisers, spread to become a universal symbol of Obama's campaign. The artist says even the president marveled when they spoke in person.
FAIREY: He said, I love this image, thank you very much for making it, and how did you get it get it around so fast?
Three hundred thousand posters and half-a-million stickers sure helped. The image eventually hit the cover of Time magazine. But its uber-popularity attracted controversy this week. The Associated Press says it's based on an AP photo of Obama, and the news organization wants credit and compensation. All of this is propelling Fairey himself into the limelight, which means perfect timing for this long-planned show at the ICA.
Inside the museum's loading area, Fairey trims posters with his crew as they plot to head outside. Their mission? "Bomb" Boston with psychedelic posters.
FAIREY: If we have a 12-foot peace lotus or peace bomber, yeah, something for the middle. Peace Fingers? Peace Fingers could be good...
Then they head to Chinatown. This "bombing" is legal, thanks to arrangements made by the ICA. The mural, of Civil Rights icon Angela Davis, is a cool and clever advertisement for Fairey's show. But the street artist says he's more comfortable working on-the-sly in this town.
FAIREY: Boston was one of the first cities where I ever put posters up.
In the '80s, Fairy went to the Rhode Island School of Design.
FAIREY: I was buying all my screen printing supplies in Somerville and always coming up to Boston to go to the skate park in Cambridge, go to shows at the Middle East in Central Square, try to sell my T-shirts to Newbury Comics.
Fairey made T-shirts to supplement the $4.25 an hour he made working in a skate shop. He also made stickers to slap on boards and street signs. Some people say Fairey is the most recognized sticker artist on the planet. His very first iconic image wasn't a president, but a professional wrestler.
FAIREY: One night a friend wanted to learn how to make a stencil so I looked through the newspaper, saw a picture of Andre the Giant, and said, Why don't you cut a stencil of this, and he said, No way, I'm not cutting that, that's stupid. And I said, What are you talking about, Andre's posse is going to be the new posse that's taking over. Somehow this inside joke just turned into a big sticker campaign.
Fairey relentlessly stuck Andre the Giant's hulking mug everywhere — and it went viral.
FAIREY: And I realized that images in public space have a provocative effect when they aren't easily decoded.
CALEB NEELON: Here's one right on the corner, boom!
Caleb Neelon drives around Boston, pointing out Fairey's legacy. He says he first started noticing the stickers as a teen in the early '90s.
NEELON: The best way to look for them is to start at any city in the U.S and to look for signs, street poles, whatever, that happen to have those very very famous little stickers of his, either the original, the "Andre the Giant has a posse" sticker, of the Rorschach blotch-looking "Obey" face. Once you recognize this thing, you're going to see it forever. There's another one on another light pole going pass the Mass Ave bridge.
There's also a huge one of Andre the Giant on top of the ICA. Neelon, a street artist and graffiti writer himself, thinks it's great that Fairey's impressive body of work is hanging inside the museum. And he remarks of the show's impeccable timing. But he believes the Shepard Fairey makes his biggest impact out here, in public, where he's been making his mark, under our noses, for decades.
The artist says he won't stop "bombing" anytime soon. Shepard Fairey turns 39 years old this month and is determined to continue his 20-year campaign of dangling from billboards and making mischief.
FAIREY: I never, never leave the house without stickers.
And he's still covered in poster glue and wearing a Clash T-shirt.
This program aired on February 6, 2009. The audio for this program is not available.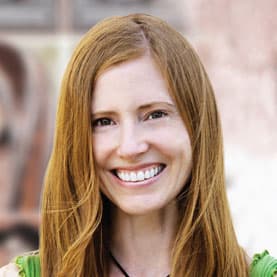 Andrea Shea Senior Arts Reporter
Andrea Shea is WBUR's arts reporter.