First U.S. Boarding School For Chinese Students To Open In Mass.
02:24
Play
This article is more than 11 years old.
A new school opening in Massachusetts this fall will be the first boarding school for Chinese students in the United States. The Massachusetts International Academy in Marlborough is designed to prepare Chinese students for college — in this country.
The school is housed in a facility that was purchased earlier this year by a subsidiary of the Chinese company Cernet, a non-profit nationwide education and research computer network. Cernet officials had been to Massachusetts several times because of the company's partnership with UMass for online courses in China. They wanted to create a boarding school in the commonwealth because of the state's reputation for higher education.
UMass China Institute Executive Director Allan Guo, along with Cernet's Daniel Xu, recently gave us a tour of the cavernous 240,000-square-foot facility. Guo says as soon as Cernet board members saw the vacant, former training facility, which needed little renovations, they agreed to pay the asking price of more than $9 million.
"They make a decision really quick. They saw the property sometime September, they gave the offer the next, week,  — the same week — and the deal was closing in February 27," Guo said. "They pay by cash. All the board members come here, take a look, and they, 'OK, let's buy it.' "
The speed of the purchase shows how eager Cernet was to meet the growing demand for education in China, even if it means moving operations overseas. Guo said China has 28 million 18-year-olds right now, all competing to go to college, and Xu said Chinese students will do whatever it takes to get into a top school.
"In China right now, total capacity for enroll for college around five million, but the top quality, probably only about 350,000," Guo said. "So at least 12 to 13 million kids looking for opportunity to study."
Chinese students always are looking for the best college they can go to in China," Xu added. "If they cannot go to the top 10, then second choice is just go abroad."
Getting into one of China's top 10 universities is very competitive. Chinese students must do well on an intense, nine-hour national exam that is the sole determinant for admission into almost all Chinese colleges and universities. But, if they come to school in the U.S., they do not have to take the test.
"The national exam is a sudden death game. You go in there two days, yes or no. If you get sick, if you don't feel good, if some student get too nervous, couldn't sleep — they gonna fail," Guo said.
The Chinese testing system is focused far more on memorization than U.S. tests like the SAT. "We have to memorize the whole book," Guo said. "The critical thinking, analytical skill in China is emphasized less," Guo said.
The one-year program at Massachusetts International Academy costs $35,000, and Guo said parents who can afford it will pay because it means almost guaranteed entry into a U.S. college.
Eighteen-year old Tian-Jou Ye will be in the academy's first class of about 80 students this fall. Ye, who currently lives in Beijing, said while he's in the U.S., he wants to be called Max. What he hopes is that the school's partnership with UMass and access to UMass professors will get him into college here.
"I really want to learn English, so, I want to choose America," Ye said. "Many universities overseas have more educational resources and fewer students than China," Ye said. "Those who study abroad avoid the pressure and competition domestically, I think. Also, English is the most commonly used language in the world."
Ye hopes to eventually study computer science at UMass. Guo estimated about 90 percent of the Massachusetts International Academy students will attend UMass.
The Chinese boarding school reverses the model of foreign students studying at U.S.-based and run high schools. Guo said Massachusetts should consider its higher education reputation a potential export that could attract similar schools.
This program aired on June 25, 2009.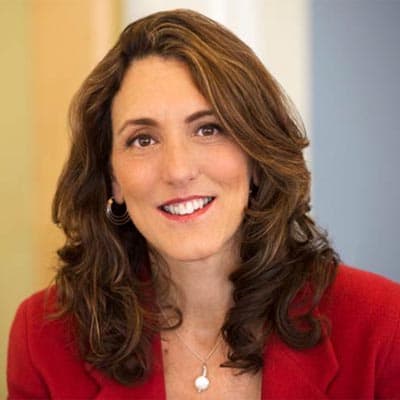 Deborah Becker Host/Reporter
Deborah Becker is a senior correspondent and host at WBUR. Her reporting focuses on mental health, criminal justice and education.