Crowd Beginning To Gather Outside Kennedy Compound
This article is more than 11 years old.
Barnstable police are used to closing off roads here in this Hyannisport neighborhood. They've been doing it for close to 50 years, ever since John F. Kennedy was elected president in 1960. But there was a sense on Wednesday morning that it may be one of the last times all eyes focus on the Kennedy compound.
Sen. Edward M. Kennedy died at his home overnight, after battling a malignant brain tumor. He was surrounded by members of his family, including his wife Victoria, sons Teddy and Patrick and daughter Kara. Sen. Kennedy was 77.
The flag at the compound was flying at half-mast by early morning.
No sooner had word of the senator's death been received, a crush of network and Boston TV news crews gathered at the end of Marchant Ave., a few hundred yards from Sen. Kennedy's home. Network satellite trucks had been in the area anticipating the senator's passing, and were in place within hours after his death.
Most neighbors remained sleeping, although a few came out to see what the commotion was all about, realizing the senator had passed before even having to ask. A mini-van with the word "hearse" blacked out on the license plate was seen leaving the area around 3:00 a.m.
Well-wishers also began to arrive later in the morning, in the hopes of paying tribute to the senator.
Anna Griswold, of Centerville, arrived with flowers and a balloon. "I brought a balloon just because I think that these flowers might get lost in a sea of other flowers, so I thought if I brought a balloon it would kind of pop out," Griswold said. "And I brought a thank you note. Not a condolence card, but a thank you note to thank the senator for all he's done."
A few miles away, at the Kennedy Museum in downtown Hyannis, condolence books had been made available for visitors to sign.
No word as of yet as to funeral plans. It's not known if the funeral will be held here on the Cape, in Boston or in Washington, D.C., where he served in the U.S. Senate since 1963.
This program aired on August 26, 2009. The audio for this program is not available.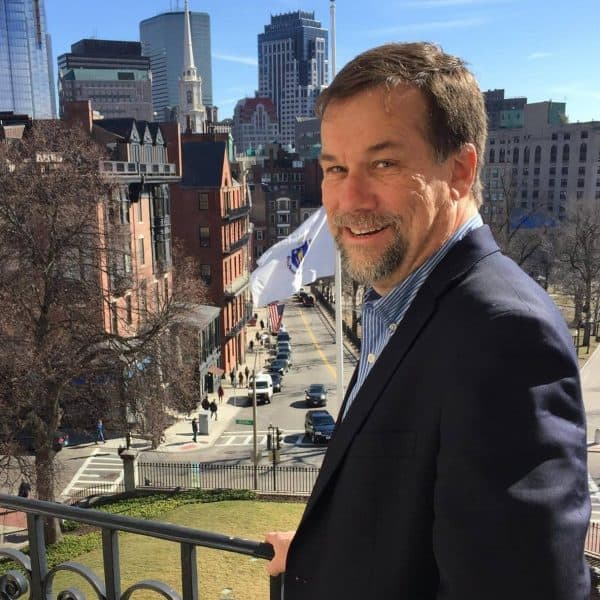 Steve Brown Senior Reporter/Anchor
Steve Brown is a veteran broadcast journalist who serves as WBUR's senior State House reporter.