On The Streets Of Lowell, An Addict Turned Screenwriter
07:00
Play
This article is more than 10 years old.
There are not many people who can say they have been been able to lift themselves up from being a homeless heroin addict to working as an award-winning journalist, a writing professor at UMass Lowell, an author and, most recently, a Hollywood screenwriter and actor — but Richie Farrell can.
Farrell recently took WBUR's Deborah Becker around his native city of Lowell, to talk about overcoming addiction.
---
"THIS IS ADAMS STREET," Richie Farrell points out, as we drive by. "People would come on this street from as far as Worcester, N.H., every morning to get their fix. Because Lowell was the center of where to get heroin. It still is."
Farrell enjoys pointing out what he says are obvious signs of a thriving heroin trade.
"This guy is a runner," he says. "How do you know? He's a guy on a bike and he's holding something that looks like a bakery box. It could be a bakery box, but it also could be loaded with heroin."
Farrell would know. He was a homeless junkie during the 1980s and he's spent most of his 53 years in this once-bustling mill city. Farrell grew up in an area known as The Acre, a working-class, mostly Irish neighborhood centered by a Catholic church.
This was St. Patrick's Church, where I was an altar boy," Farrell says. The church was a big part of Farrell's book.
"It was right here — this was where the hearse for my father's body came down this street," he says. "All the junkie runners were standing there waving to me. I had just been there earlier to get heroin. I had just injected two bags of heroin in the hearse on the way to give the eulogy at my father's funeral."
That was when Farrell started shooting heroin, the night his father died in 1984 — in part, he says, because he wanted to forget how he found his dad that night.
It was a story he didn't talk about for years. His mother was in the hospital after minor surgery and wasn't able to reach his father by phone. So she asked Farrell to check on him, and he found him — with another woman.
"I lost it and threw her out the door with her clothes and everything," Farrell remembers. "I pulled up a chair near my father and said: 'What is this you hypocrite? You go to Mass every day. Why? To wash away your sins?' "
"My father had this habit of doing a Red Fox imitation and pretend he was having a heart attack. All of a sudden his lip turned blue and I realized he wasn't faking. He died there in my arms. That vision was in my brain every day and the only thing that took it away was a bag of heroin."
FARRELL RELUCTANTLY CONNECTS HIS DRUG USE to his complicated relationship with his father, a teacher, well-liked in the community, but often abusive.
"He threw a birthday party and there were all these gifts and a huge box. He wouldn't let me open it," Farrell says. "After the guests left, we opened it and it was boxing gloves. He beat me from one end of the room to the other until I collapsed hysterically. And, I'll never forget it. He said, 'Rich, I did this for you because the world is gonna be tough on you. You're gonna get knocked down and someday you're gonna have to get up again.' "
Farrell was knocked down to his lowest point after three years of being a junkie. He spent his days lying, stealing, selling drugs, doing whatever it took to get his next fix, and watching most of the people he knew on the streets die.
Then Farrell tried to commit suicide in an abandoned mill building. He was sitting in a car by the mill, the rain coming down hard.
"I had a couple kids. I thought about my father and I wanted to be a better father and I thought my kids would be better off if I was dead," Farrell says. "People do it all the time. You don't want to cope anymore. You say I can't rob anymore. I'm a lowlife. It was right here on the second floor we put too many bags in the cooker and said this is it. It's an easy way to go."
Farrell heard it was a group of kids who called the ambulance that took him to Lowell detox. He had been there eight times before. The building is now Lowell General Hospital's Cancer Center, and Farrell is tense as we go inside a modern, clean facility very different from the place where he was reborn.
"This is the first time I've been up here. This is amazing," he says. "My insides are a little bit nervous. I spent seven days and never shot another bag of heroin."
FARRELL STRUGGLES TO EXPLAIN HOW HE WAS ABLE TO KICK HEROIN, calling it "a spiritual thing." He got lucky, he says.
"When I talk to kids, I say I took heroin once — after that, heroin took me to any place it wanted," Farrell says. "This is not marijuana. Kids today are getting hooked on Oxycontin, $30 to $40 a pill. Now comes lady heroin from Afghanistan, at $5 a bag. They say, 'I'm not gonna be a junkie. I'm just gonna snort it.' And they get fooled real quick."
Next for Farrell: a complete transformation. He went back to school, started writing, and made the award-winning documentary "High on Crack Street," which led to his work this summer with celebrities like Mark Wahlberg on the set of the movie "The Fighter."
"You know, I was a junkie here 22 years ago, then I came back five years clean to make "High on Crack Street," Farrell says. "Then I came back to make the movie itself as screenwriter to make the movie. Then I auditioned for myself and the director chose me to play. So I have a trailer with my name on it. I open the door and Wahlberg's trailer is right over there. It's surreal."
And now Richie Farrell says he's looking forward to writing whatever might be the sequel.
This program aired on September 16, 2009.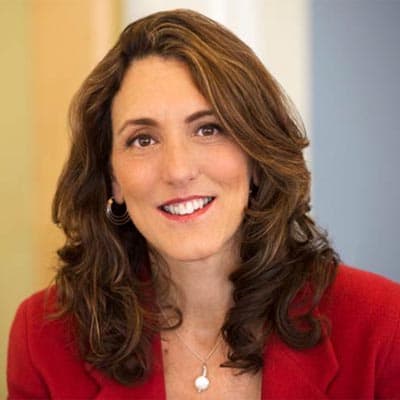 Deborah Becker Host/Reporter
Deborah Becker is a senior correspondent and host at WBUR. Her reporting focuses on mental health, criminal justice and education.