A Perfect Game, Made Imperfect
01:26
Play
This article is more than 10 years old.
In a new book misleadingly titled "Perfect," the author, Lew Paper, tells a baseball story I'd never heard. Paper says that years after Don Larsen of the Yankees beat the Dodgers in the only no-hit, no-walk game ever to occur during the World Series, Dodgers outfielder Duke Snider claimed that the man calling balls and strikes during that game, Babe Pinelli, had essentially acknowledged that he'd bagged the gem for Larsen.
It was the umpire's final game before retirement, and Paper has Snider saying, "Babe Pinelli told me that he wanted to go out on a no-hitter in a World Series. That was the last game he was going to umpire. So anything close was a strike."
The critical "anything" in this case was the final pitch of the game, the called third strike on Dale Mitchell, which all the Dodgers, then of Brooklyn, and most of the Yankees, then as now of New York, agreed was well outside the strike zone.
Maybe it wouldn't have mattered. Maybe Mitchell would have swung at and missed the next pitch, or maybe he'd have popped it up, or maybe hit it far enough to require one of the Yankee outfielders to have made a spectacular catch.
But it does matter, doesn't it?
I mean, if you are, say, 61, and you've thought since 1956, when you were eight, that Don Larsen's achievement represented one of the very few flawless performances ever submitted by any athlete in any sport anywhere, how do you like learning that the called third strike that sealed the deal was, at best, dubious, and, at worst, a fraud?
Anybody who is 61 knows that a lot of pro athletes are clods, just as they know that no insurance company is really in business to be your good neighbor, and that there are any number of beers at least as drinkable and much more satisfying than the one that claims to be the king.
But why this story? Because, shouldn't some illusions endure? The one that is inseparable from the image of Yankees catcher Yogi Berra charging out to the mound to throw himself into Don Larsen's arms, for example? The one that had appended to it that most unlikely adjective: perfect?
The one that transpired when a particular eight-year-old was still innocent, incapable of even imagining a termite in the edifice of the umpire's integrity?
This program aired on October 7, 2009.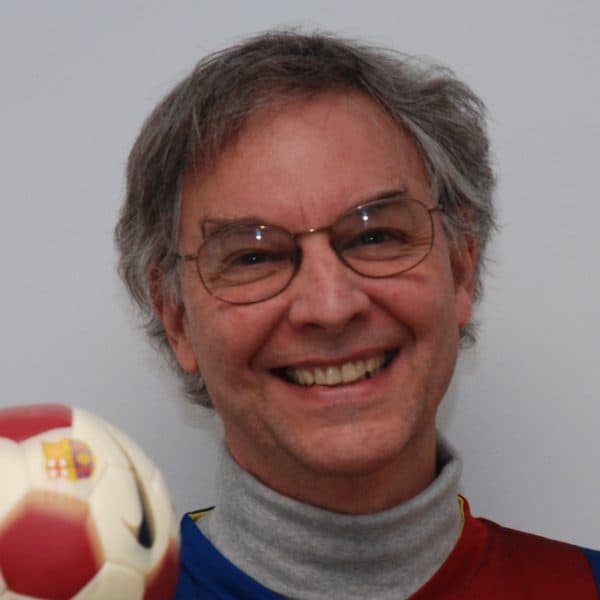 Bill Littlefield Host, Only A Game
Bill Littlefield was the host of Only A Game from 1993 until 2018.