Littlefield: Tiger Woods Has Everything — Except Troubles
This article is more than 11 years old.
The first consequence of the curious, triangular relationship between a fire hydrant, a tree and the Escalade belonging to Tiger Woods is that lots of scribblers have labeled Mr. Woods "troubled."
This is no shock, since according to current journalistic practice, this adjective can be applied appropriately to a wide range of people. A lad who chucks college to hitchhike to the coast is troubled. So is the guy who slays several members of his family before turning the gun on himself.
Tiger Woods is wealthy, and he is married to a beautiful, young woman with whom he has been raising two adorable children in a house with many, many bedrooms and even more bathrooms.
Lots of people may consider it puzzling that he could be "troubled" under such circumstances, and that he could run his Escalade into a fire hydrant and a tree before his wife is said to have smashed the rear window of that SUV with a golf club, allegedly to rescue him.
But that's the second lesson, isn't it? These things, or some equally disquieting and alleged things, can happen to you even if you are insanely rich and apparently blessed in various ways — and even if you are better than anybody else on the planet at knocking a golf ball across green pastures and into a hole.
In fact, you are much more likely to drive your Escalade into a fire hydrant and a tree if you are rich, since people who aren't rich don't have Escalades, and a fair number of them live in neighborhoods that lack fire hydrants and trees.
Many people who aren't rich also lack golf clubs, which means their cars would be much less liable to assault by someone wielding a golf club, unless said people had blundered into the parking lot of a country club, or some other high-crime area.
A final lesson is that if you are Tiger Woods and you do anything, or even if you are alleged to have done something other than, say, playing golf extremely well and selling products, people will pay attention and want to know more.
Probably most of the rest of us could drive into a fire hydrant and a tree without drawing much attention to ourselves, even at 2:30 in the morning, even if at some point somebody broke out the back window of the car with a golf club — though that's not a proposition I'm inclined to test.
This program aired on December 3, 2009. The audio for this program is not available.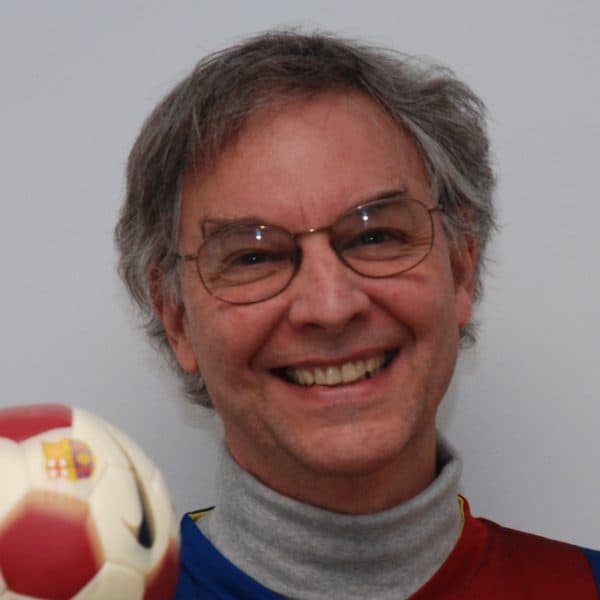 Bill Littlefield Host, Only A Game
Bill Littlefield was the host of Only A Game from 1993 until 2018.