Coach Gives Lump Of Coal To Christmas Hoops
This article is more than 11 years old.
An unexpected and encouraging bit of year-end, sports-related analysis came in response to the glut of televised pro basketball on Christmas Day.
For the second year in a row, the NBA presented five games on Dec. 25th. Anticipating the same, Stan Van Gundy said, "I think we get a little carried away with ourselves in sports, thinking we're so much more important than everything else."
Were Van Gundy a physicist, a short-order cook, or a circus acrobat, that assertion would be intriguing in our sports-centric culture. But he's the coach of the Orlando Magic, one of the teams that played on Christmas, so his assertion is all at once extraordinary, refreshing, and maybe even revolutionary.
Van Gundy went on to maintain that he would pay no attention to the other four games played on Christmas, and to say, "I actually feel sorry for people that have nothing better to do on Christmas Day than watch an NBA game."
Lots of people fall into that category. The most popular of the five games broadcast on Christmas, 2008, drew nearly ten million viewers, and even the stinkers captured respectable audiences. Otherwise the NBA and the networks wouldn't have done it again.
But in the spirit of Christmas, before the holiday became the last, best hope of retailers everywhere, Van Gundy had something other than profit in mind.
"All these people working at the arena," he said, "you're just taking a lot of people away from their families. I think it's our view that there's absolutely nothing more important than the NBA. If there's a holiday, we're playing."
Would it be a stretch to suggest of Coach Van Gundy that mankind is his business? Perhaps so. He acknowledged that the NBA and television have been good to him, to his fellow coaches, to the players, to, as he said, "all of us," which, come to think of it, is pretty close to Tiny Tim's "every one." Anyway, despite that, Van Gundy provided a perspective radical enough so that those of us who agree with him can only hope that his assertion doesn't earn him a fine.
Before the five game extravaganza began on Christmas day, Adam Silver, the deputy commissioner of the NBA, announced that the teams involved "feel its an honor to be chosen." It's a party line that no doubt left Stan Van Gundy unsurprised.
"There are some days in the year when basketball has got to take a backseat to something," he said. "But the league doesn't feel that way."
This program aired on December 29, 2009. The audio for this program is not available.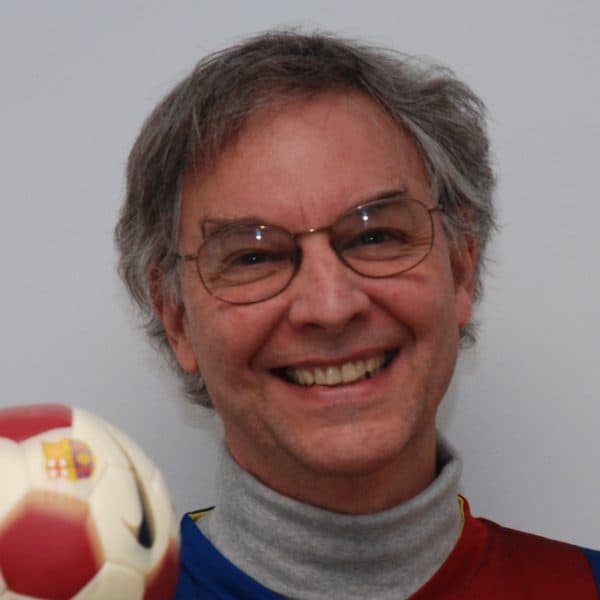 Bill Littlefield Host, Only A Game
Bill Littlefield was the host of Only A Game from 1993 until 2018.