Statehouse Debrief: What's Ahead For Beacon Hill
05:34
Play
This article is more than 11 years old.
Massachusetts lawmakers return to the Statehouse next week for the second half of their biennial session. Priorities in the coming year range from patching state finances, the possibility of casino gambling, and, most immediately, an education reform bill.
Here's what's ahead for Beacon Hill:
Education Is The First Priority
Right away, it will be down to business for the House of Representatives, as they're expected to take up a major education reform bill when they come back Wednesday. The Senate passed the bill back in November before ending formal sessions.
At the time, Gov. Deval Patrick was highly critical of the House for not taking up several important matters before going on break, including the education bill. The House said the legislation was too important to rush through.
In essence, the House is now dealing with a federal deadline, as well. The administration wants the bill passed and signed by the governor before Jan. 19th, which is the deadline for states to submit to the federal government applications for "Race to the Top" stimulus dollars. All 50 states will be competing for a share of $4 billion in education grants. Massachusetts could receive anywhere from $150-$250 million dollars.
Patrick thinks the state's application is strong to begin with, but said the proposed reforms will boost the state's chances by addressing the achievement gap among students, in a couple of ways.
[There are] two kinds of strategies. One uses charter schools by raising the charter cap in districts that are chronically under-performing and targeting those charter schools or limiting those charter schools to those who have a proven record of dealing with the populations that have been left behind.
- Gov. Deval Patrick
The other strategy, according to the governor, is the creation of so-called "readiness" or "innovation" schools. These are not charter schools, but rather "in-district" public schools aimed at giving more leeway to creative teachers, as well as fostering partnerships with colleges and universities, museums, and even some businesses.
There is opposition to the bill, though.
Some House members are concerned about changing the way the state reimburses local districts when students leave the district schools for charter schools. House members also have concerns over a provision that allows school superintendents to fire teachers at will, should their school be labeled as under-performing. Teacher's unions argue the provision undermines collective bargaining rights.
On Tuesday, the House Ways and Means Committee released its version of the bill.  That version removed the provision that would shield teachers from dismissal, and would boost the amount of reimbursement public school districts would get for students leaving to attend charter schools.
The bill's differences will thus have to be reconciled in a conference committee.
A Comprehensive Crime Package
Another bill that has been passed by the Senate and is still awaiting action by the House is a comprehensive crime package.
The bill includes changes to the Criminal Offender Record Information, or CORI, laws. The governor called the current setup a "very broken" system and criminal rights advocates say the existing CORI laws keep people who have committed minor offenses from getting jobs. They say that when these people can't get legitimate work because of their record, they often have no choice but to return to a life of crime.
Massachusetts' Budget Woes
The new fiscal year starts on July 1, but balancing the budget has become a year-round task in recent months, considering the volatile economy.
The budget is also one of the areas in which the governor and the legislature disagree. The governor still wants the legislature to give him the ability to make cuts beyond the executive branch. The legislature is not so quick to give him that power, though.  They've indicated that the budget is in balance right now, so there is no need for him to have the extra power to make cuts.
As of now, next year's budget has a projected $3 billion shortfall.
Will A Casino Bill Materialize?
It is hard to say for certain whether a casino bill will materialize, but it is again being considered.
Earlier this year, Senate President Therese Murray signaled to business leaders that slots were coming to the state, as she said, "Cha-ching," and mimicked pulling a slot machine handle. But now she says she hasn't had any conversation with Senate members about the plan.
However, there was a hearing on the issue in October and the new Speaker of the House, Robert DeLeo, is more amenable to the idea than his predecessor, but there could be reluctance to take up such a controversial issue in an election year. DeLeo said last week that he will file an expanded gambling bill in either January or February, and that that bill will include the OK for slot machines at racetracks, something the governor opposes.
Legislative Leadership
Patrick, DeLeo, and Murray have had ups-and-downs throughout their professional relationship, as evident by the governor's aforementioned chiding of lawmakers for not acting quickly enough on his priorities.
But Murray sounded a positive note when asked about this issue:
There's a great working relationship among all three. We're going to have our bumps along the road. Just because we're all Democrats doesn't mean we're going to agree on everything. And there will be times when we don't.
- Sen. Therese Murray
In election years past, some governors have made it a strategy to "run against the legislature".   Recently, Patrick told reporters that he won't employ that strategy.
This program aired on December 31, 2009.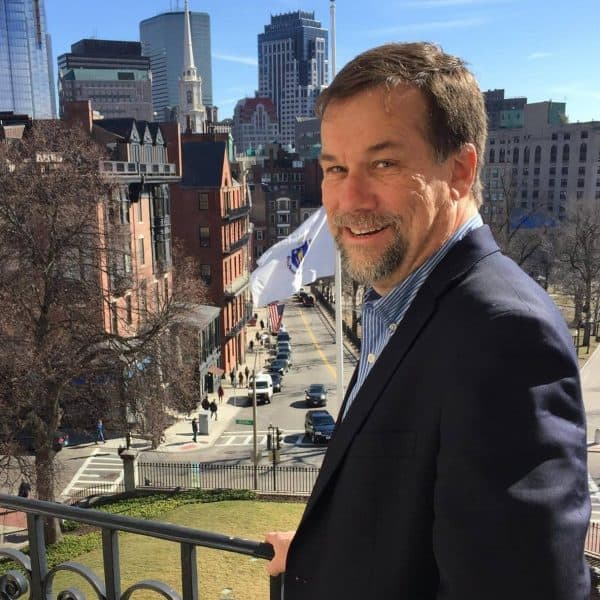 Steve Brown Senior Reporter/Anchor
Steve Brown is a veteran broadcast journalist who serves as WBUR's senior State House reporter.