House Lawmakers Debate Charter School Expansion
This article is more than 11 years old.
Massachusetts lawmakers returned to Beacon Hill on Wednesday afternoon and, already, one branch is expecting a marathon first session.
Members of the House of Representatives are expected to meet until late in the night as they tackle a sweeping education bill (PDF) aimed at closing the achievement gap by expanding charter schools in the state's under-performing school districts.
The legislators will have to consider 150 amendments that have been submitted to the bill, including one that is backed by the state teachers' unions and clarifies the circumstances under which teachers can be fired, and another that would preserve collective bargaining agreements.
A third proposed amendment centers on the Gloucester Community Arts School, a controversial charter school which was to open this fall. A report released Tuesday by state Inspector General Gregory Sullivan found that education officials violated procedures when they granted the Gloucester charter last spring and then destroyed documents related to its approval. The amendment would revoke the school's charter.
Speaking on WTKK-FM Wednesday morning, Gov. Deval Patrick said he supports revoking the school's charter. "That is not a statement of hostility to charters," Patrick said, "but I think the controversy around this school is so extreme and there have been so many concerns raised that a do-over is the right thing to do."
Following a House caucus on Tuesday to discuss the pending legislation, Speaker Robert DeLeo said he believes it is a fair and balanced bill.
"There's going to be no one here who's going to be a total winner. There's going to be no one probably who is going to be a total loser," DeLeo said. "Bottom line, the bill was constructed to address those issues that will help us improve upon our achievement gap."
As debate got underway on the floor of the State House, several members spoke in favor of the legislation.
House Education Committee Chair Martha Walz, of Boston, said everything proposed in the bill is important for the children of the state. "Any legislation we pass must be serious about turning around the state's worst performing schools," Walz said. "We cannot do more of the same since we know the status quo is not working."
Democrat Marie St. Fleur, also of Boston, said it is a life or death vote for many of the state's children. "Unlike China, we don't have the luxury of just teaching some of our kids," St. Fleur said. "We are under a constitutional obligation to teach them all, and meet them all where they are."
The Senate passed its version of the education bill by a vote of 28-11 last November before breaking for recess.
House leaders hope to have their version finished Wednesday night or by Thursday so that a conference committee can work out the differences over the weekend.
Lawmakers are under pressure to pass a bill by next week. Gov. Deval Patrick has said that passage of the bill would improve the state's chances of obtaining up to $250 million in additional stimulus funds under the federal Race to the Top program.
This program aired on January 6, 2010. The audio for this program is not available.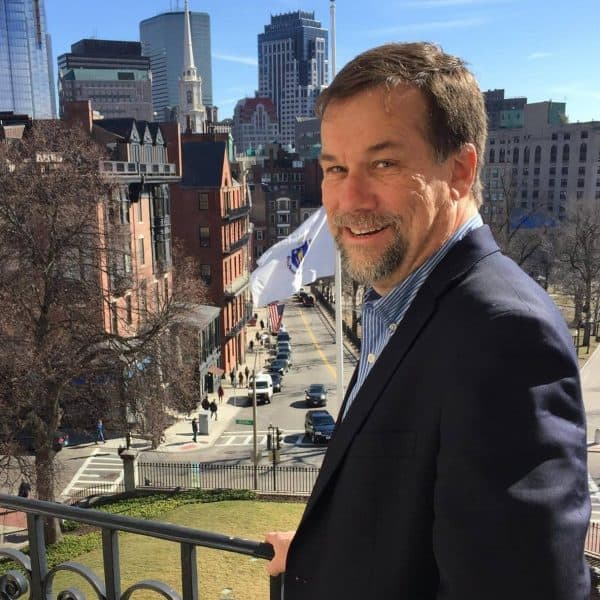 Steve Brown Senior Reporter/Anchor
Steve Brown is a veteran broadcast journalist who serves as WBUR's senior State House reporter.