The Towns Vote For Change, Again
02:53
Play
This article is more than 11 years old.
The stunning victory of Republican Scott Brown required the dramatic political turnabout by voters in a wide sweep of towns that had delivered large margins of victory to Barack Obama and Deval Patrick in the last two state-wide elections. We visited one of those towns.
---
At Sophia's Restaurant in Hudson, you can have any table you want. You can dance across the whole dining area at lunchtime. There's no one here, even today, when Santino Sonny Parente feels like celebrating the Republican victory. The restaurant, like the Main Street, is a lonely place.
"Look at the Main Street, there's nobody on the street anymore," Sonny says. "Our main problem in downtown for the last 15 years was parking."
Not anymore.
The recession has solved that. There's plenty of parking. In front of empty storefronts that alternate with places doing slow business. The Aubuchon Hardware just closed here after 70 years. Premier Kitchens in Granite closed last year.
"People are hanging on by a small thread," Sonny says.
He's walking the streets he knows well, as a small businessman, a selectman and an unsuccessful Republican candidate for state representative in the 2008 election, who sees Tuesday's victory as a reaction to what's happening on many Main Streets.
At Lando's Pizza, Tory Lando, who's been here for over 20 years, says Main Street mirrors his clientele. They're both hurting.
"It's definitely not like it used to be," he says. "Everyone's feeling it. Working more, making less."
At the takeout counter, Tory has a terse takeaway from the election. "I think people in Massachusetts are pissed off and they're tired of the liberal antics and the policies," he says. "And getting tired of the 30 years of the Kennedy days, and they got to change."
Lando votes Republican with regularity, but in this town once dominated by shoe factories, people walk both sides of the political street. In the last two elections, Hudson gave large majorities to Democratic candidates for governor and president.
In 2006, Deval Patrick carried 56 percent of the vote in Hudson; in 2008, Barack Obama carried 59 percent. But Tuesday night, the numbers flipped and Scott Brown the Republican won 57 percent.
Over at the Horse Shoe Restaurant and Pub, owner Al Pizamento says the vote is simple.
"It suggests we're tired of the people who are in there. And we're looking for change," he says. "With all respect to Sen. Brown, it could have been me or you, because the people in there aren't doing their job."
He voted for Obama, he voted for Patrick, but he turned on Coakley as if she were the incumbent. His approach is the same as if he were hiring a cook: "If he does his job, I want to keep him. If he doesn't do his job, I don't care what suit he wears — a donkey or an elephant — he's out."
Up the street, Albert Souza climbs out of a truck that says "Albert Souza Services." Services, he says, which include "a lot of ploughing, a lot of sanding, a lot of stuff."
His business, which once included construction work, has gone from revenues of $7 million to revenues of $300,000 in just two years. "I've got 25 people unemployed; I've got 25 people collecting right now," he says. "I'm one of the statistics of small business."
He says he can't believe his candidate, Martha Coakley, lost the election. On the other hand, he can't believe all the economic problems have to do with George Bush either.
Over at the bank, Anne Marie Lourens also voted for Coakley, and she thinks the president should be pushing for a health care bill, but she's troubled how much it might cost. She too points to the economy.
"My husband and I are directors of the local food pantry, so we see people who used to volunteer now coming in," Anne Marie says. "Its very difficult."
Lee Dinner, the jeweler on Main Street, says customers are surprised he's still there. He voted for Obama because he wanted some change. And yesterday he voted for Brown. Why? "Change," he says.
When it's suggested that by voting for change on Tuesday, he's not exactly helping the president whom he still likes, and whom he voted for on the change ticket last year, he says no.
Lee says he's just sending the president a message that the president needs to hear. It's the message he says the rest of Hudson delivered. Message to the president: You have to do something different. Change.
This program aired on January 21, 2010.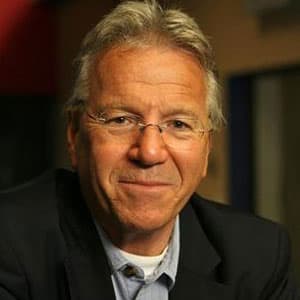 David Boeri Senior Reporter
Now retired, David Boeri was a senior reporter at WBUR.