Brown Meets With Menino, Church Leaders In Boston
03:29
Play
This article is more than 11 years old.
Just a week after winning the special election to fill out the unexpired term of the late Sen. Edward M. Kennedy, Sen.-elect Scott Brown made the rounds Tuesday of some heavily Democratic strongholds.
Brown said one of the first meetings he wanted to have was with Mayor Thomas Menino, adding that he and the mayor have had a wonderful working relationship for 12 years.
The two huddled over breakfast at the Parkman House, a tony Beacon Hill brownstone owned by the city and used by Boston mayors over the years to receive honored guests.
"Scott and I have been friends for many years," Menino said. "And he's a Republican and I'm a Democrat. But those days are over. It's about how we continue to work together to make this a better state and how he can help the capital city continue to thrive."
On the surface, the morning meeting with the mayor and an afternoon meeting in Roxbury with members of the African-American and Latino clergy appeared to build new bridges between the suburban Republican lawmaker and the city. But Brown tried to stress he was no stranger to urban issues.
"With all due respect, I was the co-chair of the METCO caucus for many years," he said. "I brought back millions of extra dollars. I gave my maiden speech on the METCO issue — as you know, that helps minority children have different learning opportunities. So when you say I haven't been involved, I have to respectfully disagree. I've had great involvement in issues affecting minority youth across the state."
Brown expects to be sworn in to his new job by Feb. 11. In the meantime, he's planning on reaching out to constituencies here in Massachusetts that may not have supported him in the past. Only 30 percent of Boston voters cast ballots for him in last week's election. Still, he says he wants to serve the entire state, including the city.
"I felt it was important to go to the mayor, obviously to the city that is the economic engine when it's viable," Brown said. "We need to make sure Boston continues to be even more viable and even more economically sound so it can really be the catalyst for the rest of the state. I think it's very important. We did talk about jobs and jobs creation. Summer jobs for kids."
Job creation was one of the key topics Brown discussed with clergy members, who welcomed the senator-elect to their neighborhood. Rev. Hurmon Hamilton, president of the Greater Boston Interfaith Organization, said he was delighted to meet with Brown and looks forward to working with him — politics aside.
"As clergy, when we stand up in our pulpit — as someone reminded me earlier — to preach, we don't ask how many are Republicans or how many are Democrats," Hamilton said. "We're concerned about the lives and souls of everybody. And we intend to have a really productive relationship with the new senator-elect and, where we agree, we're going to work very hard. Where we disagree, we're going to make that known, and seek to hold him accountable."
Brown acknowledged that he and the clergy members won't always see things eye to eye, but thanked them for their hospitality.
"It was great, and I thank them for the warm thoughts, the prayers, the encouragement and the desire to keep an open mind about everything we discussed," he said. "And while we won't agree on everything, I think we're going to find more common ground than not."
Brown said he will be sitting down with Gov. Deval Patrick, another supporter of his vanquished opponent Martha Coakley, later this week, and he plans to urge the governor to speed up the release of stimulus funds. He said that while he looks forward to having a chance to meet with President Obama, he won't be in Washington to watch the president's State of the Union address.
This program aired on January 26, 2010.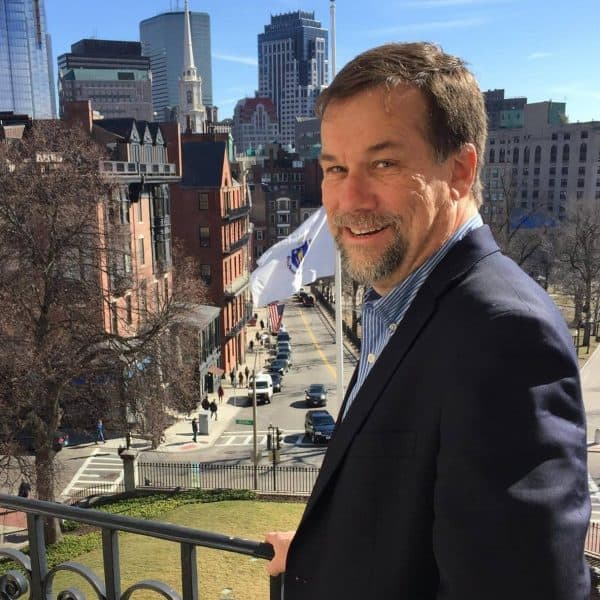 Steve Brown Senior Reporter/Anchor
Steve Brown is a veteran broadcast journalist who serves as WBUR's senior State House reporter.