Lawmakers Question Lawrence Mayor's Ability To Do Two Jobs
This article is more than 10 years old.
William Lantigua wears three hats.
He is the newly elected mayor of Lawrence. He continues to serve as one of the city's state representatives. And he is also a member of the powerful House Ways and Means Committee.
Yet Lantigua was nowhere to be found on Beacon Hill on Tuesday, as members of both the House and Senate Ways and Means committees held a hearing on a bill aimed at helping the city of Lawrence avoid bankruptcy.
Lantigua's absence appeared to irk some lawmakers, who questioned his ability to carry out all jobs.
"It's really telling that the most important bill that Lawrence has had in decades, and the mayor can't come down here and testify," said Senate Ways and Means Chairman Steven Panagiotakos.
"They're going to need a mayor who's going to devote all of his attention, 100 percent of it, to the city of Lawrence, and get his city up on its feet again," Panagiotakos said. "That's not going to happen if you are dividing your loyalties. He's not a magician!"
Lawmakers are considering a bill that would allow the city to borrow up to $35 million to avoid a financial meltdown. A financial overseer would be appointed by the state's Administration and Finance Secretary to monitor expenditures and make recommendations, but the ultimate financial responsibilities would remain with the mayor and City Council.
Opponents argue a financial review board should be appointed by the state to manage Lawrence's finances.
Lantigua's mayoral chief of staff testified on behalf of the mayor, and blamed Lantigua's predecessor for the city's financial woes. "Is it right that now that you have a new mayor, he's not given the shot (to manage the cities finances)?" chief of staff Leonard Degnan asked. "I really feel if we're given the shot, we can do it. If you decide to go to the control board, the ones that are going to lose are going to be the citizens."
Several citizens spoke in favor of the bill, and supported Lantigua's insistence to hold both jobs. "I think he's very well capable," said Michelle Richardson, of Lawrence. "He's got immense passion for his community, and he's shown it throughout the years."
Lantigua, the state's first Hispanic mayor, has been coming under increasing pressure to give up his House seat, which he has held since 2003, and focus on his new job. His combined salary is $170,000.
On Monday, Gov. Deval Patrick renewed his call for Lantigua to resign the House post. "This whole decision to try to both jobs at a time when Lawrence needs the undivided attention of its mayor is a problem," Patrick said. "I think he's got a decision to make and I hope he makes it soon."
There is no law preventing a state legislator from holding another job, but that does not satisfy some critics. "It may be legal that he can do both jobs," Panagiotakos said. "It may be ethical. But it doesn't seem to be responsible."
This program aired on February 9, 2010. The audio for this program is not available.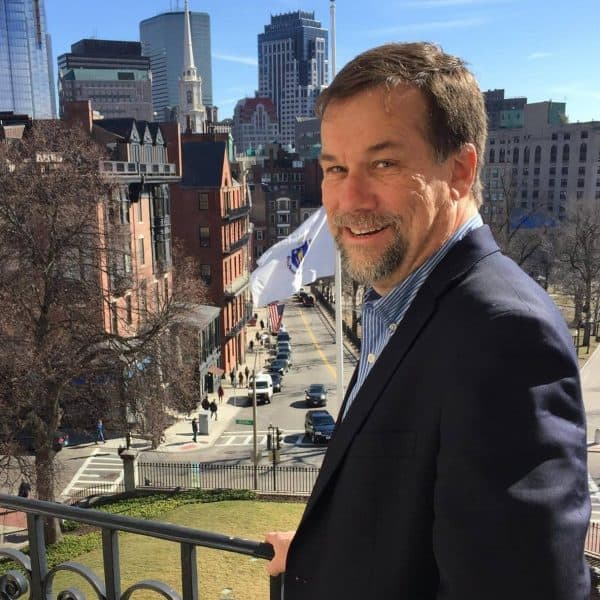 Steve Brown Senior Reporter/Anchor
Steve Brown is a veteran broadcast journalist who serves as WBUR's senior State House reporter.