Mass. House Allows Lawrence To Seek Financial Rescue
This article is more than 11 years old.
With the City of Lawrence facing a $25 million budget shortfall, House lawmakers approved a measure that would allow the city to borrow up to $35 million to avoid bankruptcy.
"This is an important first step for the city," said North Andover Rep. David Torrisi, whose district includes part of Lawrence. "The bill strikes the right balance between local control with state oversight."
House members approved the bill by a vote of 106-51. The measure now goes to the state Senate.
In addition to borrowing, the bill would appoint a full-time "overseer" to monitor city finances. The overseer would answer to the state's top budget official.
If Lawrence cannot get its financial house in order by January 2011, a finance control board would be put in place. House members adopted an amendment allowing the overseer to call for the board sooner, if it appears city officials are still having problems getting the budget under control.
Critics of the legislation say simply appointing an overseer does not go far enough.
House Republican Leader Bradley Jones offered an amendment calling for the finance control board to be appointed immediately, but house Democratic leaders offered the substitute amendment, giving the yet unnamed overseer the authority to call for the board anytime he or she deems necessary.
"We want to help the city of Lawrence and the people of Lawrence sooner than putting it off," Jones said after the vote. "If you come in with a sick patient, that you know needs radical surgery, don't give it a Bayer aspirin," Jones said.
Similar boards have been put in place in other municipalities, including Springfield, which had its expenditures managed by a finance control board from 2004 until June 2009.
Controversy over the bill forced its delay as many lawmakers, including Senate Ways and Means Chairman Steven Panagiotakos, expressed concern in early February. At the time, Lawrence's newly-elected mayor, William Lantigua, said he intended to hold on to his other job as state representative. After pressure mounted from his colleagues and from Gov. Deval Patrick, Lantigua gave up his legislative seat.
House leaders also held up action on the bill to clear up what they called "misunderstandings" about the legislation. Some lawmakers said they understood the state would provide the loans to the city. The bill authorizes Lawrence to go to bond agencies for the loans.
This program aired on March 3, 2010. The audio for this program is not available.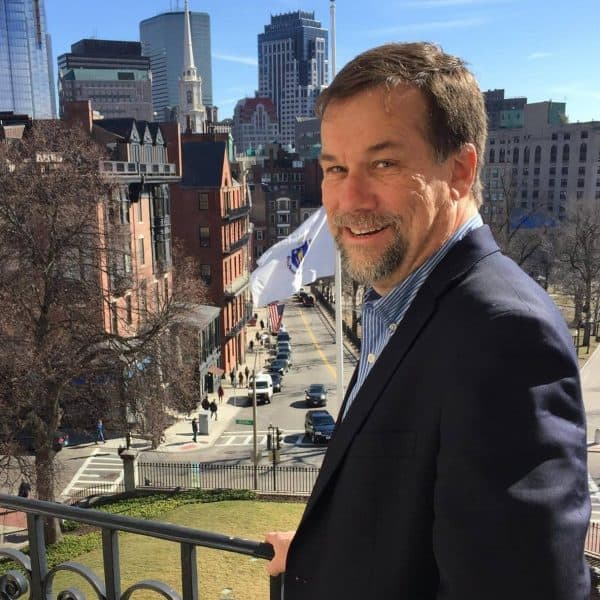 Steve Brown Senior Reporter/Anchor
Steve Brown is a veteran broadcast journalist who serves as WBUR's senior State House reporter.