Race For Delahunt's Seat Pits Old GOP Against New
This article is more than 10 years old.
In 1990, after 16 years of a Democrat holding the governorship, Massachusetts voters elected Republican William Weld to take the state in a different direction.
Flash forward 20 years. In 2010, after 57 years of a Democrat holding a U.S. Senate seat, Massachusetts voters elected Scott Brown to take the state in a different direction.
Both Weld and Brown were viewed as white knights, coming in to save a sagging state Republican party from apparent oblivion. But now — with the party at another crossroads and a potential congressional pick-up at stake — the two are endorsing different candidates for the seat being vacated by Democratic Congressman William Delahunt.
On Tuesday, Weld threw his support behind former state Treasurer Joe Malone. On Wednesday, Brown endorsed Sandwich state Rep. Jeff Perry. Malone and Perry are expected to square off in the Republican primary this September.
"I think there's an older guard versus a newer guard," said long-time Republican analyst Gene Hartigan. "I don't think you'll see a knock-down, drag-out, nasty battle between Malone and Perry, because that's not going to help either one of them."
Weld and Malone arrived on Beacon Hill at the same time. Weld as governor and Malone as state treasurer, both breaking the Democratic lock on the state's constitutional offices.
Weld and Malone have been pretty much invisible in Massachusetts politics for the last decade or so. Weld resigned the governorship in 1997, after being nominated as ambassador to Mexico by President Clinton (the Republican controlled U.S. Senate refused to confirm the nomination.)
Malone served two terms as state treasurer, giving up the post in 1999 following a failed attempt to run for governor. He left the treasurer's office amid scandal, as several of his top aides were convicted of stealing millions from the state. Malone was never implicated, but he told the Boston Globe in February that, as treasurer, he accepts "full responsibility."
Brown became the Republican Party's "it" guy earlier this year, when he vaulted from relative obscurity in the state Senate to fill out the unexpired term of the late Sen. Edward M. Kennedy. Brown and Perry served together in the Legislature for seven years, including Brown's final year in the House, which happened to be Perry's freshman year as a representative.
Perry, who has been eyeing a run for higher office for some time, loaned Brown his campaign operations during the special election, and Brown picked up some of his widest margins over his Democratic rival, state Attorney General Martha Coakley, in Perry's district, as well as in other communities in the 10th congressional district.
In endorsing Malone, Weld called the former treasurer "a strong fiscal conservative" and a "tenacious champion for the taxpayer and the free enterprise system".
In his endorsement, Brown said Perry "led the fight against wasteful government spending and higher taxes," and that Perry "stood up against the entrenched special interests on Beacon Hill and stood up for the hardworking taxpayers."
Hartigan thinks Weld's name still has some cache with Massachusetts Republicans. "Any time a major player lends their support to you, it doesn't hurt," Hartigan said.
This program aired on March 24, 2010. The audio for this program is not available.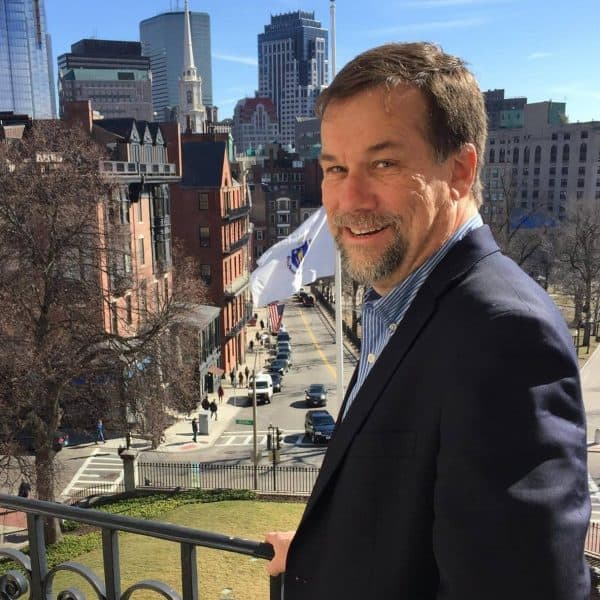 Steve Brown Senior Reporter/Anchor
Steve Brown is a veteran broadcast journalist who serves as WBUR's senior State House reporter.