Get Out Your Joysticks! 'Woodstock For Gamers' Hits Boston
This article is more than 11 years old.
Video games have come a long way since the days of Pac-Man and Pong. They're big business, with legions of dedicated practitioners and fans.
So get out your joysticks! This weekend the button-pushing masses are coming to Boston.
Tens of thousands of hardcore gamers are expected to swarm Hynes Convention Center for a major gathering. The show's official title is the Penny Arcade Expo East — known to those "in the know" as PAX East 2010.
This is the first time the annual show has ventured to a city beyond its Seattle birthplace. It started there in 2004 and has grown into the largest gaming festival in North America. With the Boston iteration, now video game companies and consumers have a second yearly event to look forward to.
Show Director Robert Khoo says Boston is the ideal sister-city for the Seattle-born show with its college-town atmosphere, its "geek factor" (MIT, high-tech companies, etc...) and its burgeoning video game industry. Khoo calls PAX "Woodstock for gamers."
"This isn't really a casual gaming show," Khoo said. "It's very much for people that love, live, breathe and eat games."
And these like-minded people will be able to do that all weekend long. Sure, there will be new games to test out, but Khoo said serious gamers will also be able to do something they don't always do: meet face-to-face and actually talk to each other about topics that are important to their community.
"There are real social issues surrounding the pastime," he said. "There's compelling dialogue, there are compelling story lines."
Dozens of panels on the business of gaming and gaming culture are on the docket. Some of them have extremely amusing titles, including, "Online Gaming Communities and 'Real Life' Relationships," "Bringing Up the Next Generation of Geeks" and a conversation about video game music called, "It's Got a Good Beat, And I Can Kill Zombies to It."
Major companies such as Microsoft and Nintendo will be in town too, giving gamers sneak peaks of things to come.
"I think the hot topic, and you've seen this across all consumer electronics, is 3-D," said Khoo. He credits the pending trend to the rabid box-office success of James Cameron's "Avatar."
On Friday night, Khoo said the next generation of gaming will be unveiled. "You'll definitely see hardware manufacturers creating products specifically designed to push out 3-D enabled games." And there will be countless demonstrations.
A gamer's dream come true!
The keynote speaker is Wil Wheaton, a self-described "geek" and vocal blogger on gaming culture. But, just as important to his resume (or, perhaps more?) is his role as an actor. Wheaton played Wesley Crusher on "Stark Trek: The Next Generation."
Along with all the gaming and schmoozing there will be plenty of partying, and music: Concerts featuring Nerdcore bands and the Video Game Orchestra are scheduled in the evenings.
It seems video gaming isn't quite the underground pursuit it once was. Some bad news for late-comers also indicates the culture's rise in popularity: PAX East 2010 is sold out.
This program aired on March 26, 2010. The audio for this program is not available.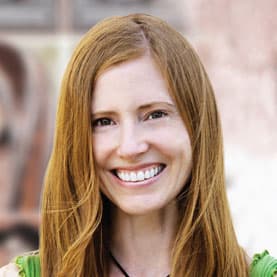 Andrea Shea Senior Arts Reporter
Andrea Shea is WBUR's arts reporter.