This article is more than 11 years old.
"You don't thank God, but you don't want to go down as the worst team in the history of the game."
Thus spoke Keyon Dooling — a reserve guard for the New Jersey Nets — after his team pushed its record to 10 wins against 64 losses on Monday night.
I like his attitude. Monday's win made sure that New Jersey will finish the season with at least one more win than the 1972-73 Philadelphia 76ers. The 2009-2010 Nets will not be remembered as the NBA's worst team — which means they will not be remembered at all. And for anyone connected to the organization, that is for the best.
And I think Dooling is probably right about not feeling compelled to thank God for Monday's milestone win. Because I don't see the hand of God in the lower back spasms that kept San Antonio's Manu Ginobili out of that game. Likewise, Tim Duncan's uncharacteristically poor shooting performance is probably attributable to exhaustion — the game was San Antonio's sixth in nine days, and the previous three had been against the Lakers, Cavaliers and Celtics — rather than to divine intervention.
Dooling was not the only Net who felt relief at escaping ignominy. Guard Courtney Lee said, "It's a big, big relief. Now we can go out and have fun and play."
There's a lovely poignancy to that sentiment. Even in the pros, they don't call it "working" basketball. It's playing, and on the good nights, it's fun. And Monday was no doubt one of those nights for the Nets, who began the season with 14 straight losses and have known since October that by the standard measures of success, they'd have none.
It was a good night for their fans, too — if there were any left — and certainly for their public address announcer, Gary Sussman. When the buzzer went off and he learned that, unaccountably, the Nets were still ahead by six points, Sussman shouted, "We got 10! The Nets win!"
Maybe he won't get to celebrate again... but maybe he will. On Saturday the Nets will host the New Orleans Hornets, another team for which the dream of playoff basketball has evaporated… a team that has lost more than twice as often as they've won on the road… a team, in short, that could have the Nets talking "fun" and "play" once more and Gary Sussman shouting, "We got another one!"
Like most of us, bad teams have to relish their opportunities to celebrate where they find them.
Related Link:
This program aired on March 31, 2010. The audio for this program is not available.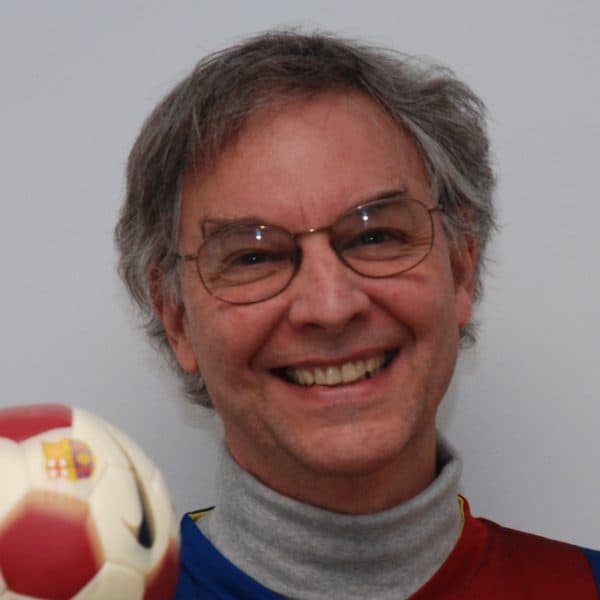 Bill Littlefield Host, Only A Game
Bill Littlefield was the host of Only A Game from 1993 until 2018.