With Middleborough Out, Tribe Focuses Casino Attention On Fall River
01:15
Play
This article is more than 10 years old.
After a plan to place a casino in the town of Middleborough never materialized, the Mashpee Wampanoag Indians now want to build a resort-style casino on land in Fall River.
Mashpee Wampanoag Chairman Cedric Cromwell says that after becoming leader last year, he reviewed all contracts and determined the Middleborough deal was not good because — among other things — it would have made the tribe responsible for funding much of the infrastructure.
That deal was negotiated by his predecessor, Glenn Marshall, who is now serving a prison sentence for embezzlement. Cromwell thinks there's a better chance now of locating a casino in Fall River.
"It's 300 acres, it's next to Route 24," Cromwell says. "There's already expansion going on for access and entry to that park so it makes it a shovel-ready experience. And so when we looked at it we said, 'Hey, best economic impact, the location is great.' "
The tribe plans to build a complex on city-owned land in the north of Fall River, which has been slated to be a future bio-technology park. The Mashpee Wampanoag complex would include a casino, three hotels, a shopping mall and an indoor water park. Fall River Mayor William Flanagan sees the project as an economic engine that could quickly address the city's 18 percent unemployment rate.
"By partnering with the Mashpee Wampanoags we have an opportunity to create anywhere between 3,000 to 5,000 permanent jobs immediately, and also anywhere between 1,000 to 2,000 construction jobs immediately," Flanagan says. "So this is a jobs bill for the city of Fall River."
The proposal must first clear several hurdles on the local level and the Legislature must also vote to legalize casino gambling.
There is also opposition to the plan. Some members of the city's legislative delegation worry that siting the project could mean that the proposed bio-tech park would never come to fruition. Other residents, including Rebecca O'Neal, are concerned about the social ramifications of a casino in her city.
"It's a bad deal," she says. "It's exploitation of the poor, it is a tax on the people who can't afford it."
Despite such opposition, the mayor and the tribe hope to reach a deal that results in a purchase and sale agreement. Cromwell then hopes to break ground on a new casino complex in the fall.
This program aired on May 18, 2010.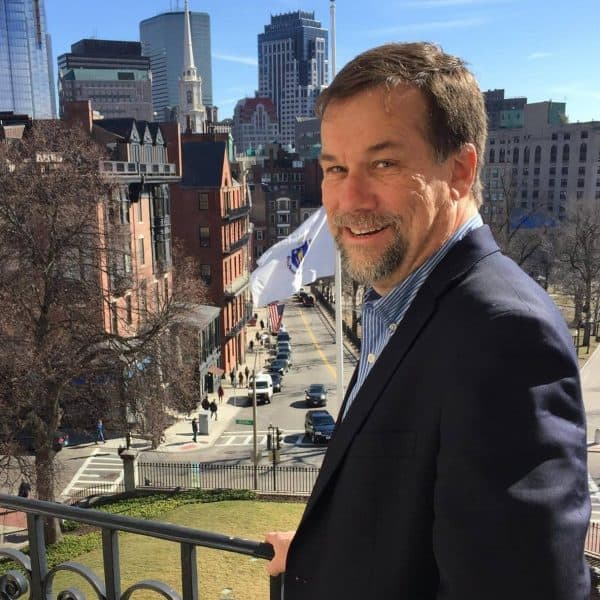 Steve Brown Senior Reporter/Anchor
Steve Brown is a veteran broadcast journalist who serves as WBUR's senior State House reporter.