Ireland's Catholic Church Awaits Boston 'Fixer'
02:16
Play
This article is more than 10 years old.
Many church observers say the Vatican made the right choice in selecting Boston Cardinal Sean O'Malley as an "apostolic visitor" to review clergy abuse in Ireland. O'Malley is one of nine such appointees and his main responsibility will be Dublin, Ireland's largest and most secular archdiocese.
Thomas Groome, a professor of theology at Boston College, says the decision is akin to putting the Irish church into receivership with the special visitors advising how the church can improve. He says Cardinal O'Malley is the right person for that.
"He goes into Dublin with a lot of credibility and a good track record," Groome said. "He won't tolerate a cover-up. He'll have a pastoral outreach to the victims. He will see to it that the Dublin church is doing things above board. In fairness, that's been his record in Boston. If the church is going to send in apostolic visitors, I don't think they could have picked a better person than Cardinal Sean O'Malley."

O'Malley has had to take over troubled churches before. In 1992 he was named bishop of Fall River after a clergy abuse scandal. He also became bishop under similar circumstances in Palm Beach, Fla., in 2002, and then in 2003 he replaced Cardinal Bernard Law, who resigned over the cover-up of Boston's clergy abuse scandal.

Terry McKiernan, president of BishopAccountability.org, a group that tracks clergy abuse cases, is more skeptical than Prof. Groome.

"Arguably he is the guy from an internal perspective," he said, "but is that really what the Catholic Church needs in dealing with this huge crisis in what used to the most Catholic country in the world?"

McKiernan says O'Malley has not helped repair some church divisions after scandals hit Greater Boston.

"The fact is, O'Malley, everywhere he has gone, has been a fixer," he said. "He's taken a bad situation for the Catholic Church, glossed it over and he's a been a silencer, really, rather than a healer."

"The fear is this will be an internal housekeeping job by the Vatican."

-- Henry McDonald, The Guardian

Ireland has been reeling for the past year after two government reports detailed hundreds of cases and allegations of clergy abuse. Five Irish bishops have resigned and Pope Benedict XVI promised action.

But many abuse victims in Ireland want a more independent response, according to Henry McDonald, the Ireland correspondent for The Guardian newspaper.

"They want a secular, non-church person leading each of these investigations into the abuse throughout all the dioceses of Ireland," McDonald said. "The fear is this will be an internal housekeeping job by the Vatican."

But the Vatican will be looking at more than abuse: Twenty years ago, 94 percent of Irish Catholics said they went to church every Sunday. Now that number is below 40 percent.

Paddy Agnew, Rome correspondent for The Irish Times, says O'Malley's job will likely include helping Irish officials close churches and reach out to disaffected Catholics.

"The whole focus is to promote a sense of renewal and revival in the Irish church," Agnew said. "The visitors will be seen in that light, not just inspectors from HQ doing a a root-and-branch investigation with a wrap of the knuckles. It's hoped they'll have all sorts of useful ideas to offer the Irish religious."

Prof. Groome says O'Malley may also take some ideas from the Irish church, such as releasing the names of all accused priests.

"There's a lot of similarity in what the Irish bishops and the American bishops have done, so I think they can learn from each other," he said.

O'Malley's work in Ireland begins this fall and is expected to take about a year to complete. The Boston Archdiocese says Cardinal O'Malley's responsibilities here will not change.
This program aired on June 2, 2010.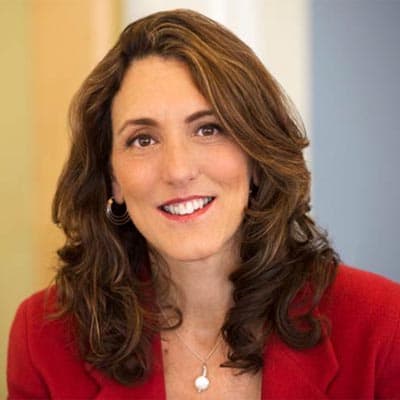 Deborah Becker Host/Reporter
Deborah Becker is a senior correspondent and host at WBUR. Her reporting focuses on mental health, criminal justice and education.